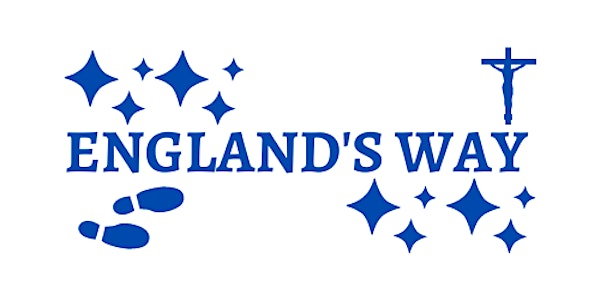 ENGLAND'S WAY - 4-day Young Adults Walking Pilgrimage to Walsingham
Refund policy
Refunds up to 30 days before event
Eventbrite's fee is nonrefundable.
Come and join us as we venture towards England's National Shrine to Mary on an epic journey through summer countryside like pilgrims of old.
About this event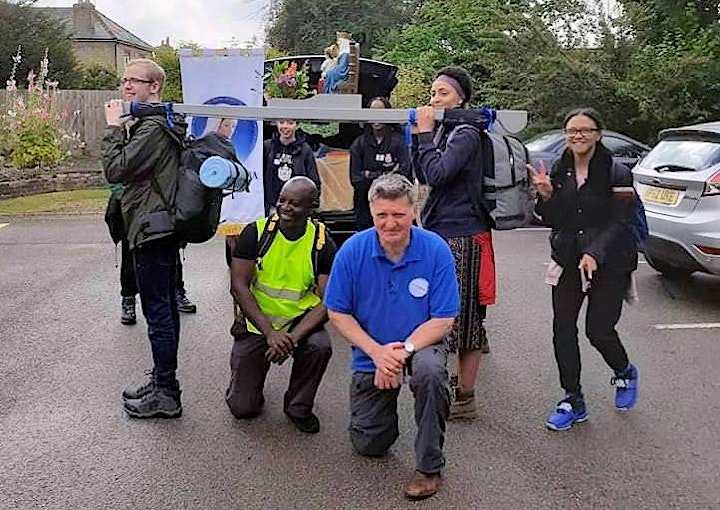 Come and experience a true pilgrimage! An opportunity to walk, think, pray and connect with others and the landscape. Put on your walking boots, blow away the cobwebs and strike out with us on England's ancient Way to Walsingham.
Following excellent feedback from last year's walkers, we are so pleased to be back for a second year. This time round our route starts at Bury St Edmunds, where this year the town is celebrating 1000 years since the foundation of the abbey and great shrine of St Edmund. We will then begin our four-night adventure wandering through historic towns and villages, past rolling fields, Thetford Forest, a medieval castle, chapels, heathland and ruins. In some sections we'll travel down country lanes and roads and, at other times, make our way together along the original pilgrims' pathways.
Our destination, Walsingham, is known as 'England's Nazareth' and is an amazing place of prayer, healing, grace and reconciliation. In the Middle Ages, Walsingham ranked among the four most important Christian places of pilgrimage, along with Jerusalem, Rome and Santiago de Compostela. It is the only one of these that is dedicated to Mary, the mother of Jesus. Kings, queens and many others have made the journey to reach it, many walking barefoot for the final part of the way, called the Holy Mile.
As a small group of up to 20 young adults (aged 1`8-35) we will cover a distance of roughly 18 miles each day, making time for Holy Mass and other prayers en route. This is a Catholic trip, but open to all who would like to experience a real, authentic pilgrimage. We hope it will be an opportunity to grow closer to one another and to grow closer to God, with time for laughter and fun as well as quiet and reflection.
Nights will be spent together in simple pilgrim accommodation and breakfast and supper will be provided each day. Our final night will be spent together in Walsingham on the Feast of the Assumption - one of the more important days in the Shrine calendar, when Catholics celebrate Mary being taken body and soul into Heaven. There will be an opportunity to explore the beautiful Abbey Grounds, site of the original Shrine and on Monday morning we will conclude after a final celebration of Mass together.
Date - We will meet at Bury St Edmunds on Thursday 11th August 2022 at 8am. The pilgrimage ends on Monday 15th August 2022 at 1pm in Walsingham.
Ages - Walkers are aged 18-35 years old, though members of the support team may be older.
Cost - Registration for the pilgrimage costs £75 per person and will cover the daily suppers and breakfasts we provide, plus a contribution to accommodation costs.
Booking - Booking closes Tuesday August 9th 2022, but if we reach capacity before this time, we will close bookings early. So do not delay to avoid disappointment!
Further information and FAQs -
How many miles will we be walking and what is the itinerary? The journey is about 60 miles, walking around 18 miles a day. Further details of stopping points will be posted here in the coming weeks.
N.B. Although most of the time we will travel on foot, some short sections of the route will be travelled by minibus.
What is the accommodation? The first three nights will be in true pilgrimage style! Very basic accommodation - sleeping on floorspace kindly provided for us in halls, churches etc. On the final night we can look forward to staying at Elmham House, the Shrine's own pilgrim hostel in Walsingham.
Who is leading the Walk? The walk will be led by members of the Radio Maria England team and the Diocesan Youth Service, who know the route and have prior experience of organising walking pilgrimages.
Is there a support vehicle? There will be a support vehicle with us (or nearby when walking off road), which can transport luggage, and also transport you at times you find you can't walk as far as you thought you could! The support vehicle will also carry water and a first aid kit.
Can I do one or two days, rather than the whole thing? This will depend on how many people are doing the whole walk, when you are able to join, and the capacity of the sleeping accommodation for those nights. Please get in touch (prior to registration) to discuss this further. We would encourage you to join us for the whole trip for the best experience. Priority will be given to those who join for the whole walk.
Can my family walk with me? Sadly, we are limited on numbers, and want to prioritise young adults under 35 years old. However, family members are welcome to join for our celebration evening in Walsingham on 14th August or for our final Mass the following morning.
Do I have to carry my luggage? It's up to you! The support vehicle can transport luggage if you prefer.
What is included in the registration fee? This will include a basic breakfast and evening meal each day, and a contribution to any accommodation costs. We ask each pilgrim to bring enough money to cover snacks and their own lunch which can be purchased from convenience stores or supermarkets on the route.
Can I be sponsored? You are welcome to ask your friends and family to sponsor you, with money going to Radio Maria England, and we can send you a sponsorship form. However the purpose of the walk is primarily a pilgrimage, and there is no obligation to be sponsored.
If I have further questions who do I contact? You can contact Ciaran Losasso at the East Anglia Diocesan Youth Service, by emailing igniteteam@rcdea.org.uk or telephoning 07769 315031.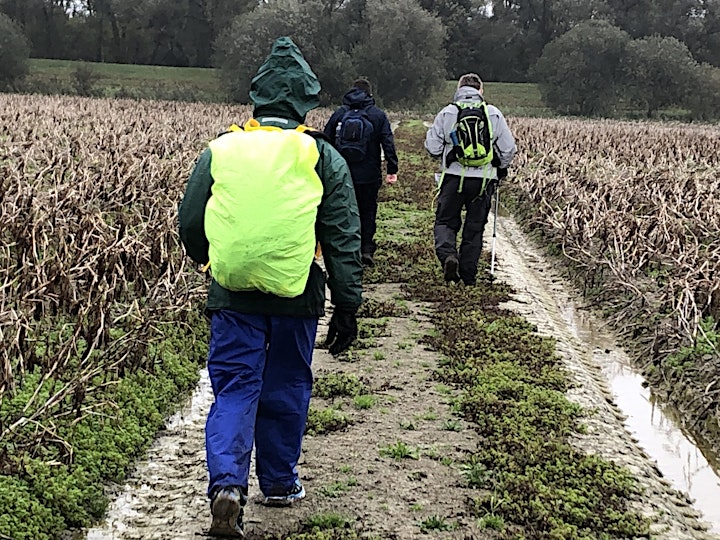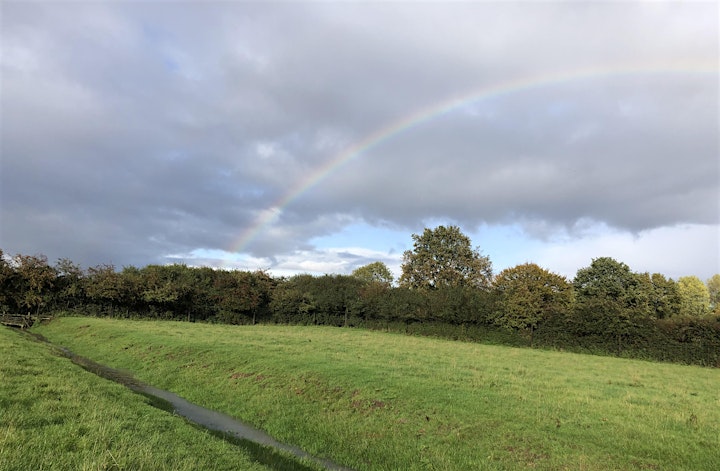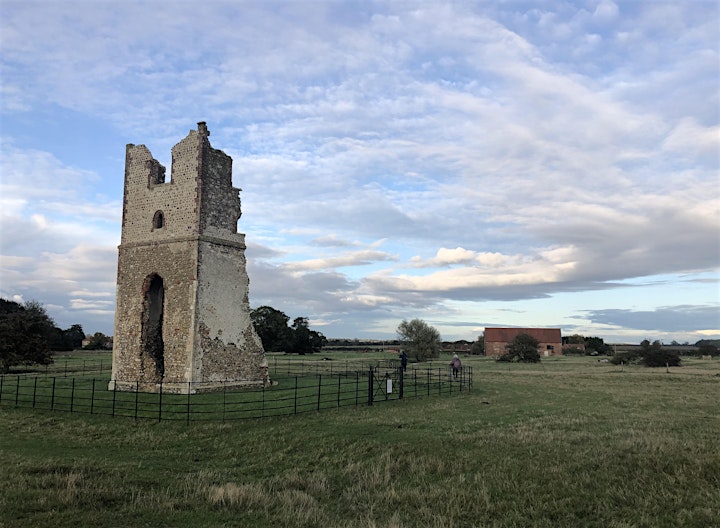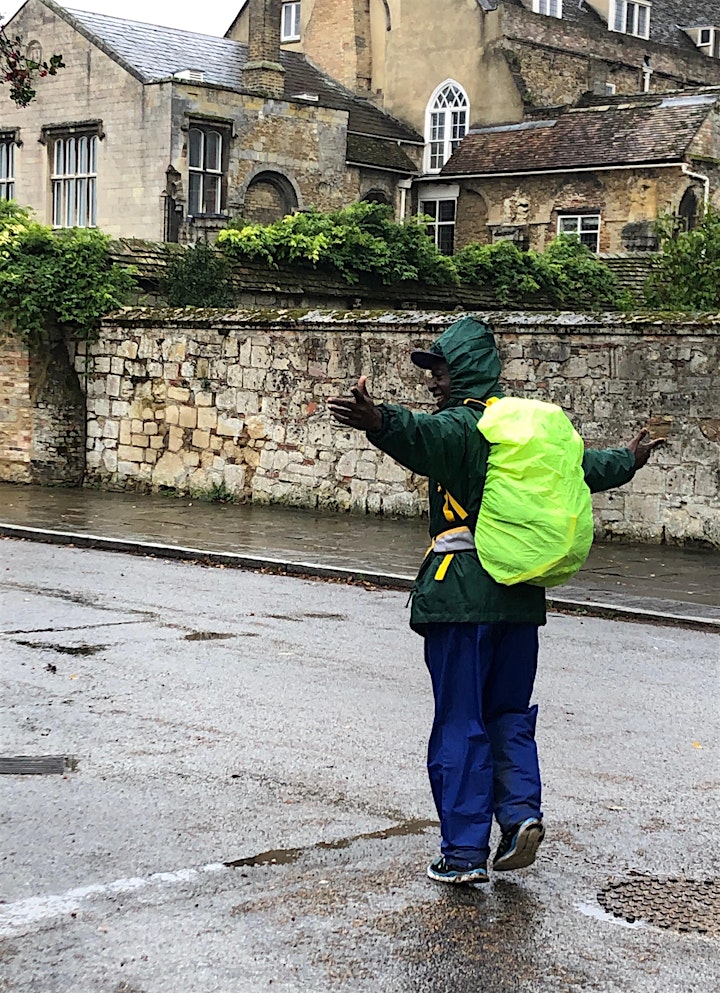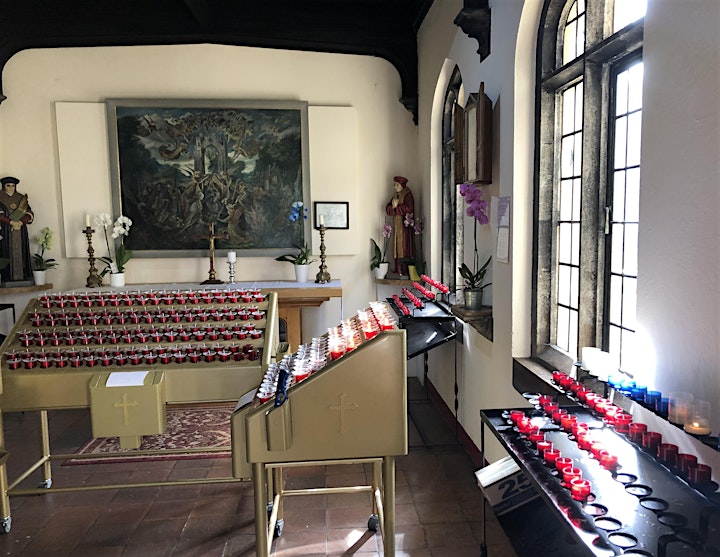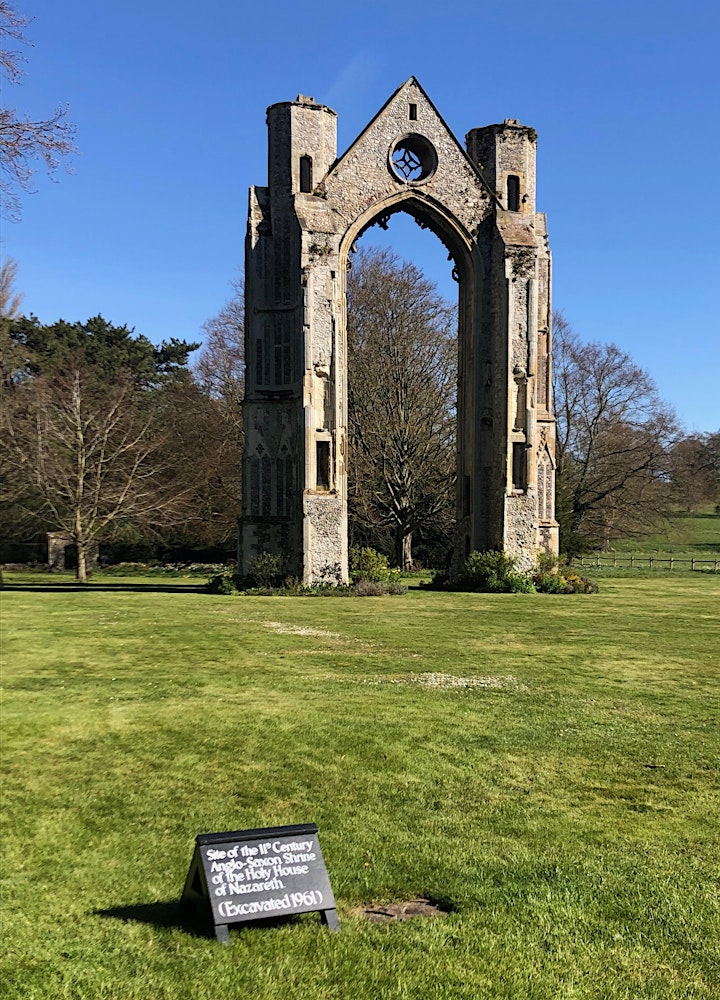 If you've been longing for a bit of space and some time to think or pray or perhaps you'd like to meet like-minded people, in any case our walk along the ancient tracks of England's Way is the perfect summer challenge.
Whether or not you've been a pilgrim before, we'd love to welcome you.
Come and see!