LIVE COMEDY IS BACK, EVERYONE!! This month it's all about Aussie culture(?). So, we are gonna drink, be loud and have a great time!
About this event
NEGATIVE TEST REQUIRED
WE ARE BACK, BABY! This is a socially distanced, safe, covid-compliant event.
Come and strain your laugh muscles. Turn that frown upside down. Let's bring some smiles to this show and answer "Oi, Oi, Oi" to our hosts "Aussie, Aussie, Aussie!".
Due to our compliance with restrictions (like socially distanced seating) we have limited capacity. So, get your tickets NOW!
Have you lived in different countries and are somewhat confused about your national / international identity?
Then this is the show for you - Culture Shock is a comedy series that celebrates cultural diversity and elevates any identity to that of global world citizen.
In our 9th edition we will celebrate Australian cultural identities with an impressive set of brilliant comics.
With the hilarious talents of:
Anna Beros
Dave Adams
Nathan Daniels
Dayne Brasher
Come laugh and learn all about the different cultures these comedians represent in a night of non-stop laughter!
doors 8pm, show 8.30pm
Tickets Available Now!
7€ at our other live events (like Laughing Spree Open Mics every Monday).
8€ (+fees) group tickets,
9€ (+fees) Early Bird tickets,
11€ (+fees) discounted eventbrite tickets,
18€ at the door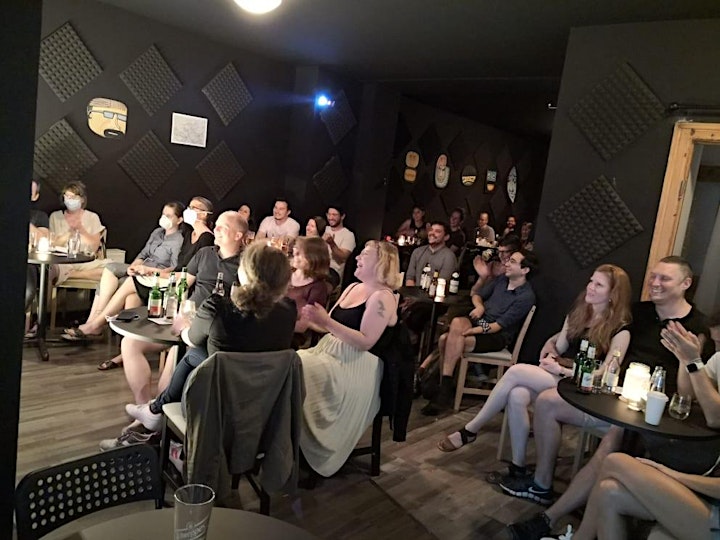 Anna Beros is a Kiwi born, Melbourne raised, Berlin based stand-up comedian, writer and podcaster.
She wrote for the Comedy Central DE sketch comedy show, Was ich eigentlich sagen wollte, in 2021. On her weekly podcast, Adults ONLY Comedy Berlin, she talks sex positive brutal honesty with comedians. Her 1 hour solo show 'Sex, Death, Babies' debuted in Berlin, 2020. She was a finalist of the roast battle competition, Home Roast Tournament 2020 and opened for Ian Fidance in Berlin in 2019.
Anna turns pain into laughter and shame into solidarity. High energy, filthy, wholesome, hilarious.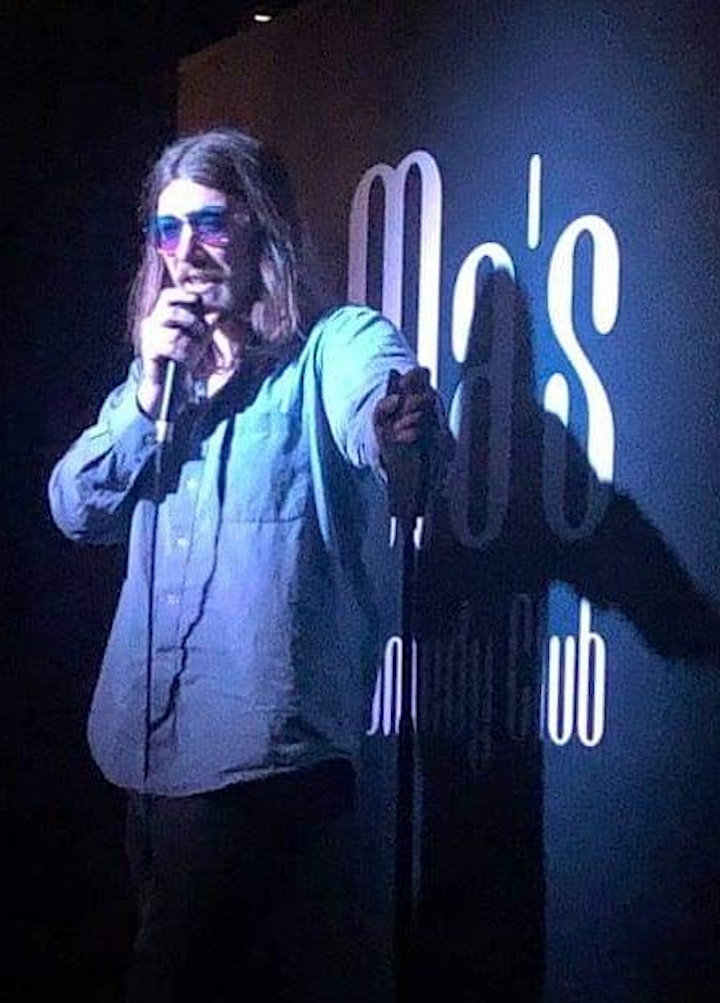 Dayne Brasher is an Australian comedian who hosts several shows around Berlin. He was born in Brisbane and raised on The Gold Coast and anyone who has been there will understand why he had to leave as soon as possible.
A perfect mix of silly stoner humour and high energy stoner humour makes Dayne Brasher very fun to watch... He's like an indica/sativa hybrid or something.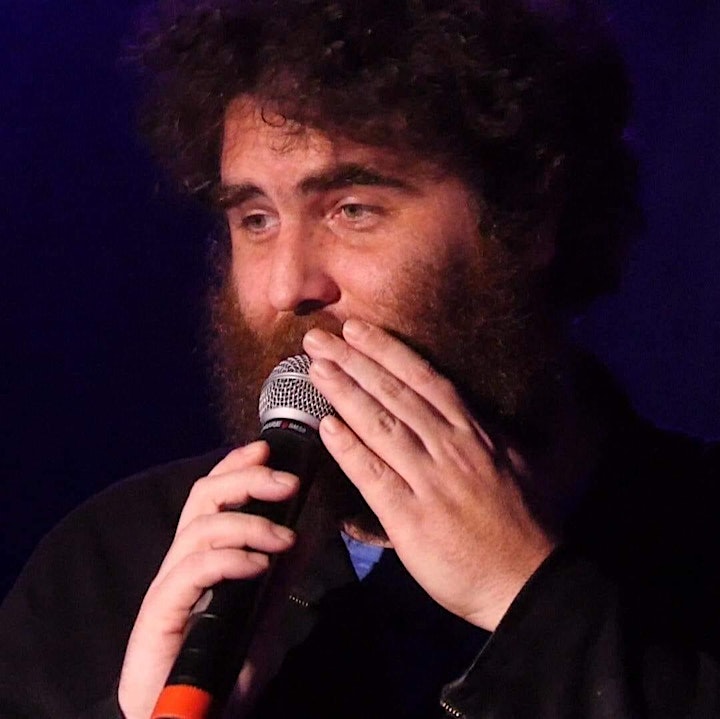 Dave Adams is an Aussie Musician and Comedian living in Berlin. You'll find him cohosting and playing the piano at The Real Show.
"He speaks in a rich, somewhat blokey tone; the kind of voice that'd help you smuggle a bottle of scotch onto a golf course." - Beat Magazine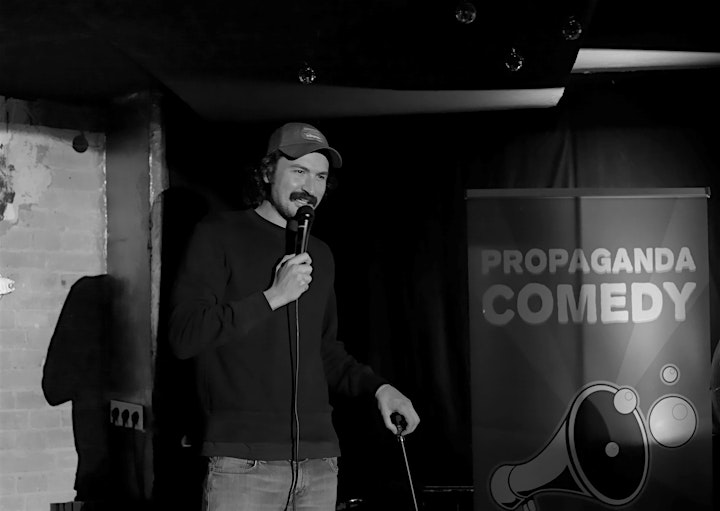 Originally from an island 4000 kilometres west of New Zealand, Nathan has been living 2 hours south-east of Hamburg, in Berlin, for the past 4 years & 15 months.
While relatively new to Comedy, he has made up for lost time: At the 2019 Berlin New Stand Up Comedy Awards, he bombed out in the first round. Undeterred, he has continued to perform across the Berlin circuit.
Nathan has received numerous large corporate offers to shave his moustache, but has refused due to a strict commitment to the integrity of the Berlin independent art scene.
He recently appeared in commercials for Monsanto, Lockheed Martin & Phillip Morris Cigarettes.
Organiser of English Stand Up - Propaganda Comedy - Culture Shock #9 - Aussie