South Devon is producing award winning English wine, is this the new Burgundy? Explore the regions rising stars with expert Stephen Barrett
About this event
Ogwell Memorial Hall and Wickhams wine & spirit merchants are pleased to welcome Stephen Barrett as the host of this exciting English wine tasting event.
The event will raise funds for the Ogwell Memorial Hall. All profits from ticket sales will go directly to the Memorial Hall.
The English wine scene is very exciting right now and South Devon wine producers are making some of the best English wines. With a warming climate could South Devon be the new Burgundy?
The evening will start with canapes and a glass of Huxbear Classic English Sparkling wine.
The tasting will include 6 English wines: red, white, rose and sparkling wines from four South Devon wine producers:
Sharpham
Calancombe Estate
Huxbear Vineyard
Lyme Bay Wines
After the tasting Dan Farrell-Wright and Stephen Barrett will answer any questions. All of the wines will be available to purchase (a percentage of any sale will also be donated to the Memorial Hall).
The event will conform to social distancing guidelines, with at least 2m between each group.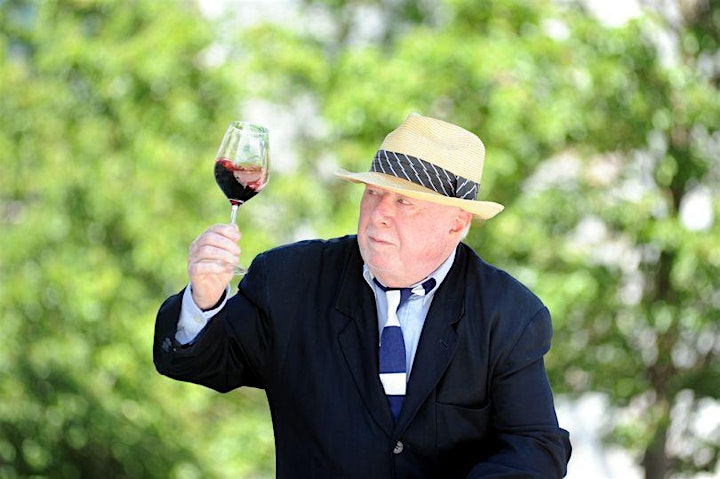 About Stephen Barrett
Stephen Barrett is now firmly established in the UK wine, food and travel writer's firmament. Stephen is also a long-time member of the exclusive Circle of Wine Writers and the Association of Wine Educators. He sits on the panel of judges of the renowned International Wine Challenge. With his partners Iain Ballantyne and Brian Attree he co-created and acted as consultant on the wine and food game shows, Wine Hunt on Channel 4 in 1998 and 2001.
He has contributed to BBC TV, BBC Radio Devon (He was the Saturday Morning Chef!) and ITV Westcountry. Amongst others Stephen has written regular wine columns for Plymouth Evening Herald (current) and Wine and Spirit and is currently writing (some occasional) wine and food columns for The Menu Guide, Yes Chef!, iPlymouth, Eat Out Devon, InPlymouth, Plymouth Chamber of Commerce Magazine, Oracle, What's On in Plymouth and Signpost. In the past few years he acted as wine tutor and educator for the Supermarket giants Asda, Sainsburys, Somerfield and Safeway, conducting tutored wine tastings throughout the UK. Tutoring Scottish and Newcastle's managers on wine education and specialist Whisky tastings for Glenmorangie.
Organiser of English Wine Tasting: Wines of South Devon
Wickhams is an independent Devon-based wine and spirit merchant. Sourcing the finest Estate bottled wines from around the world, Wickhams curate collections from the everyday to the classics, so there's something to suit all tastes. They passionately believe in stocking wines, spirits and gift sets at a range of price points to ensure their products are accessible to all. A new selection of award-winning English wines is also available for nationwide delivery, ideal for celebrating English Wine Week (Saturday 19th June - Sunday 27th June).