Perspectives on enhancing practice & motivation through professional development & learning
About this event
On The Couch:
Perspectives on enhancing practice & motivation through professional development & learning.
This month On The Couch we have educationalists with an interest in professional development and learning.
We will be asking them to share their expertise and thoughts around how continued and regular engagement with professional development and learning can have a significant impact upon a teacher's practice as well as their motivation and morale.
Professional development comes in many forms yet often teachers are unable to access development that is useful, appropriate or relevant for them. There are barriers around cost and release time as we all know. Yet, regular engagement in such activities can be transformational.
The panel will also offer an insight into how you, as a teacher, can manage your own professional development and access opportunities that are affordable, accessible and actionable.
Our panel of education experts will offer advice and be delighted to respond to questions. All masterfully chaired by Dr Virginia Bower.
This is an ideal webinar for all working in educational settings, especially teachers who wish to develop their career further.
What's more it is FREE!!!!
Our Panel:
Andy Taylor: former primary school teacher and senior leader and now a university-based initial teacher educator at Worcester University. Andy is also @MrTs_NQTs on Twitter and is involved in ECT and mentor development.
Catherine Carden: has significant experience of working within education across a range of sectors and is also a Chair of Governors and a MAT Board Member. Catherine is currently Director of Learning & Teaching in HE in a Faculty of Arts, Humanities & Education. Catherine is the editor of Primary Teaching Today published by Sage and writes a regular leadership column for The Headteacher magazine.
https://www.linkedin.com/in/catherine-carden-67359249/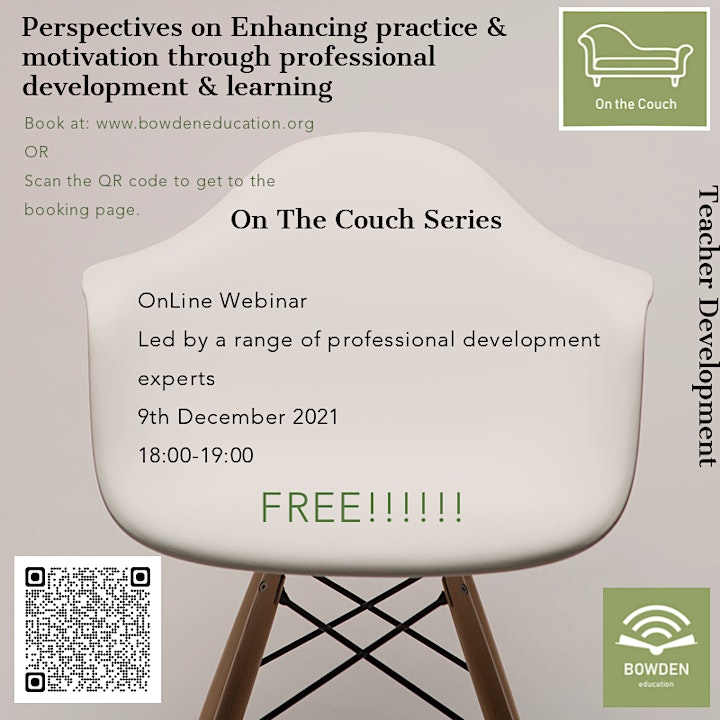 Organiser of Enhancing practice & motivation through professional development