Enhancing Students' Innovation and Reflection Skills: the SISA programme
About this Event
Date: Wednesday, 1st July at 11am -12pm (BST).
Please join us for this free webinar with opportunities to discuss in a Q and A session. It is designed for anyone with an interest in enhancing Higher Education students' employability skills, including academics, information professionals, employability and careers advisors.
Summary
The Scottish Innovative Student Awards (SISA) https://www.sie.ac.uk/sisa/ is a programme which aims to help students develop innovation and reflection. SISA issues certificates to students for three award levels 1 (Future Thinker), 2 (Innovation Catalyst) and 3 (Innovative Champion).
Watch a short video presentation on the Scottish Innovative Student Awards (SISA).
A case study document, with more details of the approach, will also be shared with attendees after the end of the session.
Value
SISA adds value to the work academics are doing to help students identify and appreciate the competencies they are developing via their curriculum studies and to understand why these competencies are important for their future. This experience is scaffolded with an 'outside experience' that gives the students the chance to work in multi-disciplinary teams and to 'perform' using these competencies. It allows the students to reflect on how they will use these competencies in the workplace and how they communicate them to employers and it is this insight that can give them a competitive advantage.
Partners
Scottish Institute for Enterprise (SIE) is running the programme in partnership with four of Scotland's Innovation Centres (Digital Health and Care Institute, CENSIS, The Datalab and the Construction Scotland Innovation Centre).
Presenters:
For this event, OneHE Mindsets has invited, Ann Davidson, the Scottish Institute of Enterprise Programme Manager and Dr Pauline Bremner, Lecturer in the School of Creative and Cultural Business (Robert Gordon University) who has been leading the school's implementation of the SISA programme.
Ann and Pauline will offer an overview of the method, explain what it involves and offer some key insights from its implementation with a number of courses. To date 478 students at Robert Gordon University have attained a SISA award with 21 continuing to Level 3.
What the students had to say:
Irina- Christina Bogdan (Innovative Champion BA (Hons) Fashion management) student
"I learned how to identify drivers of change, draw signals, think about customers' needs and expectations. I developed an innovative project that would contribute to the United Nations Sustainable Development Goals, ensuring public satisfaction, environment protection, as well as economic growth. As the nature of work is very dynamic in the Fourth Industrial Revolution, I believe being agile, adaptable, resilient, a team player, ready to think outside the box and solving problems creatively is what could differentiate you in a competitive recruitment market. I highly recommend joining the SISA Programme because that is where you will develop these skills and many others".
Watch the video with Irina on her experiences of SISA
Lucia Da Vinci (Innovative Champion MSc Information and Library Studies) student
"The SISA Programme helped me, almost like a magnifying glass, to focus on my sense of purpose and value-based actions that I can engage in converging my worlds of learning and work. Not only did we develop our agile and flexible minds as well as applied foresight in the ideation processes during Levels 1 and 2, but we were then given the opportunity at Level 3 to demonstrate our design thinking, civic and social responsibility competencies, and to test our preparedness to become good influencers for our teams, communities and the society surrounding us".
Ivana Krizova (Innovative Champion BA (Hons) Fashion Management) student
"For me, SIE workshops and SISA overall were a rather rewarding experience. Not only I was dealing with tasks addressing the UN Sustainable Development Goals but I also had to consider the precarious future when creating innovation strategies that focused on the ever-changing trends in different industries. As the workshops heavily relied on teamwork, I had a chance to work together with other students from different cultural and academic backgrounds, which, I believe can help me in the future in regard to employability and enhance my CV".
Access: https://eu.bbcollab.com/guest/33db084084a64ad0bfc29826a9ad7e7b (available 15 min prior to the session).
Certificates of attendance can be issued upon request.
Join our free online community of interest: OneHE 'Information Digital and Media Literacy Mindsets': https://mailchi.mp/bf15273eba8b/mindsets
Presenter: Dr Pauline Bremner - Lecturer (Robert Gordon University)
Dr Pauline Bremner is a lecturer in Retail and Fashion Management. She is currently the Head of Year of Stage Four Fashion Management and a member of the Programme Management Team for Fashion and Marketing Management, a Senior Fellow of the Higher Education Academy, a Chartered Member of the Institute of Personnel Development and an Auroran. During her time she completed an MBA in retailing and gained her PhD in 2015. She has been working with the Scottish Institution for Enterprise on the Scottish Innovative Student Awards implementation it into RGU. Her current research focus is on skills for 4.0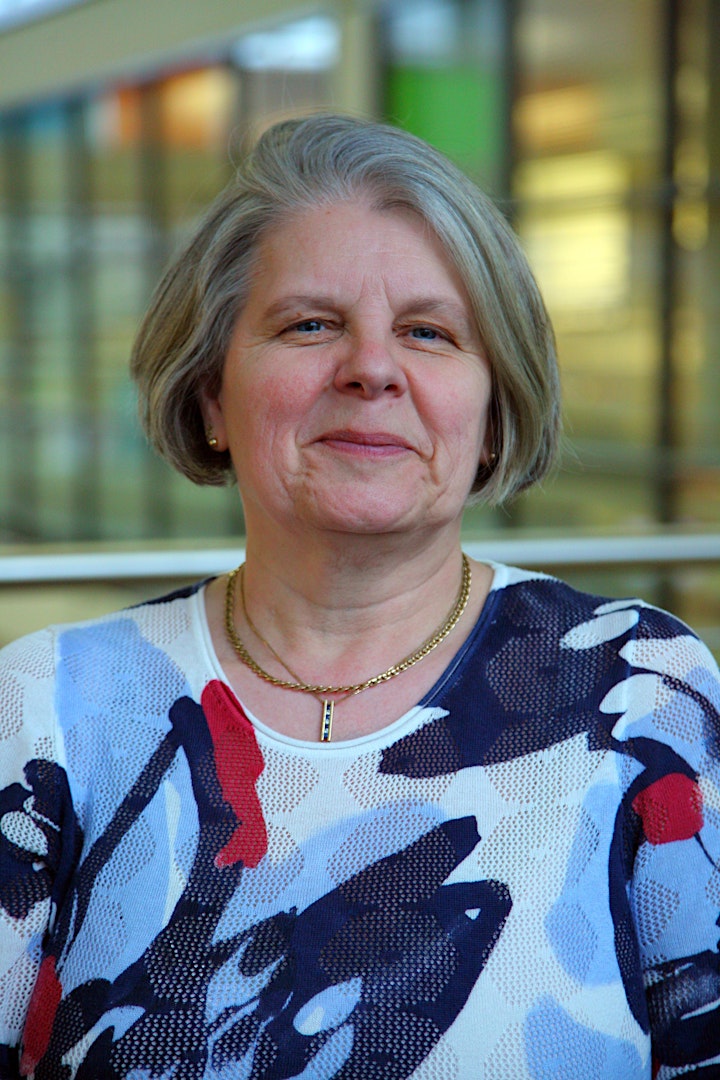 Presenter: Ann Davidson - Enterprise Programme Director (Scottish Institute for Enterprise)
Ann is responsible for SIE's training activities and delivering a coordinated programme of activities to support students interested in entrepreneurship. Before joining SIE in January 2011, Ann successfully developed training initiatives with the Institute of Chartered Accountants in Scotland and the WS Society, where she was Course Director for three years.