Sales Have Ended
Registrations are closed
Registration for our ENHANCING SUBJECT KNOWLEDGE FOR TEACHING ASSISTANTS IN PRIMARY MATHEMATICS: KEY STAGES 1 & 2 is now closed. If you wish to be added to our waiting list, or want more information about other events the Hub are running, please email hello@sussexmathshub.co.uk
Deepen and extend your subject knowledge in mathematics, and explore key structures of the primary mathematics curriculum.
About this event
Enhancing Subject Knowledge for Teaching Assistants in Primary Mathematics KEY STAGES 1 & 2
This FREE work group is aimed at Teaching Assistants in KS1 and KS2, particularly teaching assistants who are new to their role or have moved into a new Key Stage or practitioners with little maths specific training.
During this workgroup participants will:
Deepen and extend their own subject knowledge in mathematics;
Explore key structures of the primary mathematics curriculum and know a range of ways to support children to develop an understanding of these;
Develop some effective ways to enhance their questioning in order to support and extend the learners thinking;
Explore the importance of using precise mathematical vocabulary and language and how it impacts on children's learning;
Understand how resources, models and images can support children's thinking at different stages of the primary mathematics curriculum;
Reflect on their learning undertake follow up work in school.
This is a national NCETM work group and therefore participants and their schools must be able to commit to the full academic year's programme. In addition, participants will be required to:
Keep a reflective journal that captures the impact of the work undertaken on the course and back in school;
Join and make regular contributions to an online community;
Complete online evaluations requested by the NCETM;
Undertake a range of gap tasks both individually and with learners, to deepen their thinking about the learning of mathematics. It is asked that school leaders support their staff to complete this work;
Reflect on gap tasks within the online community, with colleagues at online sessions and with colleagues in school.
Please give careful consideration to the work involved when selecting participants from your school onto this work group.
This year there are currently no face-to-face meetings planned. Most of the work group content will be delivered online within 6 taught sessions. To supplement this, participants will be required to complete a number of tasks in their own time.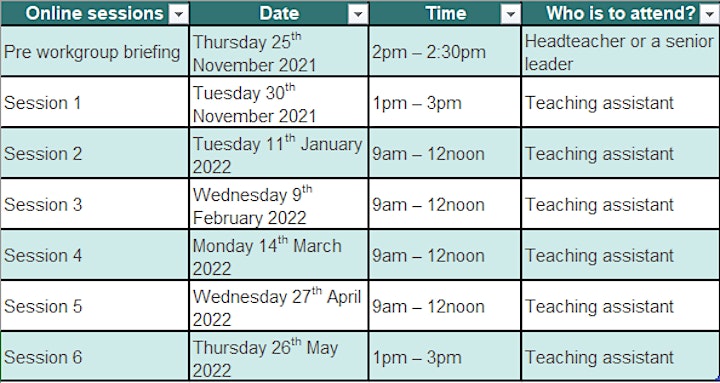 Course Leader: Faye Heath, Independent Mathematics Consultant - Faye has been leading numerous highly successful primary maths courses for the Sussex Maths Hub. She is a very experienced teacher who continues to teach on a regular basis and uses her up-to-date knowledge throughout her courses.