Sales Have Ended
Ticket sales have ended
We're sorry that you ticket sales have ended. Please email julie@enlivened.co.uk to let her know you would like to join us and she will get back to you, to let you know if this will be possible or provide alternative options. Thank you :)
Sales Have Ended
Ticket sales have ended
We're sorry that you ticket sales have ended. Please email julie@enlivened.co.uk to let her know you would like to join us and she will get back to you, to let you know if this will be possible or provide alternative options. Thank you :)
A welcoming, friendly, book club for empowered business women.
About this event
I am delighted to be able to welcome our first guest speaker to the club this month for our March event who is Publicist and Author Ladey Adey - Founder of World Online Networking day.
We will be reviewing her latest book ''Successful business networking online, where she unlocks all the critical secrets of the principals to catapult your business forward using online networking.
We may have been doing it for a year, but the question is have we been doing properly? And even though we are all looking forward to getting out and seeing people face to face I think it is fair to say that online networking is here to stay.
Our monthly book club is a place where like-minded businesswomen can read, review and debate books aimed at them.
Would you like to read books which have been written to inspire, empower, educate, and champion women?
Would you like to review and debate what you've read with like-minded women?
Would you like to combine self-development with networking?
Then you have come to the right place...
Why is this important?
Well, in our experience of other business book clubs a lot of the books are written by men looking at things from the male perspective.
By default, women aren't men, we have different needs, interests and hormones which make us think, act, and respond differently.
This doesn't mean we're all pink clouds and fluffy kittens, far from it. In fact, many of us are as motivated and as ambitious as men however, we come at things in a different way - a female way, soft power!
Meeting online we will review and discuss our chosen book every month.
• Purchase your chosen format of our selected book.
• Introduce yourself during our quick round of intro's.
• Take part in our general review section, everyone will get the opportunity to participate.
• Vote for next month's book choice.
Throughout the year we will have guest author's meetings. Where you'll not only read, review, and debate a book but get a chance to discuss it with the author too.
Whether you like reading a 'real' book, prefer kindle or listen online you are welcome to join us.
For more information, please contact Julie Randall - Enlivened, Founder
Telephone: 0333 772 1802 Email: julie@enlivened.co.uk
I look forward to seeing you at an event soon
With best wishes
Julie x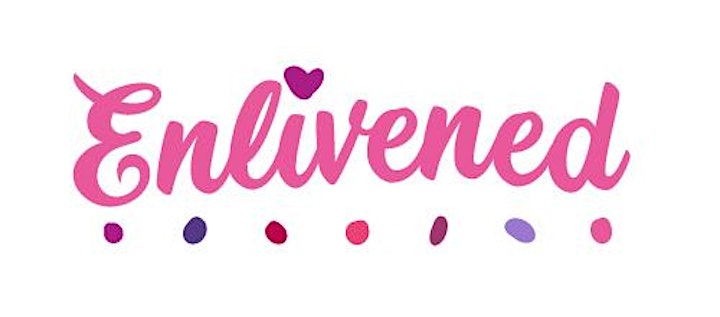 Organiser of Enlivened Women's Book Club - Monthly book club for business women.