Description
ENSEMBLE
By Peter Arnott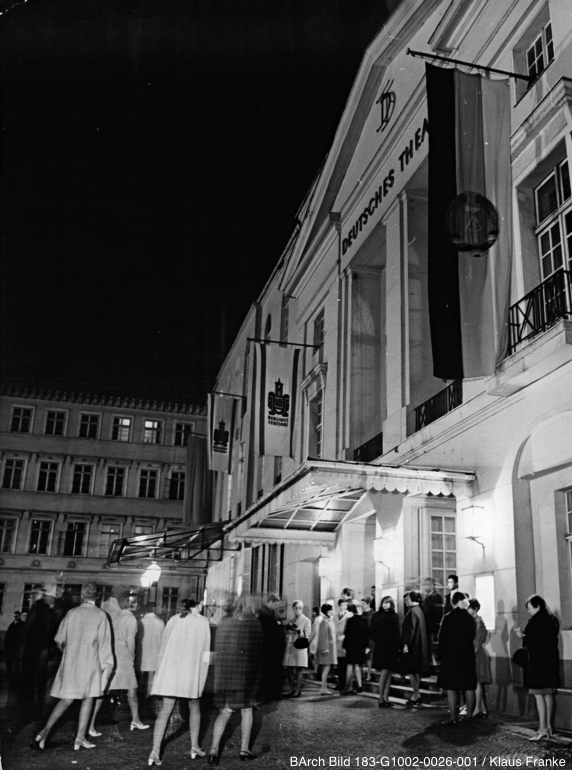 Rehearsed reading of Peter Arnott's new play.
Ensemble is a theatrical experiment about theatre. About theatre as something we make together – "ensemble" - and the reasons why a society does that. It's also about the social experiment that took place in East Germany between 1945 and 1990 – the attempt to make a new kind of country and what became of it. It's about the theatre that was made there. About how those who were there then feel about that theatre now.
Drawing on original interviews and documentary sources, Ensemble is an examination of collective memory and imagination. How do we think about the past, especially when that past was all about the idea and promise of the future? And how did they feel about it back then? About living in a society made of lies, a society built on fear, a society under total surveillance? And how do we feel about that now?
Director: Peter Arnott
Cast: George Docherty, Rebecca Elise, Janette Foggo, and Mark McDonnell
This event is free but ticketed and includes a free glass of wine or a soft drink.
Please note: the event is being filmed for a documentary about the process of developing the play and taking it to an audience.
This project is a collaboration between the University of Edinburgh and the Playwrights' Studio, Scotland, and is funded by the Arts and Humanities Research Council. For further information, visit www.whoiswatchingwho.org.
Please direct all enquiries to whoiswatchingwhoenquiries@gmail.com.