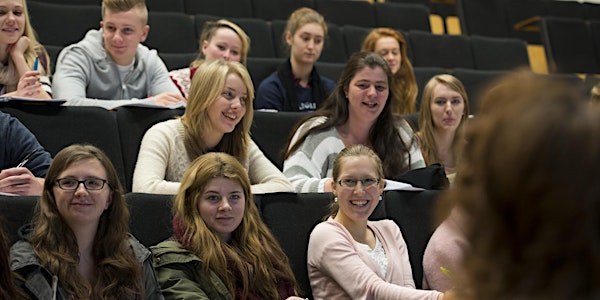 'Ensuring assessment has a high impact on learning' Keynote Prof David Boud
Description
We are very pleased to welcome Professor David Boud of Deakin University, Australia, who will be delivering a keynote on 'Ensuring assessment has a high impact on learning' on Wednesday 7 September at the University of Southampton. The venue is building 67 (Nightingale) main lecture theatre (1027) Highfield Campus and takes place from 12.30-13.20.
David Boud is Professor and Foundation Director of the Centre for Research in Assessment and Digital Learning, Deakin University, Research Professor in the Institute for Work-Based Learning at Middlesex University and Emeritus Professor at the University of Technology Sydney. He is one of the most highly cited Australians in the field of teaching and learning in higher and professional education. He has been a pioneer in developing learning-centred approaches to assessment across the disciplines, particularly in student self-assessment, building assessment skills for long-term learning and new approaches to feedback. David has been an Australian Learning and Teaching Senior Fellow (National Teaching Fellow) for his work on 'Assessment for learning in and beyond courses'.
Abstract

Assessment is always a powerful influence on what students do. It can lead students to engage in behaviour that is unproductive (eg. staying up all night to cram for an exam), or productive (eg. working with others to tackle a meaningful problem for an authentic group). What then, in the wide array of assessment practice, should we be focusing on to strongly influence productive learning and engagement? The presentation will focus on two key themes: feedback that has real effects on performance and developing the capacity of students to judge their own work and that of others. It will explore the importance of explicit assessment design for learning and the relationship between assessment and learning activities.
If you have any queries about this event, please contact Professor Carol Evans: c.a.evans@soton.ac.uk.
Please note that parking is unfortunately extremely limited on campus so we recommend that you use public transport to access Highfield. Please see our Visit Us pages for more information on how to arrive at campus.
Please note that Professor Boud's talk will be part of a one day conference 'High Impact Pedagogies and Student Engagement' taking place on the same day at the University of Southampton.
Organiser of 'Ensuring assessment has a high impact on learning' Keynote Prof David Boud