Fungi are extraordinary organisms. Join Merlin Shaldrake on his explorations on how fungi change the ways that we think, feel, and behave.
About this event
2021 CHRISTMAS LECTURE
(Please consider leaving a donation)
This event will not be recorded.
Thinking about fungi makes the world look different. Most fungi live out of sight, yet make up a massively diverse kingdom of organisms that support and sustain nearly all living systems. Fungi throw our concepts of individuality and even intelligence into question. They can change our minds, heal our bodies, and help remediate environmental disaster.
In this talk, Merlin will discuss the ways these extraordinary organisms – and our relationships with them – change our understanding the planet on which we live, and the ways that we think, feel, and behave.
Merlin Sheldrake is a biologist and bestselling author of Entangled Life: How Fungi Make Our Worlds, Change Our Minds, and Shape Our Futures. Merlin is a keen brewer and fermenter, and is fascinated by the relationships that arise between humans and more-than-human organisms.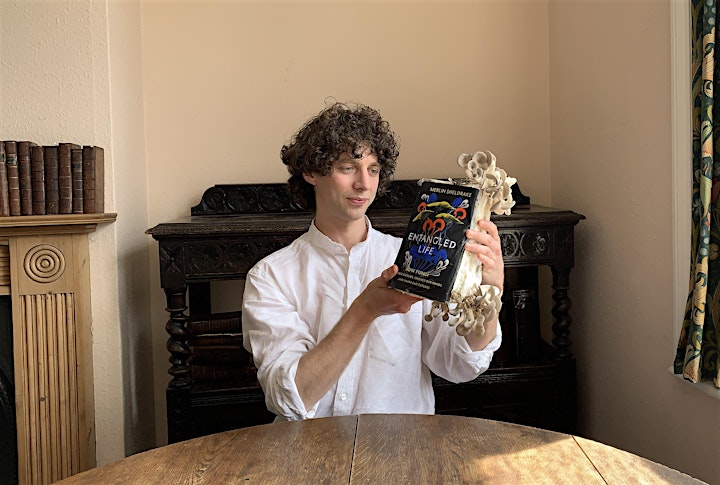 Organiser of Entangled Life: How Fungi Change our Minds & Shape our Futures
The Linnean Society of London is the world's oldest active biological society. Founded in 1788, the Society takes its name from the Swedish naturalist Carl Linnaeus (1707–1778) whose botanical, zoological and library collections have been in its keeping since 1829. As it moves into its third century the Society continues to play a central role in the documentation of the world's flora and fauna – as Linnaeus himself did – recognising the continuing importance of such work to biodiversity conservation.
Members are drawn from all walks of life, and represent the full range of professional scientists and amateurs alike with an interest in natural history. The Fellowship is international and includes world leaders in each branch of biology who use the Society's premises and publications to communicate new advances in their fields.