Entering the Heart day-retreat with Gen Kelsang Gomchen (Kensington)
Description
Entering the Heart day-retreat with Gen Kelsang Gomchen
Saturday 19 January | 10am – 4:30pm
Cost: £30 *

Enjoy blissful meditations on the mind itself following the instructions of the ancient Mahamudra meditators.
Through this practice we can easily improve our mindfulness, concentration and inner peace.

Training in meditation and developing mindfulness have become increasingly recognized as an effective means to reduce stress, improve our quality of life and develop inner peace. This one-day retreat provides the perfect opportunity to refresh, re-charge and gain practical experience of training in both mindfulness and meditation. On retreat, we step back from our normal busy routine and activities to focus inwards, reflect and emphasize a meditative practice – in this case meditating on the clarity of the mind, a powerful meditation derived from the ancient Mahamudra tradition.

The participants will learn how to engage in powerful meditation on the mind itself, with the hope that they leave confident to reproduce the practice at home. Each session will include guided meditation as well as a short teaching with practical advice on how to improve your meditation practice. We will explore gently and skillful techniques adopted by the yogis of the past that will enable us to taste the peace and bliss of a single-pointed mind. There will also be an opportunity to ask any questions you may have and to share experiences with other like-minded individuals in the break times.
* Lunch not provided but you are welcome to bring along a vegetarian packed lunch to eat in our refreshment area.


ABOUT THE TEACHER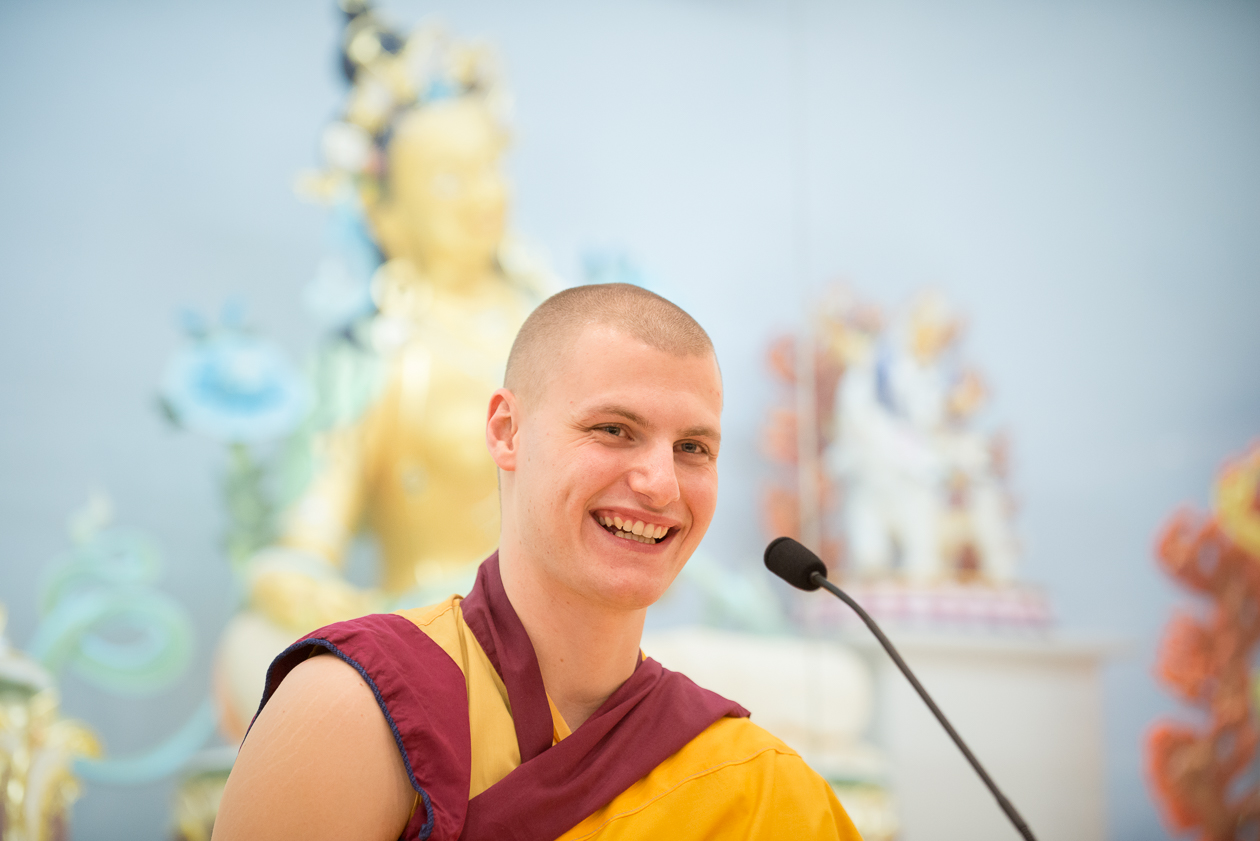 Gen Kelsang Gomchen is a qualified Kadampa practitioner and teacher of Kadampa Buddhism who has taught widely throughout the UK. He has received extensive teachings of both Sutra and Tantra including the empowerments of Highest Yoga Tantra from Venerable Geshe Kelsang Gyatso Rinpoche. He has completed an intensive Special Teacher Training Programme with our General Spiritual Director, Gen-la Kelsang Dekyong, and engaged sincerely in meditation retreats on both Sutra and Tantra.
Gen Gomchen is known for his ability to inspire others through sincere practice and to present the deeper meanings of Venerable-Geshe-la's books in a way that is practical and relevant to all who listen.