Event Information
Location
Etc Venues - The Hatton
51-53 Hatton Garden
Holborn
London
EC1N 8HN
United Kingdom
Description
SOLD OUT! Our next Enterprise Agile Coaching (ICP-ENT and ICP-CAT) courses will run in London, Chicago and Dallas this Autumn see here for details.
"Shifted my way of thinking from agile value delivery to solving complex business problems with a systemic coaching approach."
ABOUT THE BOOTCAMP
The 5 day intensive Enterprise Agile Coach bootcamp combines two advanced ICAgile Certified courses, Enterprise Agility Masterclass and Coaching for Enterprise Agility into a week-long intensive bootcamp.
During this highly interactive and advanced training, we will cover organisational development, leadership coaching, large group facilitation, structural and process design, organisational change process, human change process and organisational design. By attending this bootcamp, you will gain the advanced skills needed to coach at the enterprise level within an organisational change context.
If you want to learn how to help individuals, teams and whole organisations through the challenges they face when moving towards enterprise agility then attend the Enterprise Agile Coach bootcamp with Adventures with Agile. Participants will also be eligible to attain both the advanced ICAgile Certified Professional - Agility in the Enterprise and Coaching Agile Transitions certifications.
HIGH PRAISE FOR THIS TRAINING
"Provides a level of thinking about your organisation and skills to work closer with your execs. A top-notch delivery and easy practical way to help deliver to future clients" - Paul Greco - Transformation & Exec Coach
"Amazing class for anyone who is interested in an agile transformation or going through a transformation" Nick Tudisco - Agile Coach
"This fast-paced course provides you with the tools and mindset to help enterprises achieve business agility" - Kathy Antol - Agile Coach
"Let's us know as coaches our true place in the world of agility. This course is not a recipe but the sentient essence of Agile." - Lee Wiesehuegel - Enterprise Agile Coach
"Most valuable and enlightening 5 days for anyone serious about enterprise coaching" - Rik James - Agile Coach
"One of the most insightful trainings on agility that I have ever attended. Strongly recommended" - Hao Li, Agile Coach
"Inspiring and a huge benefit to anybody who wants to help organisations on the journey to enterprise agility" Alex Venth - Senior Program Manager
"World-class, fast paced, learning experience" - Daniel Berger - Agile Coach
"It's a game changer for me and is a must if you want to consider yourself an Enterprise Agile Coach" – Olav Frouth, Agile Coach
"Expanded my skills in executive coaching, transformation and lean thinking. It has provided me with a practical and useful framework for enterprise transformation "– Guillermo De Anda, VP of Agile CoE
"The most thorough training course I've ever taken. The energy, knowledge and enthusiasm of the trainer was amazing" – Karlene
"I thought I knew a lot coming into this class but now my head is chock full of more coaching techniques and the subtle fear of working with executives has been alleviated" – Jolie Roy, Sr Agile Coach
"This is not just for agile coaches. All leaders for whom enterprise agility is important should attend" – Sachin Sharma – Agile Coach
"Great inputs and experiences that are a great catalyst for my own growth as an agilist and for the organisations I can help." – Luis Carvalho, Delivery Manager
"My brain just got a 5-day workout session and I now feel equipped in my challenge." – Jonathan Kuronen, Coach
"The Enterprise Agile Coach Bootcamp is a great class and covered a huge amount of content that I am sure will return again and again." – Rhys William, Agile Coach
"Outstanding week with just the right balance between interactive & classroom learning – just do it!" – Anthony Collett, Account Principal
"The trainer does an incredible job presenting and teaching this class. His knowledge and experience is very evident. There are few classes taught that really stand out as career-influencing, and this is one of them." – Frank Rios, Senior Agile Coach
"I can't think of another course that has had such an immediate impact on my skills as an enterprise coach and my ability to apply them in my work." – Ed Marshall – Agile Coach
"The best way to spend your money and your time is doing this Bootcamp training. Amazing! The trainer's style makes the difference." – Emanuel Henrique Fonseca, Team Lead & Agile Coach
"Excellent class bringing agility, business and modelling, highly recommend." – Aland Acuna, CEO
"This training was great and full of information and tools that are very helpful for those that involved in the Agile transformations at companies." – Angel Pacheco, LDI Manager
"A definite must for anyone involved with change or transformations." – Maurice Caracter, Principal
"Shifted my way of thinking from agile value delivery to solving complex business problems with a systemic coaching approach." – Glenn Bolan, Head of IT Portfolio & Agile
"A truly eye-opening learning experience." – Chris Palmisano, Lead Agile Coach
"This course gave me the tools and language to have a brand new depth of conversation." – Brietta Easterlin, Technical Program Manager
"This Enterprise Agile Coach training is fantastic. I have learnt more in 5 days than I would have in a year of working."– Adeyinka Abdulrahman, Agile Coach
"An excellent journey in Agile change management. Consultancy giants eat your heart out!" – Martijn Steen, Agile Coach
"Fantastic course, learnt lots that I can start putting into practise straight away to make a difference in my organisation and to myself." – David Miller, Agile Coach
"The trainer embodies/models the values of an Agile leader. I found the course coverage comprehensive and the environment conductive to learning." – Ady Dike, Enterprise and Leadership Agility Coach
"Wonderful practical approach to introducing and sustaining effective change within organisations." – Shane Dowley, Agile Coach
"I really enjoyed the intense week of learning and sharing with real use cases with a view on the different parts of an enterprise." – Sven Dill, Enterprise Agile Coach
"It will help me shift the lens to facilitating teams to find their way rather than me providing solutions laden with my constraints." – Ian Rees, Helper
"If you're serious about making your organisation a better place then I highly recommend AWA's Enterprise Agile Coach training." – Anonymous
"The experience has increased my confidence in the ability to communicate the value to executives on the journey toward increased agility and confidence in the ability to facilitate movement across the enterprise toward that agility." – Angela Leeds
"The trainer has a wealth of personal experience to share and genuinely cares about everyone learning. The bootcamp with all the material is the way to go." – Indra Books, Director of Agile Transformation
"The trainer shed a new light on the infinite darkness of organisational dysfunction. What I saw was terrifying but at least I have a torch." – Gianpolo Bagliono, Enterprise Agile Coach
"A great learning experience… the breadth of content and methods used is fantastic and will help me be more confident as an Enterprise Agile Coach." – Claire Donald, Director of Agile Delivery
"Building upon your expertise in lean and agile, while leveraging pure coaching skills, this awesome course offers a full & practical as well as super applicable, selection of approaches and models for the A-Z of Enterprise Agile Coaching." – Georg Fasching, Enterprise Coach

BOOTCAMP AGENDA
Team Emotional Intelligence
Complexity and systems thinking
Organisational culture and structure
Engaging leadership in conversation about culture
Executive coaching, mentoring, facilitating for leadership development
Executive teams
Enterprise Agility
Business Agility
Principles and patterns for organisation design
Lean
Process and Process improvement
Measuring performance and governance
Technical craftsmanship
Sustainability in health of an agile enterprise
Field of Enterprise Coaching
Personal and Professional Mastery
Ethics
Knowing your own limits
Creating a case for change
Meeting organizing tools
Human Change Process
Organisational Change Process
Agile Mindset
Organisational Systems Entry
Organisation Assessments
Impediments
Communicating at the organisation Level
Educating at the Organisation Level
Facilitating at the Organisation Level
Large Group Facilitation Methods
Co-Creation of Strategy
Q and A
WHAT YOU WILL LEARN

ORGANISATIONAL DESIGN WITH AGILITY IN MIND
How does an organisation become more responsive and more value driven? What changes will your organisation need to go through in order to be sustainable and successful? The AWA Enterprise Agility Masterclass modules will teach you the answers to these questions. You will learn how to design processes with agile in mind as well as how marketing, sales, finance should be engaged for business agility. You will also gain skills, tools and techniques to overcome common dysfunctions like handoffs and waste and how to design a system that supports high-performance, customer focus, and facilitates agility.
CO-CREATING CHANGE WITH LARGE GROUPS
Purely top-down approaches cause resistance and fail. What we need is active participation and self-organisation in solving real business problems. To include everyone, we need facilitation techniques that allow everyone involved in the structure or process, to participate in its co-creation. Our Coaching for Enterprise Agility modules will teach you the skills and understanding of how to generate alignment, innovation, and clear direction forwards in large groups with diverse opinions, identify and overcome resistance systemically. You will gain the skills, tools and techniques for large group coaching in the context of enterprise wide change.
WHAT YOU WILL RECEIVE:
Printed and Bound course manual.
Content that underpins AWA Consultancy that will help you understand the why and how organisations change.
Improved skills and knowledge that will enable you to mentor and coach others.
An understanding on how to influence and help managers, leaders, and other areas outside of delivery teams.
Improved skills and knowledge that will enable you to mentor and coach other.
Multiple change strategies suiting different organisational contexts to your toolkit.
Insights, models and techniques to help people understand what change means to them.
Multiple skills and competencies from the field of Enterprise Agile Coaching.
Membership to the global Enterprise Agile Coach Bootcamp community providing a rich ecosystem for support, learning and sharing experiences post-class.
Tasty breakfast and lunch, and teas, coffees, water and snacks throughout the day
Membership to Adventures with Agile community for organisational change and agile.

WHO SHOULD ATTEND:
Team coaches
Multi-team coaches
Enterprise Agile Coaches
Leadership
Senior Managers
Anyone who is managing a team in an organisation moving towards agility
PRE-REQUISITES
We do not cover the coaching basics during this course. To get the most out of your training experience it is recommended you have at least 3 years experience working as a team coach using professional coaching techniques or have attended an ICAgile Certified Professional - Agile Coaching course, or equivalent.


ACCREDITATION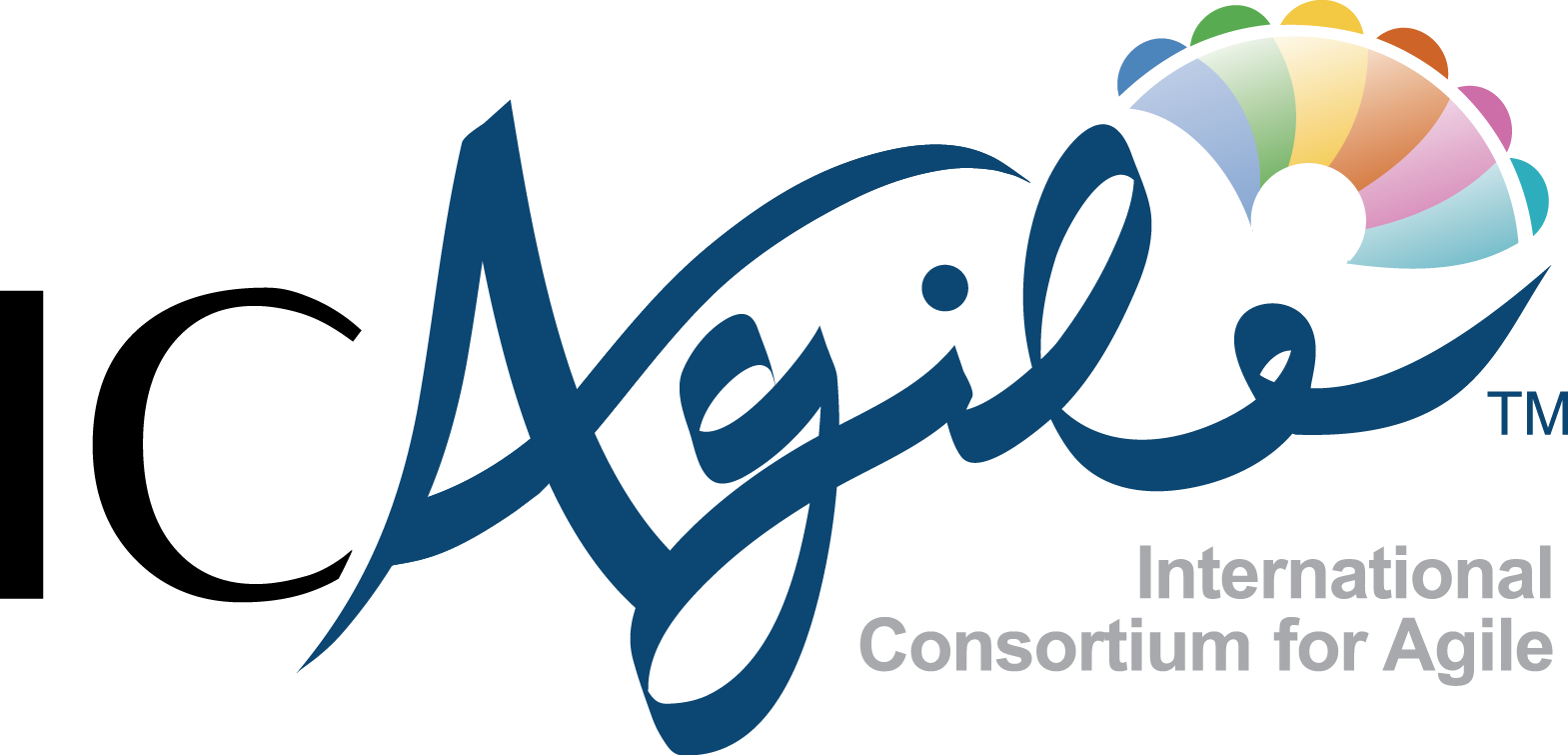 This bootcamp is offered for the ICAgile Certified Professional- Coaching Agile Transitions (ICP-CAT) and ICAgile- Certified Professional - Agility in the Enterprise certification. This continuing education certification is a key step toward achieving the ICAgile Certified Expert-Enterprise Agile Coaching (ICE-EC) designation the industry's first competence-based certification for Enterprise Agile Coaching. There is an ongoing assessment throughout the class as well as a practical assessment at the end of the course that you will need to pass. As long as the trainers believe you have demonstrated competence and that you have understood the learning objectives and you do not miss more than 1 hour of the course then you will receive the certification. The certification is included in the price of the course. Following the class you will receive an email from ICAgile with your Certification.


OUR TRAINERS
Our highly-experienced ICAgile Authorised coach trainers facilitate this course. All our Enterprise Agile Coach trainers are qualified professional coaches and trainers with deep experience in the fields of coaching and enterprise-wide agility.



Speak to the training organizers
To speak to the organizers of this course for further details:
Email:

training@adventureswithagile.com
Date and time
Location
Etc Venues - The Hatton
51-53 Hatton Garden
Holborn
London
EC1N 8HN
United Kingdom
Organiser of Enterprise Agile Coach Bootcamp (ICP-ENT & ICP-CAT) | London - August
Trusted Training for Agile-Lean Mastery
Gain the mindset and skills needed to support agile-lean teams and whole organisations be more successful in achieving their goals and lead better working lives. Talk to us today about how our agile training courses and workshops can help you build truly outstanding organisations. See our website to learn more or contact us to discuss your needs today.