Description
"Excellent course! Highly recommend this to anyone interested in building more effective, customer-focused organisations."
Are you working as a coach, change agent or manager in an organisation that's moving to agile ways of working? Do you want to learn how to engage the right people of influence in conversations that effects real change? Or whether agile will even work in your organisation? If you are tasked with helping organisations transition to agile, and these or similar challenges resonate with you then attend the Enterprise Agility Masterclass.
During this three day highly interactive course you will learn what changes your organisation needs to go through in order to be sustainable and successful, how to design processes with agile in mind as well as how marketing, sales, finance should be engaged for business agility. You will also gain skills, tools, and techniques to overcome common dysfunctions like handoffs and waste and how to design a system that supports high-performance, customer focus, and facilitates agility.
WHAT YOU WILL LEARN:
Agile in Context Why and how agile works and its place in the wider context of organisational change. You will be able to determine whether agile will work in a given context and the investment it needs.
Create high-levels of trust that is needed for high-performing organisations Overcome common frustrations and build connections with your colleagues using communication skills that enable equal voice, emotional intelligence, and psychological safety.
Understand the whole value stream Learn how organisational structure impacts your desired agile ways of working, the end-to-end relationship of elements across the value stream and how they fit together from a systems thinking perspective.

Executive coaching, mentoring, facilitating Understand how to work with executive teams, how to coach and advise, and understand leadership development. Go into more depth on coaching on the Coaching for Enterprise Agility course.
Communicating with senior leaders How to communicate with leaders and demonstrate how the organisation's culture supports or inhibits Agile adoption.
Organisational Processes and Improvement How to work with end-to-end business processes and how they can be improved using an agile approach. Overcome common dysfunctions like handoffs and waste. You will learn how to design a system that supports high-performance, customer focus, and facilitates agility.
Business Agility Understand the concepts of business agility, how it extends beyond team-level and how the organization can support or hinder business agility.
Healthy Team Culture Gain a variety of approaches to sustaining a healthy team culture and the common pitfalls that could emerge from their misuse.
Continue reading below to see the course's full agenda we will cover during the 3 days.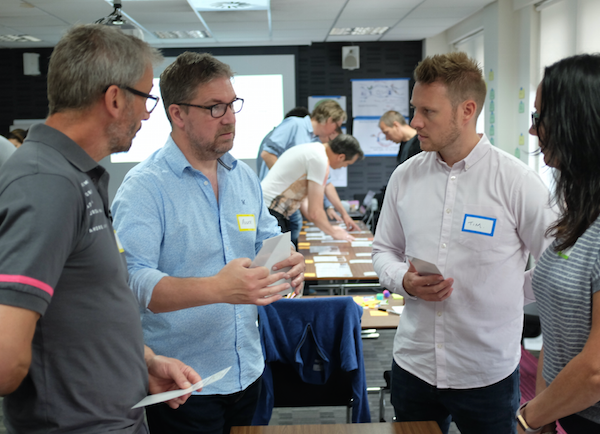 AGENDA:
Protocols for Team Emotional Intelligence (TEI)
Who are you? – A look at identity
Complexity and systems thinking – going beyond Cynefin
Organisational culture and structure
Engaging leadership in conversation about culture
Executive coaching, mentoring, facilitating for leadership development
Executive teams
Enterprise Agility
Business agility
Principles and patterns for organisation design
Lean
Process and Process improvement
Agile frameworks for scaling
Measuring performance and governance
Technical craftsmanship
Sustainability in health of an agile enterprise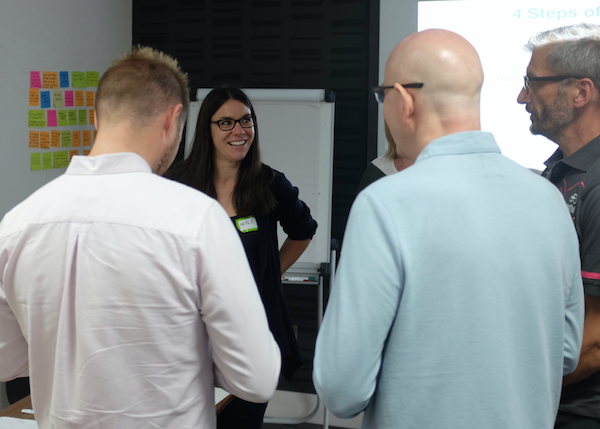 WHY THIS COURSE?
part of ICAgile's most advanced track, Enterprise Agile Coaching
the UK's only ICAgile Certified Professional-Agility in the Enterprise course
acquire advanced structural, process, cultural and leadership knowledge
help organisations make the changes needed in order for it to be more responsive and more value driven
the course is based on proven and practical techniques, our experience of running agile adoptions and the work of those who have trained and spoken at AWA events


WHO SHOULD ATTEND?
Scrum Masters, Agile Coaches, Agile Consultants, Heads of Transformation, Leadership.
Anyone who wants to succeed as an Agile Coach.
Anyone who wants to get a deep understanding of Agile transformation.


PREREQUISITES
You will get more out of this course if you have a good understanding and experience of team-based coaching such as an agile coaching role, or you have some management experience across multiple teams but now want to learn about enterprise agility.







ACCREDITATION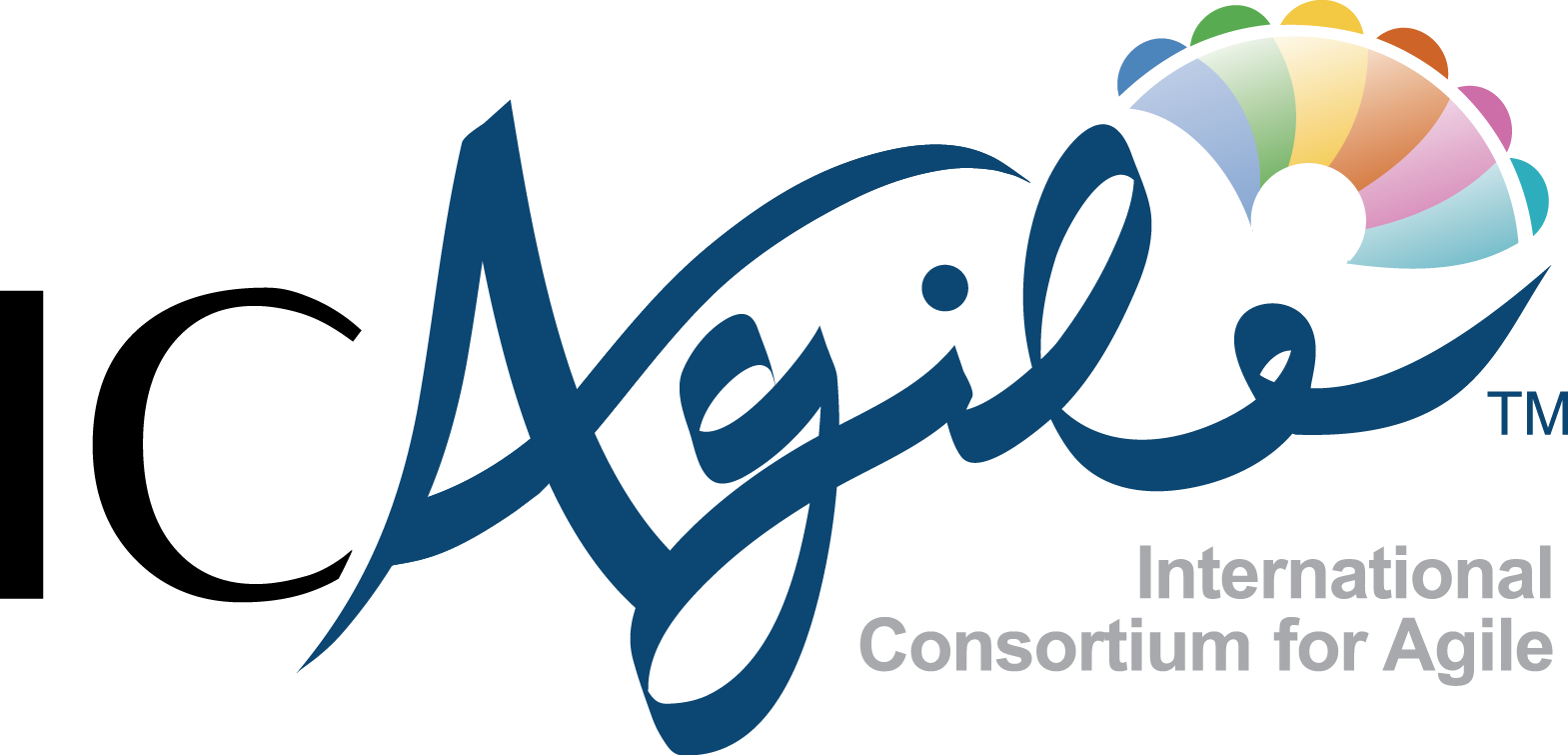 ICAgile Accredited
Enterprise Agility Masterclass is accredited by the International Consortium for Agile (ICAgile) as fulfilling all Learning Objectives in the Agility in the Enterprise track. After successful completion of Enterprise Agility Masterclass, you will be eligible for the ICAgile Certified Professional-Agility in the Enterprise (ICP-ENT) certification. This continuing education certification is a key step toward achieving the ICAgile Certified Expert-Enterprise Agile Coaching (ICE-EC) designation the industry's first competence-based certification for Enterprise Agile Coaching. To be eligible for the ICP-ENT, you must not miss more than 1 hour of class.
Learn more at ICAgile
.
HIGH PRAISE FOR THIS TRAINING
"A great course focusing on the Enterprise Agility for the 21st Century, a blueprint all Tech Leaders should consider." - Nicholas Reed - Senior Management Consultant
"Fantastic 3 days. Left me feeling hugely inspired and motivated to make this work! Thank you!" - Andrew Van Cuylenburg - Director
"Thought provoking, and it really crystallised why we as an organisation need to adopt Agile to meet business needs." - Chet Patel - Head of IT Relationship Management
"A great 3 days with like-minded experts and a focus on making all our organisations a better place to work and grow" - Darren Yeates - Transformation Lead
"Great engaging course. I came out with a deeper understanding of the enterprise model and some tools to help me" - Vikki Prince - Scrum Master/Coach
"Great training... lots of practical learnings" Zsolt Berend - Product Owner, Ways of Working Adoption
"This was the first course I have been on that felt 100% inclusive and no-one felt faceless to me, in part due to the facilitation. I've learned a lot and am inspired to go further with it!" Alex Minney - Agile Coach
"I learned so much in three days. Simon created a safe and supportive environment which made learning from him and the other delegates a pleasure. Thank you" - Karen Velasco - Director
"Great course to deepen, extend, refresh and challenge one's understanding of enterprise agility; the whole enterprise" Georg Fasching - Enterprise Agile Coach
"Fantastic course. Not to be missed if you want to understand Enterprise Agility"
"It's difficult to articulate how best to help an ecosystem. Simon manages to find the sweet spot between patterns and knowing where to leave space emergence" - Jem D'jelal - Coach
"This course will change the way you look at organizational transformation. Totally inspirational and totally practical" - Roger Hunter - Agile Coach
"Before commencing on a journey of enterprise change make sure to save much hardship by getting comfortable with the tools and techniques from this class" - Ciaran Gallagher - Program Manager
"Thank you Lisa and Simon for a wonderful course - thoroughly enjoyed & learned loads on enterprise agility" - Pamela McFadden - Agile / PMO Manager
"Great 3 days with Simon and Lisa, explaining the difficult topic of enterprise agility. This is a "must attend" for anyone thinking of starting this journey'" - Alan Ashe - Agile Coach
"Great course with great conversation starters & techniques explored that are immediately applicable" - Aislinn Green - Agile Coach
"If you want to tackle agility at the enterprise level with no BS you got to be in this training" - Rafael Ribeiro - Agile Transformation Lead
"A great learning opportunity you should take if you are trying to help your organisation meet their business goals" - Simon Noone - Agile SME
"A comprehensive, insightful and inspiring masterclass covering enterprise agility" - John Tason - PO/BA
"The training course had excellent content, was thoroughly engaging and has given me new ideas to think about in my organisation. Thank you Simon and Lisa" - Carol Roche - Agile Coach
"A great course focused on realistic approach to effecting change in today's enterprise organisations" - Colin Rogers - Agile Portfolio Manager
"This is a great course for experienced agilists who want more in their locker when trying to address enterprise level problems " - Phil Parker, Agile Programme Leader
"AWA and Simon have deep practical knowledge on how organisations can bring focus to their delivery need in a modern world" – Agile Coach, Andy Murthar
"Unmissable, enriching course! Go for it!" Agile Coach – Amy Safwat
"Simon is a great trainer and well worth tapping into his knowledge and attending this agility masterclass. – Scrum Master" – Azher Butt
"Excellent course! Highly recommend this to anyone interested in building more effective, customer-focused organisations." - Andrew McIntyre - Agile Coach
"Challenging and thought-provoking, this course has provided me a view of the path for my future growth and has furnished me with tools to make it a reality" - Tim Robinson - Agile Coach

"Very useful for those aiming to achieve organisational transformation. Amalgamates the different approaches available in the industry currently." Geetha Ramachandran - Senior Scrum Master
"If you've got agile experience, understand all of the basics well and have struggled with agile bubbles, changing mindsets or understanding why a change in one place worked and it didn't in another. Then this is definitely the course for you.... This training is the top of the jigsaw puzzle that you didn't realise you needed in order to understand the wider picture. " - Sarah Toogood - Scrum Master
"Really enjoyed the course. The content was exactly what I needed at this point in time. Very thought provoking." - Geoff Goddard, Agile Coach
"Eye opening! I'm only just at the start of the journey with Agile Transformation. The course will be the foundation of my success with that" - Martyn Thompson - Delivery Manager


Endorsed by Scrum Alliance
By attending this course you will be eligible to earn up to 15 Category C SEU Points.
WHAT YOU WILL RECEIVE:
Course manual and notebook
Content that underpins AWA Consultancy that will help you understand the why and how organisations change
Improved skills and knowledge that will enable you to mentor and coach others
Skills so that you can work at scale across multiple teams
An understanding of how to influence and help managers, leaders, and other areas outside of delivery teams.
Access to monthly coaching sessions for all Enterprise Agility Masterclass alumni
Access to Slack channel community for all Enterprise Agility Masterclass alumni
Support towards your Enterprise Agile Coaching certification
Tasty breakfast and lunch, and teas/coffees/water
Membership to Adventures with Agile community for organisational change and agile.


RECOMMENDED PRE-READING:
We will be sending out pre-course reading ahead of the class. In the meantime we recommend reading the following articles:




YOUR TRAINER - Simon Powers
Simon Powers is the founder of Adventures with Agile, the global community of practice for agile and organizational change. Simon is a world class facilitator and trainer. Over the last decade Simon has worked in organizations moving towards agile ways of working, his approach has led him to create a series of ICAgile Certified Enterprise Agile Coaching training courses, which have received high praise from both the communities in London and worldwide.
As a coach, he works with the board of directors or senior managers to transform the way that they see themselves, each other, and their organizations. The results are better organizational design, better processes, more engaged staff, and an organization that is customer focused and more successful.
Simon has hosted and trained with some of the world's foremost thought leaders including Craig Larman and Bas Vodde (creators of Large Scale Scrum), Lyssa Adkins (Coaching Agile Teams), Scott Ambler and Mark Lines (Disciplined Agile), Sharon Bowman (Training from the Back of the Room), David Snowden (Cynefin and Sense maker), David Anderson (Kanban), Don Reinertsen (Lean Product Delivery), Michael Sahota (Leadership), Alistair Cockburn (Heart of Agile), and many others. Simon has won awards for the person who has done the most to promote agile globally in 2016, the most popular agile conference speaker in 2016, and was part of the program that won the best implementation of agile in the UK public sector in 2015. He has lectured at university, spoken at conferences all over the world, writes for the AWA blog, and has released multiple white papers.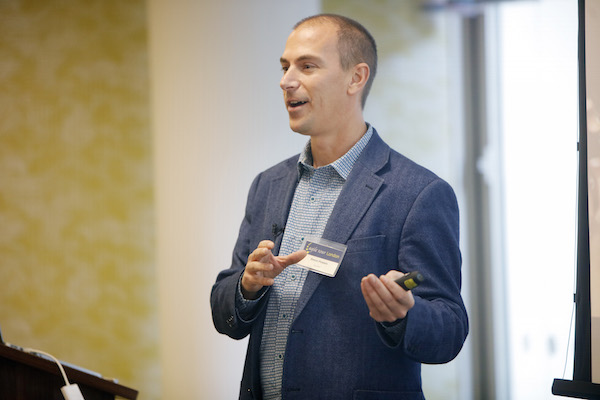 Speak to the training organisers - Adventures with Agile

To speak to the organisers of this course for further details:
Call: 0203 369 1125
Email: training@adventureswithagile.com