Description
"Excellent course! Highly recommend this to anyone interested in building more effective, customer-focused organisations." - Andrew McIntyre - Agile Coach


About the Enterprise Agility Masterclass
Are you working as a coach, change agent or leader in an organisation that's moving to agile ways of working?
Do any of these challenges resonate with you?:
- Finding the right people of influence and engaging them in such a way that effects real change?
- Finding it hard to get changes to stick?
If so then the ICAgile-Accredited Enterprise Agility Masterclass is here to help!


What you will learn:
Agile in Context
Why and how agile works and its place in the wider context of organisational change. You will be able to determine whether agile will work in a given context and the investment it needs.
Create high-levels of trust that is needed for high-performing organisations
Overcome common frustrations and build connections with your colleagues, by learning communication skills that enable equal voice, emotional intelligence, and psychological safety.
Systems thinking and complexity
Learn how organisational structure impacts your desired agile ways of working, why departments outside of IT, e.g. marketing / finance, are having an impact, causing delays and how you can solve this.

Engaging leadership
Gain the communication and listening skills required to connect with people who have the right level of influence. Be engaging for them so that you are able to affect the right changes for improvement.
Executive coaching, mentoring, facilitating Understand how to work with executive teams, how to coach and advise, and understand leadership development. Go into more depth on coaching on the Coaching for Enterprise Agility course.
Lean Waste
Overcome common dysfunctions like handoffs and waste. You will learn how to design a system that supports high-performance, customer focus, and facilitates agility.
Moving from Silo Teams
Learn techniques to help, leadership, management, and teams understand how to move away from silo structures to more dynamic team structures resulting in less delay, fewer dependencies, and better products.

Scaling frameworks
We'll compare and contrast the popular frameworks and assess what would work in a given context and how you can create your own to suit your organisation's needs.
… plus a whole lot more. Continue reading below to see the course's full agenda we will cover during the 3 days.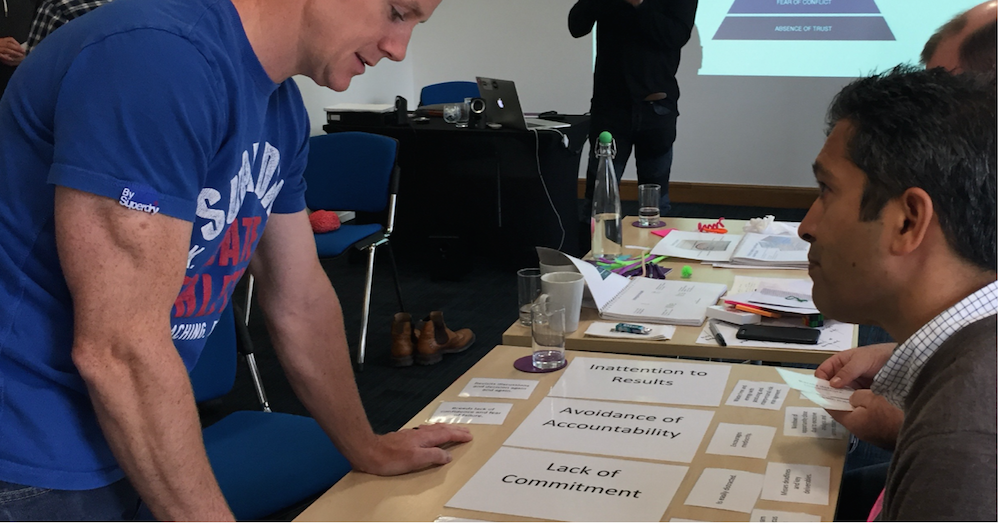 Agenda:
Protocols for Team Emotional Intelligence (TEI)
Who are you? – A look at identity
Complexity and systems thinking – going beyond Cynefin
Organisational culture and structure
Engaging leadership in conversation about culture
Executive coaching, mentoring, facilitating for leadership development
Executive teams
Enterprise Agility
Business agility
Principles and patterns for organisation design
Lean
Process and Process improvement
Agile frameworks for scaling
Measuring performance and governance
Technical craftsmanship
Sustainability in health of an agile enterprise
This course shares learnings based on our experience of running multiple agile adoptions and the work of those who have trained and spoken at AWA events. This class can be taken with the Coaching for Enterprise Agility course to combine Organisational Change Process, Human Change Process, and Organisational Level Coaching, Communication and Education techniques with the structure, process, leadership and cultural perspectives that this class teaches.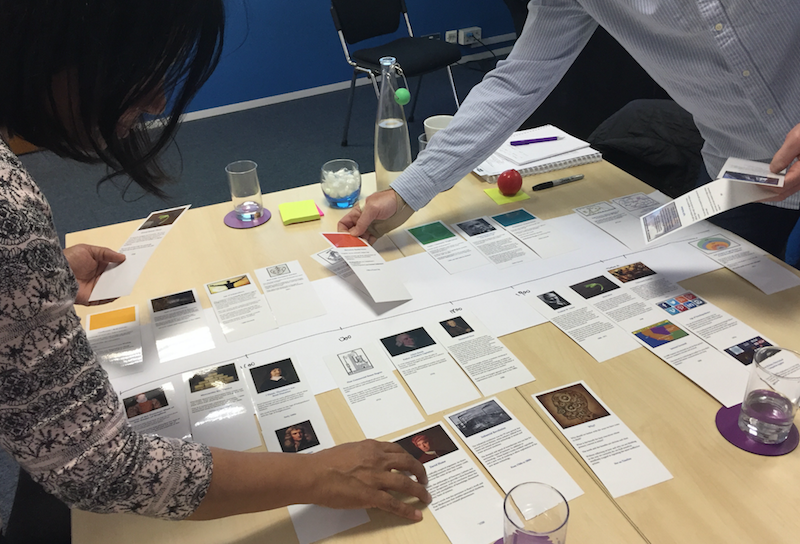 Why This Course?
part of ICAgile's most advanced track, Enterprise Agile Coaching
the UK's only ICAgile Certified Professional-Agility in the Enterprise course
acquire advanced structural, process, cultural and leadership knowledge
help organisations make the changes needed in order for it to be more responsive and more value driven
the course is based on proven and practical techniques, our experience of running agile adoptions and the work of those who have trained and spoken at AWA events
Who Should Attend:
Scrum Masters, Agile Coaches, Agile Consultants, Heads of Transformation, Leadership.
Anyone who wants to succeed as an Agile Coach.
Anyone who wants to get a deep understanding of Agile transformation.


Prerequisites:
You will get more out of this course if you have a basic understanding and experience of team-based coaching such as a Scrum Master role, or you have some management experience across multiple teams but now want to learn about agile at scale.
Accreditation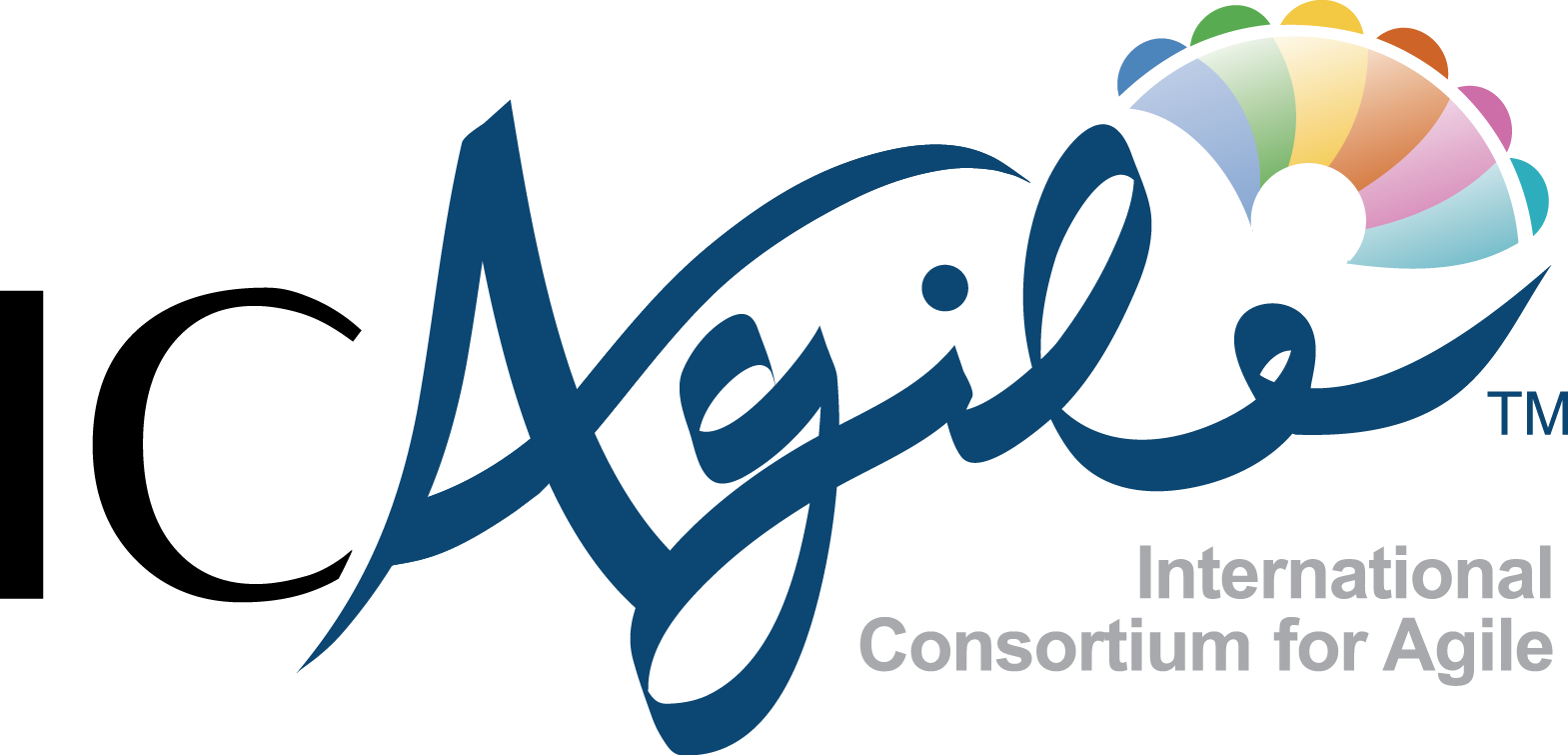 ICAgile Accredited
Enterprise Agility Masterclass is accredited by the International Consortium for Agile (ICAgile) as fulfilling all Learning Objectives in the Agility in the Enterprise track. After successful completion of Enterprise Agility Masterclass, you will be eligible for the ICAgile Certified Professional-Agility in the Enterprise (ICP-ENT) certification. This continuing education certification is a key step toward achieving the ICAgile Certified Expert-Enterprise Agile Coaching (ICE-EC) designation the industry's first competence-based certification for Enterprise Agile Coaching. To be eligible for the ICP-ENT, you must not miss more than 1 hour of class.
Learn more at ICAgile
.

What people say about this class:
"Challenging and thought-provoking, this course has provided me a view of the path for my future growth and has furnished me with tools to make it a reality" - Tim Robinson - Agile Coach

"Very useful for those aiming to achieve organisational transformation. Amalgamates the different approaches available in the industry currently." Geetha Ramachandran - Senior Scrum Master
"If you've got agile experience, understand all of the basics well and have struggled with agile bubbles, changing mindsets or understanding why a change in one place worked and it didn't in another. Then this is definitely the course for you.... This training is the top of the jigsaw puzzle that you didn't realise you needed in order to understand the wider picture. " - Sarah Toogood - Scrum Master
"Really enjoyed the course. The content was exactly what I needed at this point in time. Very thought provoking." - Geoff Goddard, Agile Coach
"Eye opening! I'm only just at the start of the journey with Agile Transformation. The course will be the foundation of my success with that" - Martyn Thompson - Delivery Manager


Endorsed by Scrum Alliance
By attending this course you will be eligible to earn up to 15 Category C SEU Points.
What You Will Receive:
Course manual and notebook
Content that underpins AWA Consultancy that will help you understand the why and how organisations change
Improved skills and knowledge that will enable you to mentor and coach others
Skills so that you can work at scale across multiple teams
An understanding of how to influence and help managers, leaders, and other areas outside of delivery teams.
Access to monthly coaching sessions for all Enterprise Agility Masterclass alumni
Access to Slack channel community for all Enterprise Agility Masterclass alumni
Support towards your Enterprise Agile Coaching certification
Tasty breakfast and lunch, and teas/coffees/water
Membership to Adventures with Agile community for organisational change and agile.


Recommending pre-reading:
We will be sending out pre-course reading ahead of the class. In the meantime we recommend reading the following articles:




Your Trainer
Simon Powers has over 20 years' experience helping very large organisations to thrive in the market and to be better places to work. He works with the board of directors or senior managers to transform the way that they see themselves, each other, and their organisations. The results are better organisational design, better processes, more engaged staff, and an organisation that is customer focused and more successful. He has been using Agile and Lean for the last 14 years, initially within IT, but in the last 5 years across the entire organisation. Simon founded Adventures with Agile (AWA), a global community of practice for organisational change in 2014. He founded the AWA consultancy in 2015, and his experience comes from both his own direct experience and through the consultants that work for Adventures with Agile working across many of AWA's clients.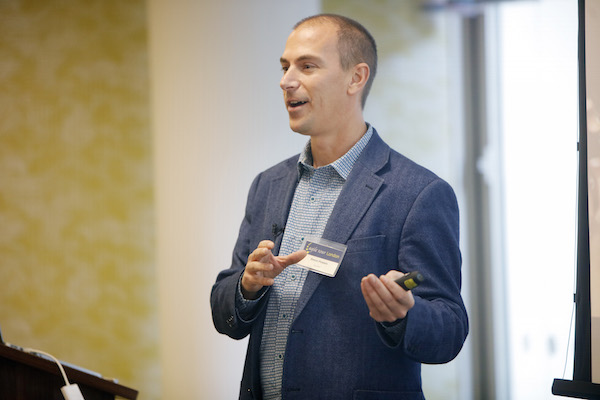 Simon has hosted and trained with some of the world's foremost thought leaders including Craig Larman and Bas Vodde (creators of Large Scale Scrum), Lyssa Adkins (Coaching Agile Teams), Scott Ambler and Mark Lines (Disciplined Agile), Sharon Bowman (Training from the Back of the Room), David Snowden (Cynefin and Sense maker), David Anderson (Kanban), Don Reinertsen (Lean Product Delivery), Michael Sahota (Leadership), Alistair Cockburn (Heart of Agile), and many others. Simon has won awards for the person who has done the most to promote agile globally in 2016, the most popular agile conference speaker in 2016, and was part of the program that won the best implementation of agile in the UK public sector in 2015. He has lectured at university, spoken at conferences all over the world, writes for the AWA blog, and has released multiple whitepapers. He is currently writing a book on Enterprise Agility.
Simon has multiple qualifications in the field of agile, coaching, and lean, and regularly teaches and coaches others in the same.
Certified ICAgile Agility in Enterprise Trainer
ICAgile Certified Professional - Agility in the Enterprise (ICP-ENT)
Sits on the Disciplined Agile Consortium Board
Certified Agile Leader (Scrum Alliance)
Certified Agile Coach (ICAgile)
Certified Trainer from the BACK of the Room
Certified Disciplined Agile Black Belt Practitioner and Trainer
Certified LeSS Practitioner (Large Scale Scrum)
Certified SAFe Program Consultant
Barefoot Professional Coaching Certificate
Winner of the most popular Agile Conference Speaker 2016
Winner of Person Who Has Done Most to Promote Agile Globally 2016
Winner of Best Implementation of the Agile Transformation in Public Sector 2015


Speak to the training organisers - Adventures with Agile

To speak to the organisers of this course for further details:
Call: 0203 369 1125
Email: training@adventureswithagile.com
Organiser of Enterprise Agility Masterclass with Simon Powers | London - November
Trusted Training for Agile-Lean Mastery
Gain the mindset and skills needed to support agile-lean teams and whole organisations be more successful in achieving their goals and lead better working lives. Talk to us today about how our agile training courses and workshops can help you build truly outstanding organisations. See our website to learn more or contact us to discuss your needs today.