Description

Are you a budding entrepreneur?
Do you want to start a business but need some support or advice?
Do just want to talk to someone about how to grow your business?
Do you want to attend development seminars to improve your business skills?
If you answered yes, to any of the questions above, you should come to City of London Corporation's special business event in the historic Guildhall Yard.
City Business Library hosts a FREE business start-up and scale up event in association with NatWest and their Boost Bus.
The event has been organised by the City Business Library and there will be a variety of business support organisations, entrepreneurs and business start-up specialist on the day to help you get started and gain a wealth of advice for your business venture.
Below is a list of some of the companies joining us on the day, please keep checking this page as we will be updating this regularly.
A City Law Firm
Business for London Consortium
City Business Library
Companies House
E-Careers
East London Business Place - Building Legacies
ICAEW - Business Advice Service
NatWest

Nockolds Solicitors

Intellectual Property Office

School for Social Entrepreneurs
Virgin Start-ups
We would be happy to answer your questions and help you as much as we can. We look forward to seeing you on the day!
---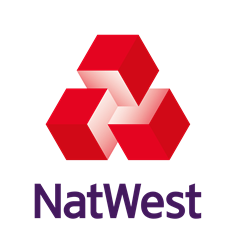 ---
Programme of Talks
We will also be hosting a range of talks on the day. Below is a schedule of whats on. Please ensure you arrive early to get a seat! All talks a free!
10:30-11:15 Protecting and Funding your Intellectual Property
Simon Krystman - Ideas Patch
Jake Shaw - Twelve Ronnies
11:30-12:15 Pitching Masterclass
Chris Kettle - Entrepreneurial Development Manager at NatWest

12:30-13:30 Entrepreneur Panel
Come and talk to our expert entrepreneurs where they will answer your questions about starting or growing your business.

14:30-16:30 Investing in the Technology of the future
A City Law Firm, will showcase some of the most exciting technology coming to the market be it AI or VR, Fintech or fashion tech. There will also be a comprehensive panel with expertise in:
- Tech funding
- Crowdfunding
- Equity investment
- Fintech
- Law and IP focused technology