Have you ever wondered about the exciting innovations coming out of the UK's higher education sector?
About this Event
Don't miss this opportunity to hear from academic innovators who have been awarded RSE Enterprise Fellowships.
In just 3-minute presentations, our Enterprise Fellows will cover the highlights of their entrepreneurial journey to date, giving us an exclusive insight into their experiences and achievements.
There will be time to ask the entrepreneurs questions through a live Q&A session chaired by Dr John Nicholls FRSE and Enterprise Fellow alumni.
Please register by NOON Tuesday 23 March 2021 to secure your place!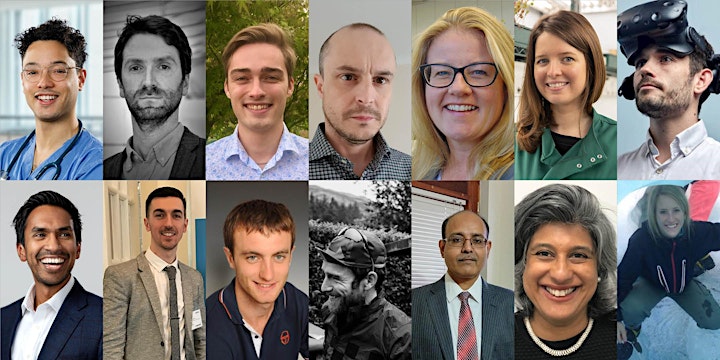 Presenters
Two cohorts of Enterprise Fellows will present at this event; those who are halfway through their Fellowships and, those who have just completed theirs.
6 months through Enterprise Fellowship
Ashton Barnett-Vanes, Javelin Health Ltd
Tim Eyes, Manchester Biofactory
Hamish Geddes, Lenz Ltd
Richard Gray, Lomond Instruments
Carole Tucker, Cardiff Filter Technology
Marine Valton, BIO-F Solutions Ltd
12 months through Enterprise Fellowship
Simon Bennie, Dynamerse
Faisal Ghani, SolarisKit
Jack Kennefick, Tagomics
Alexander McVey, ŌGI Bio Ltd
Steven Owen, Huli Ltd
Sunil Sharma, XGenix
24 months through Enterprise Fellowship (part-time)
Shireen Anne Davies, SOLASTA Bio
Georgina Hazell*, U-RHYTHM
*Georgina Hazell is currently on maternity leave and will be unable to join us for this event
Chair, Dr John Nicholls FRSE
John is a serial technology entrepreneur and experienced CEO who is passionate about using science and technology to make a difference in the world. He has founded and built several science-based companies with novel products and services in diverse markets including photonics, quantum technologies, AR/VR, semiconductors, space, medical imaging (PET), translational medicine and social media. Accumulated product revenues in the businesses he has built are >£300m. John originally gained a PhD in Physics at Strathclyde University before studying and working in the US, returning to found Photonic Materials in 1999, (acquired by Saint Gobain and Schlumberger in 2005). Photonic Materials was started as part of an RSE/SE Enterprise Fellowship. John subsequently led the process to exit Scoopt (social media business) to Getty Images before becoming the start-up CEO in a £50m translational medicine venture. John has been the Chief Commercial Officer at M Squared Lasers since 2011, initially securing investment to grow the business and then developing and leading the commercial team as revenue has increased from £3m to c£20m across multiple deep tech apps, including quantum technologies. John is a Fellow of the RSE and served two terms on the SSAC.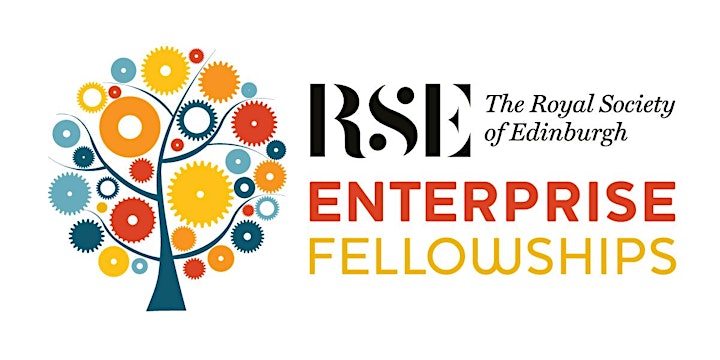 About RSE Enterprise Fellowship
The RSE Enterprise Fellowship is a leading, UK-wide business development and training programme that enables researchers and innovators to develop into world-class entrepreneurs.
Do you have an innovative science-or-tech-based business idea, but need help accelerating your project? Secure an equity-free support package of funding and training support worth up to £100,000!
RSE Enterprise Fellowships are offered twice a year to talented innovators across the UK. The next call for applications is due to open in March 2021.
www.rse.org.uk/awards/enterprise-fellowships
Generously supported by