Description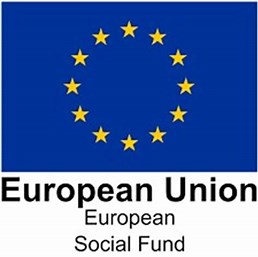 Save the date!
Enterprise M3 has allocated a provisional launch date for the release of 3 new ESF specification calls.
The provisional launch date is Tuesday 30th July and will take place from 10am to 2pm at Rushmoor Borough Council in Farnborough.
Registration will be from 9.30am.
The calls specifications to be launched are:
Social Inclusion

- aimed at addressing multiple challenges faced by people with barriers to employability in order to help them move closer into the labour market. Ca £1.31m ESF

Virtual Reality & Online Learning

– strengthening vocational education and training systems, in particular utilising online learning and virtual reality to meet the needs of local employers. Ca £2.1m ESF

Apprenticeship Skills Hub and Skills Support Hub

- supporting the development of a specialist apprenticeship hub and general skills support hub to help businesses navigate the fast paced skills system. Ca £1.37m ESF
Please note that this is a provisional date - it is subject to final sign off from the managing authority and to the calls going live in July.
If you are Interested in more than one specification, we suggest you register more than one colleague as there will be roundtable discussions for each of the 3 specifications.
Please note that all of these specifications will require 50% match funding. The managing agent invites applications for minimum values against each call. These minimum values will be confirmed shortly but will not be for less than £150,000.
The event will be a great opportunity to network and meet other interested partners.
A free lunch will be provided.
To register your interest, please follow the Eventbrite link.
Further details will be sent out to interested partners as soon as they are available.
Please advise us if you have any food specific dietary requirements.