Description

ENTERPRISE ROCKS! Saturday 20th July
10am - 5pm
YOUNG BRITAIN PRESENTS
#MadebyYoungBritain
This is the first ever Pop Up Market & Concert staged in the UK; a 'Portobello-Style' Marketplace alongside the UK launch of #DeskConcerts. An event not to be missed! On Saturday July 20th at the UK's premier Enterprise Hub this summer business festival will feature live music from up and coming young musicians and & enterprise showcases & sales stands manned by young entrepreneurs who have recently started their own ventures. Everything here from wacky websites & divine fashion designs to motorbike adornments & fold up flower vases! You will find Taste Telford & WhaleAle in our PopUp Diner and you can meet young entrepreneurs & musicians and find out how they made their work/life dreams a reality. Come along and see our new Air Hubs; created and designed by one of our own Young Britain members. We have a 'mentalist' magician, business hamper raffle, competition, cash prize for the best sales stand of the day, great coffee, fabulous food and will be surrounded by Young British Talent all day..
A recent 'addition' to the day is THE BUSINESS QUARTER - an array of fabulous business services available to us all in Shropshire.
The #MadebyYoungBritain Marketplace will be officially opened at 11am by the Deputy Mayor & Mayoress of Telford
The 'PopUp' concept has been inspired by the great work of our friends at Start Up Britain and helped to 'rock along' by the original http://www.enterpriserockers.co.uk Tina and Tony who we hope will be down in Shropshire with us for the Christmas Global event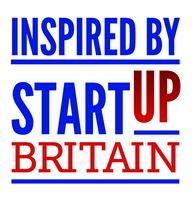 POP UP CONCERT
#DESKCONCERTS
Blues Boy Dan, Luke Day, Lucy & Scott all uber-talented musicians from our local area & the launch of the first #DeskConcerts in the UK by Shropshire-based Entertainment Industry Services www.daverea.co.uk
POP UP DINER
Local Food TASTE meet Martin Pryce from Telford
Real Ale from brothers Ed and Tom from Whale Ale
POP UP MARKET
Crystal Artistry BLING MY THING meet Angie from Ellesmere
Extreme Photography meet Matt from MATT BLACK Shrewsbury
PinUp Photography MAGIC MOMENTS meet Tori from Telford
BizFlipz Animation & Illustration TS STUDIOS meet Toni from Horsehay
Homeware & divine accessories from MARC and his e-commerce empire in Wellington
Fashion Design PRECIOUS MATERNITY meet Constance from Telford
ClickGoClean meet our own QUEEN OF CLEAN: Katie from Broseley
Designers & Manufacturers STREETFIGHT MUTANT you just have to meet our Amazing Dan
Workplace Interiors INITIAL DESIGNS meet Alex our own new design guru for the Hubs
Artists UNITED ARTSPACE with Michelle from Coalport
Car Valet Companies WOW! the first WOW! man Ryan will be here with his Valet Business
Air Hubs by THE STABLE BUILD COMPANY meet Maksym founder of the company and creator of our new 'workspace'
...and more.....
IN THE HUB
Mobile Bar & Catering DOUBLE VISION meet JESS & her brilliant team at the wine, beer, & sweet delight counter#
There will be START UP DAY masterclasses running all day helping young people set up their businesses and start trading their own self employed ventures. WRITING PRESS RELEASE WORKSHOP by J&PR START UP LOANS DESK to organise a business plan and application. YOUNG BRITAIN Start Up Goody Bags for YOUNG BRITAIN MEMBERS to take away containing everything the young entrepreneur needs to start and grow a business. The University of Wolverhampton Technology Team are here with us filming and live streaming the event to people who just could not get here...
Twitter Hashtag #MadeByYoungBritain
CALLING APPRENTICE ENTREPRENEURS
Adam Corbally; the winner of 'People's Choice Apprentice' will be launching the market and presenting
A Business Masterclass
Featuring The Top 10 most frequently asked start up questions (but you were too afraid to ask)
Speed Pitching.
THE START UP LOAN DESK
Need finance to get your young business started?
START UP LOAN INCUBATOR SESSION RUNNING ALL DAY PREPARING BUSINESS PLANS AND PROVIDING ONE TO ONE MENTOR ADVICE

Applications for StartUp Loans between £500 & £9,500 taken at this event, y

our idea will be tested & supported - t

emplate business plans provided and m

entors on hand to help you start and scale your business
We are working with the government and Chairman James Caan and have access to a national fund of over £100 million to help kick-start our local new businesses and support a new generation of entrepreneurs, aged 18-30.
A loan on low interest and long repayment terms with benefits that are built around you:
Low cost unsecured loans

Quality business mentoring

Exclusive business products from our global partners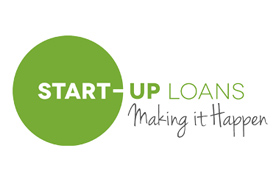 ENTERPRISE WILL be really rocking here today
A sunny Saturday in Shropshire....feel the excitement of young start up businesses and hear the amazing music being produced in the shadow of these hills. There is no ticket charge but registration is vital as we need to manage numbers of visitors - there is a maximum number of tickets available and entry TO THE SITE is strictly by ticket only