Are you looking to start or grow your own business? Thinking about self-employment and becoming a sole trader or freelancer?
About this event
About:
Free training and support is available across North and East Bristol for new and existing businesses, as well as those thinking about turning their passion or hobby into a business.
Join us at at Greenway Centre, Southmead Development Trust for our launch event to speak to expert Business Advisors about your needs, learn about the resources available and hear from small businesses who address the opportunities and challenges within running an enterprise. Follow up events will be announced in your local area followig this launch event.
10:30: Tea and coffee
11:00: Welcome and overview of the support available
12:00: Networking lunch with fellow business owners and speak to business advisors
Refreshments and lunch will be provided for the duration of the event.
Who can attend:
Anyone who lives or owns/is setting up a business in North Bristol are welcome to join us. Whilst we're hosting this specific event in Southmead, it's open to everyone in the surrounding area who are looking for free business support.
Additional information:
North and East Bristol Enterprise Support is fully funded by Bristol City Council and the West of England Combined Authority, delivering a range of workshops and e-learning on marketing, social media, writing your business plan, finance, branding, strategy and much more.
For more information on the programme or event and to register your interest, contact nebes@ytko.com, call 0800 917 9324 or visit www.bit.ly/NEBESinfo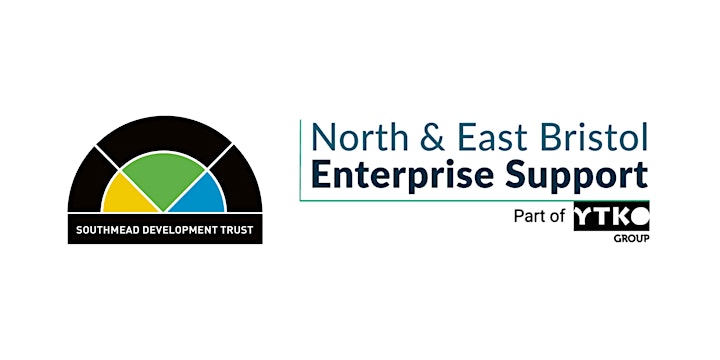 Organiser of Enterprise Support: North Bristol
Our North and East Bristol Enterprise Support service (NEBS), funded by Bristol City Council (BCC) and the West of England Combined Authority (WECA) is part of Universal Business Support. The exciting programme will be available until March 2023. The project will offer support for pre-start up, new and existing social enterprises as well as private businesses in a range of sectors through the Outset programme.
At Outset, we know how inspiring the idea of working for yourself can be, but also that managing your own business can sometimes be daunting – that's why we're here! We've helped thousands of people just like you across the UK to make their dreams come true, by giving them the confidence, knowledge and skills to create thriving and successful businesses.