About this Event
Speaker: Dr Darrin M Disley OBE (CEO Mogrify Ltd, Entrepreneur, Angel Investor and Enterprise Champion)
Chair: Dr Hitesh Sanganee (Senior Director and Head of Emerging Innovations, AstraZeneca)
A disruptive innovation is one that either changes the purchasing behaviours or experience within an existing market or creates a new market by identification of an unmet need that could drive wide-spread change at a domestic, environmental, industrial or societal level. The advance of technology, connectivity, data, innovation culture and the need for adaptive business practices is driving scalable disruption today. Is it technology that drives disruption (e.g. customisation of product to optimise sell-side sales) or customer behaviour (e.g. desire for a unique buy-side experience)? What strategies do companies need to employ to ensure they fulfil unmet current needs of consumers and adapt quickly to emerging threats and opportunities as markets change? How do they know when to disrupt their own innovation and markets? What are the risks and what happens if they fail to innovate and disrupt? A leading entrepreneur and investor discusses his experiences at the helm of leading tech and biotech businesses.
Registration: 18:00 - 1825
Panel talk: 18:30 - 20:00
Networking: 20:00 - 21:00
The talks are open to everyone but prior registration is essential. There is limited seating capacity (80 places).
Enterprise Tuesday is a popular series for local entrepreneurs, we strongly recommend registering early to ensure you get a seat. There are only 80 places for each talk. Unfilled seats at 6:25 pm will be released to people on the waiting list.
If you are unable to attend this session after you have registered, we ask that you to cancel your seat as soon as possible to free it up for someone else.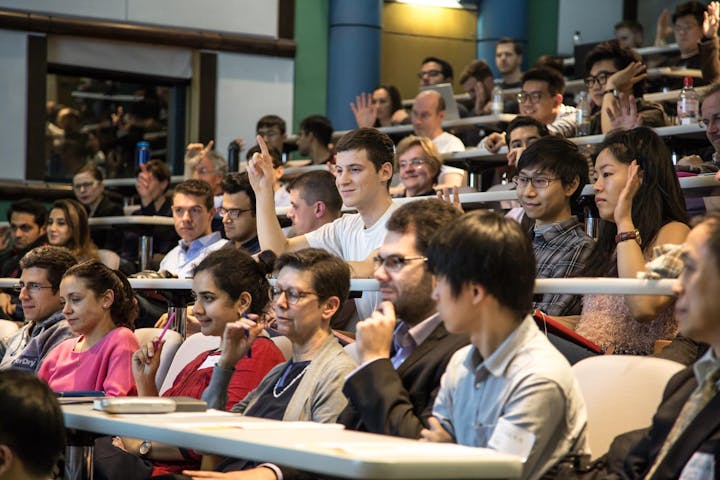 We may also contact you with general marketing communications if you indicate below that you are happy to hear from us. You can change your mind at any time by unsubscribing via the link at the bottom of every marketing email you receive, or by withdrawing your consent for the School to contact you via the form at www.jbs.cam.ac.uk/forms/withdrawing-consent.
Read more about how we handle your personal information and your rights under data protection legislation at www.jbs.cam.ac.uk/forms/dp/general.