ENTERPRISE TUESDAY Mindsets and Motivations of Entrepreneurs
About this Event
What does it take to be an entrepreneur?
Guest panellists: Fiona James (Founder, Walero), Mari Williams (Founder, The Mind Architect), Dr Ward Hills (CEO and Co-Founder, Cambridge Space Technologies)
Chair: Florian Schuster (Elpis Biomed)
In this session, we talk with entrepreneurs and leaders about why they chose their entrepreneurial path, how their beliefs and values influence their journey and what insights enable them to be successful. What continues to drive them? How have their personal beliefs influenced the business? Have their motivations changed as their business developed?
Registration: 18:00 - 1825
Panel talk: 18:30 - 20:00
Networking: 20:00 - 21:00
The talks are open to everyone but prior registration is essential. There is limited seating capacity (80 places).
Enterprise Tuesday is a popular series for local entrepreneurs, we strongly recommend registering early to ensure you get a seat. There are only 80 places for each talk. Unfilled seats at 6:25 pm will be released to people on the waiting list.
If you are unable to attend this session after you have registered, we ask that you to cancel your seat as soon as possible to free it up for someone else.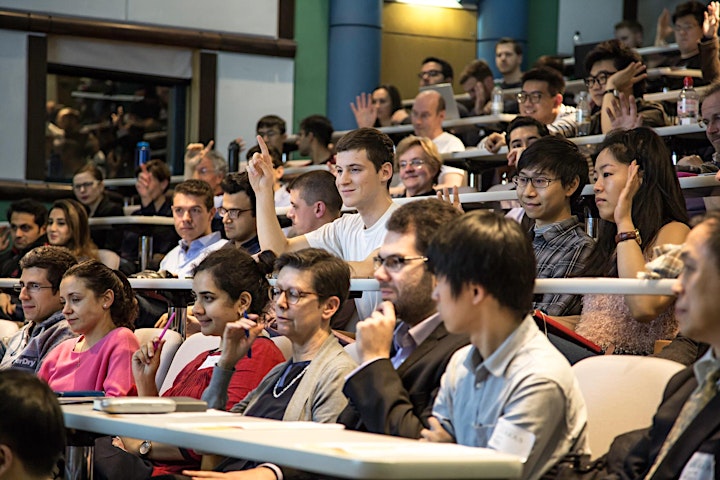 We may also contact you with general marketing communications if you indicate below that you are happy to hear from us. You can change your mind at any time by unsubscribing via the link at the bottom of every marketing email you receive, or by withdrawing your consent for the School to contact you via the form at www.jbs.cam.ac.uk/forms/withdrawing-consent.
Read more about how we handle your personal information and your rights under data protection legislation at www.jbs.cam.ac.uk/forms/dp/general.