Description
On the 20 th June 2017 the University of Buckingham will host our first "Enterprising Futures" Conference. This one day event will bring together leaders in enterprise education and entrepreneurs from across the country to collectively discuss and promote to the teaching community the importance of enterprise education.
Hosted by one of the UK's leading enterprise universities, the day will present the courses available to enterprising students in Further and Higher Education, as well in the real world. Discussions will include the importance of developing enterprise skills at a young age and how this can be done at all levels in the education system.
The event will be divided into three streams: Further Education, Higher Education and the Real World. Bringing in experts and examples from all three fields to present the options available in their sector, impartially and without bias, supported by examples of how their approaches have impacted on students.
In the second half of the day the approach will switch towards collaboration and discussions on how the enterprise community can build and develop together, as well as what we can do to help each other.
Speakers
Lord Young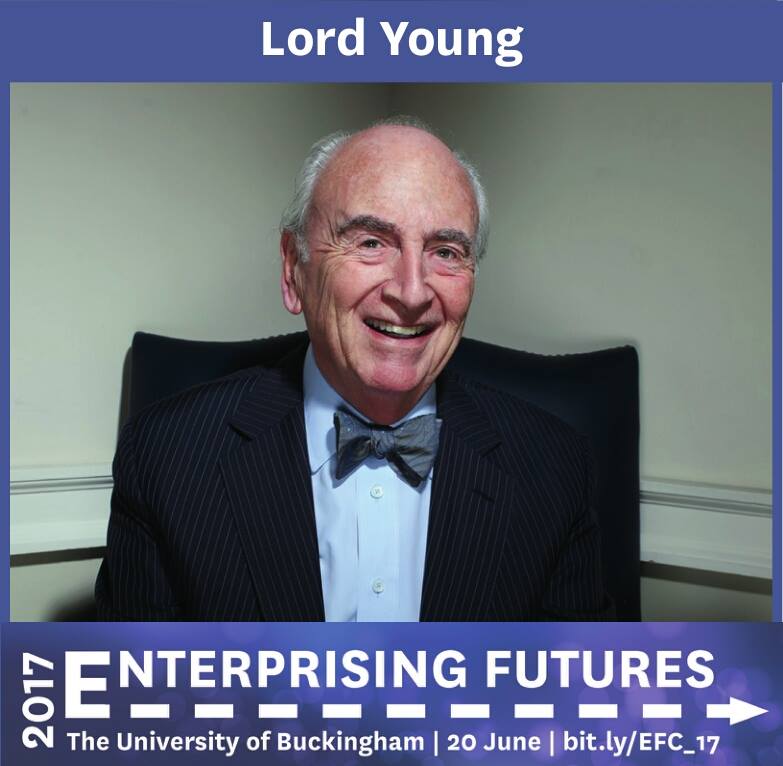 Follow Lord Young on Twitter @TheLordYoung
Andy Penaluna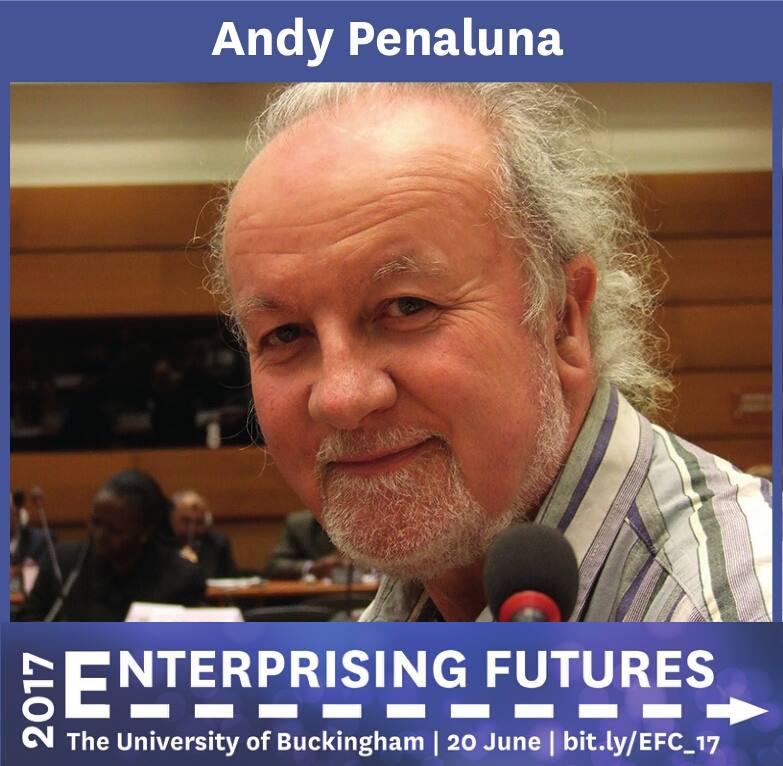 Andy is an expert on enterprise education at the United Nations in Geneva and the European Commission. He also led the development of teacher training for 8 countries in South East Europe and has worked on developing entrepreneurial schools and colleges / HE level creativity at the OECD in Paris.
In 2014 the Enterprise Sector Skills body 'SFEDI' honoured Andy in the House of Lords, and in 2015 he received the Queens Award for Enterprise Promotion at Buckingham Palace. In 2016 he was named as one of the UK's top 'Maserati 100' entrepreneurs alongside Lord Young.
Follow Andy on Twitter @AndyPena
Anthony Seldon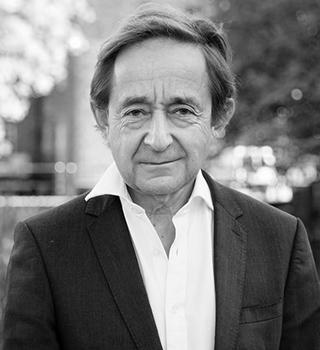 Sir Anthony Seldon is a political historian and commentator on British political leadership as well as on education and contemporary Britain. He is also Vice-Chancellor of the University of Buckingham.
He was previously the 13th Master of Wellington College, one of the country's most famous and historic independent schools. He was co-founder and first Director of the Institute of Contemporary British History. He is also author or editor of some 40+ books.
Follow Anthony on Twitter @AnthonySeldon
Sarah Underwood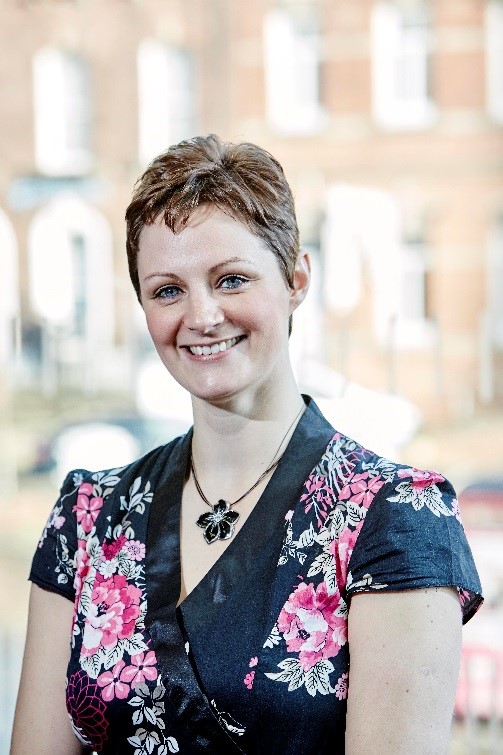 Director and Associate Professor of Enterprise for the Centre for Enterprise and Entrepreneurship Studies
Since joining the University of Leeds, Sarah has developed a range of enterprise-related modules and activities for all undergraduates and more specifically for medical and healthcare students. She has established the new discipline of social enterprise at the university and launched many new elective modules as well as an MSc in Enterprise. Sarah has also developed and implemented a number of teaching innovations within the Leeds curriculum, including the Year in Enterprise and the Social Enterprise Zone. Sarah became a Fellow of the Higher Education Academy in 2010 and in 2013 she was elected to the board of Enterprise Educators UK and in 2016 became Vice-Chair. Sarah was awarded a full University Student Education Fellowship in 2013 and a National Teaching Fellow in 2016 in recognition of her scholarly work.
Sarah is now an Associate Professor of Enterprise and the Director of the Centre for Enterprise & Entrepreneurship Studies. She is also the University of Leeds Programme Director for Goldman Sachs 10,000 Small Businesses; working with high-growth SME owners across the UK. In 2015/16, Sarah's innovations in developing enterprise activities for students contributed to Leeds University's recognition with the 'Duke of York Award for University Entrepreneurship' and the Times Higher Education 'Entrepreneurial University of the Year' award. This follows the 2014 Small Business Charter Gold award.
Follow Sarah on Twitter @LEC_SU and follow Enteprise Educators UK @EEUK
Adrian Lyons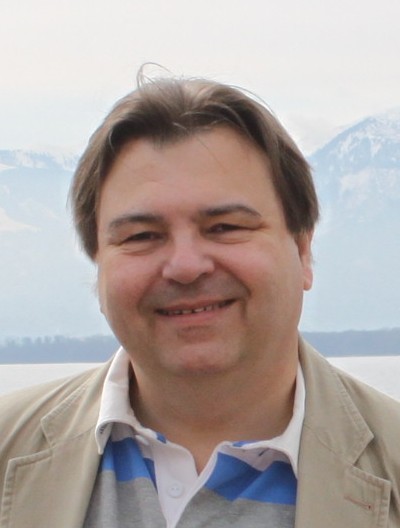 Adrian Lyons has been one of Her Majesty's Inspectors since September 2005. He is Ofsted's national lead for economics, business and enterprise. Last year he led Ofsted's national thematic survey on enterprise in secondary schools, 'Getting Ready for Work' (published November 2016). Prior to this, he contributed to Lord Young's review of enterprise, has produced good practice case studies of enterprise in primary and secondary schools and has led many inspections of enterprise in schools.
He has mentored new HMI and leads the inspections of primary schools, secondary schools and initial teacher education. He has significant experience and expertise in monitoring schools causing concern. His previous employment has including school teaching and leadership, work as a senior lecturer in a university department of education and freelance work as an Ofsted inspector, a Department for Education trainer and a trainer and assessor for beginning teachers.
Follow the National Lead for economics, business and enterprise on Twitter https://twitter.com/HmiLyons
More information coming soon, to keep up to date with the conference follow @UoB_Enterprise on Twitter