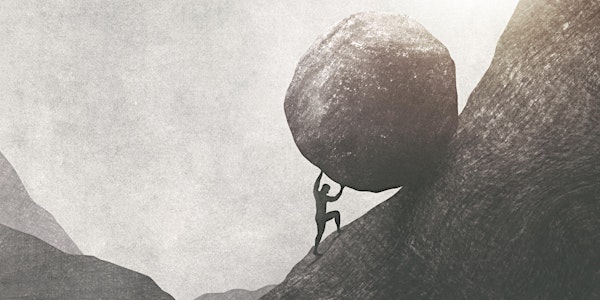 Anger Awareness Week Emotional Resilience Special Workshop
Información sobre el evento
This year Anger Awareness Week focuses on the topic of emotional resilience.
Acerca de este evento
BAAM's 21st annual Anger Awareness Week takes place from 1-7 December 2021.
This year Anger Awareness Week focuses on the topic of emotional resilience – staying calm and courageous when faced with challenging life developments.
The Covid-19 pandemic, financial turmoil, and fast-paced social change have placed many of us under one or another form of stress recently.
Developing emotional resilience to deal with difficult life events is a skill that's always been a part of BAAM's our anger management courses – and now, more than ever.
Join Mike and guests for a free emotional resilience workshop live on Zoom at 4pm on Saturday 4 December.
Organizador de Anger Awareness Week Emotional Resilience Special Workshop
About Mike Fisher - Founder and Director
Mike Fisher, the 'brains behind BAAM' has worked with over 16,000 people since 1996, trained 200 students to a Diploma standard and has over 27 years of experience in the field of human potential and personal growth.
Mike is known as the leading guru and expert in the field of anger management in the UK and has contributed to hundreds of radio interviews, magazine and newspaper articles and many television documentaries including 'NASTY BOSSES' BBC3, 'THE ANGRIEST MEN IN BRITAIN' 2002 - ITV1 Landmark Films, 'ANGRY BRITAIN' 2004 - Landmark Films, 'LOSING IT' BBC3, 'VIOLENT FATHERS with Kilroy Silk' BBC3, 'BEAT IT: ANGRY WITH MY FATHER' 2006 Landmark Films.
Mike´s book 'Beating Anger' published in 2005 has sold well over 65,000 copies and his new book 'Mindfulness and the Art of Managing Anger' was published by Leaping Hare Press in June 2012.
Originally trained in humanistic counselling, psychotherapy and group facilitation Mike brings his own unique blend of different models, theories and practical applications to this challenging and specialised field of anger management. His wealth of knowledge and experience gives clients the added benefit of his expertise and he makes integrating the work fun, enjoyable and exciting.