Description
Entrepreneur Summit 2019
Most businesses are after one of two things; reaching millions of people or reaching millions of pounds. Sunny Bird PR's 'Reaching Millions' brand has joined forces with the #1 Podcaster and supporter of entrepreneurs, Alex Chisnall, and his brand 'Screw it, Just do it' to help businesses do just that, reach their millions.
With an all-star line up from across the business sectors, this one day event coming to Bournemouth, Dorset this October is set to be the biggest Entrepreneur Event on the South Coast!
Hosted by Bournemouth's Hilton Hotel, the event will host eight speakers all hand-picked and invited to share their stories of how they reached their goals. From a diverse range of sectors, the speakers are sure to resonate with everyone. The full line-up will be released over the coming weeks, for now we are very excited to announce the following:
Piers Linney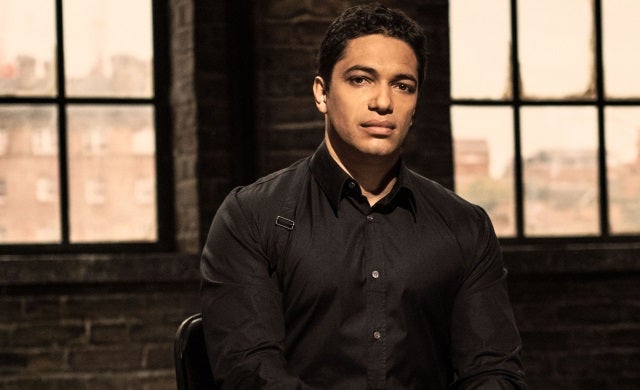 Having been the CEO of a corporate finance business raising funds for technology start-ups and SMEs, Piers has a broad knowledge of the challenges they face. Piers has been recognised as one of the top 100 most influential Black Britons and won the inaugural Entrepreneur of the Year award at the EY sponsored Black British Business Awards. Piers is a non-executive director of British Business Bank, the UK government-owned development bank that has facilitated £10bn of funding to unlock capital for small and medium-sized businesses, including StartUp Loans.
Camilla Ainsworth
Camilla Ainsworth was the youngest finalist in the history of the BBC Apprentice series. A former law student, Camilla was just 22 when she appeared on 2018's The Apprentice, narrowly missing out in the final. Whilst Lord Sugar didn't choose her, the CEO of Holland & Barrett was suitably impressed with her vegan Nut milk Mylkplus and she went ahead to launch the dairy alternative into 645 of their stores where in continues to sell out. Alongside being stocked in several retail outlets, M+LKPLUS was the first dairy free product to be made available to patients, visitors and staff at NHS hospitals throughout the UK. Camilla was recently listed in the 'Top 10 women to watch list' of 2019 in the drinks industry and has huge plans for the business this year including new products and more retail listings. Camilla is a huge advocate for women in business and has conducted workshops to facilitate start ups. She'll therefore be a great addition to the line-up for Entrepreneur Summit 2019
Rowena is one of the six founders of Lush, a cosmetics company with an environmental conscious. Rowena first joined the manufacturing company founded by Mark Constantine and Liz Weir, who made product for Anita Roddick's The Body Shop. When the relationship with The Body Shop ended, the partners developed a mail order company, Cosmetics-To-Go. And when that failed, the six Lush founders put all their money into a new venture which 25 years later is the multi-national cosmetics company millions of people love. For the year to June 30, 2017 the Poole-headquartered company which now has 932 outlets, including 458 group outlets worldwide, recorded brand turnover of £995m.

Alan & Juliet Barratt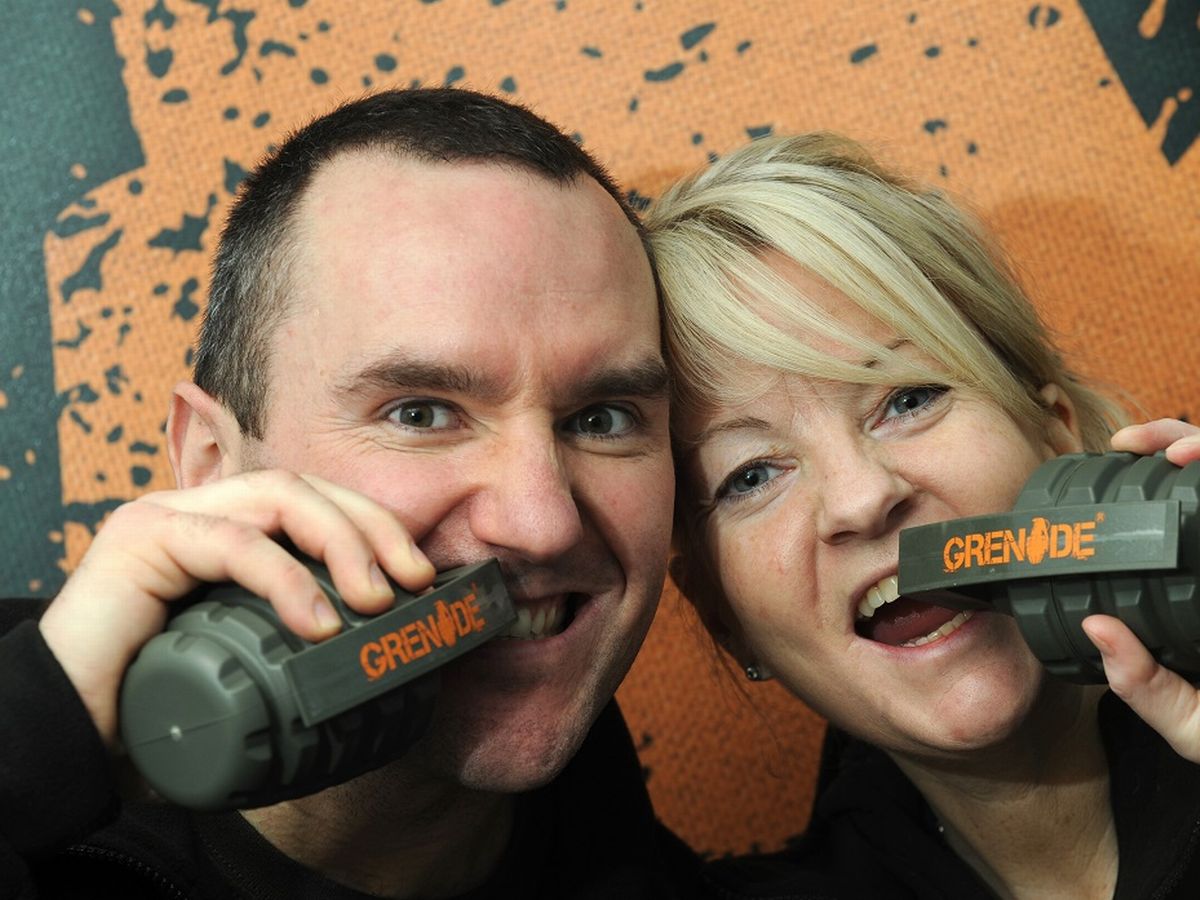 Following a shared passion for health and fitness, husband and wife Alan (CEO) and Juliet Barratt (former CMO), founded sports nutrition start-up, Grenade, during the recession. After launching in 2010 with just £27 in the business bank, Grenade was sold for £72m to Lion Capital last year and since then has continued to grow strongly. It now has over 60 staff, and retails in more than 80 countries around the world. Grenade is now the market-leading sports performance and active nutrition brand, incorporating a wide range of innovative, high-protein and low-sugar products. Grenade has been named as one of the UK's fastest growing companies and was featured in The Sunday Times' Fast Track Top 100 in 2014, 2015, 2016 2017 and 2018. It was also included in the Tesco incubator programme in 2018 (alumni include Graze and Deliciously Ella). Alan and Juliet Barratt were named NatWest's GBEA winners for 2018 and. EY Entrepreneur Of The Year™ 2019 Midlands & South West Winners.
Cemal Ezel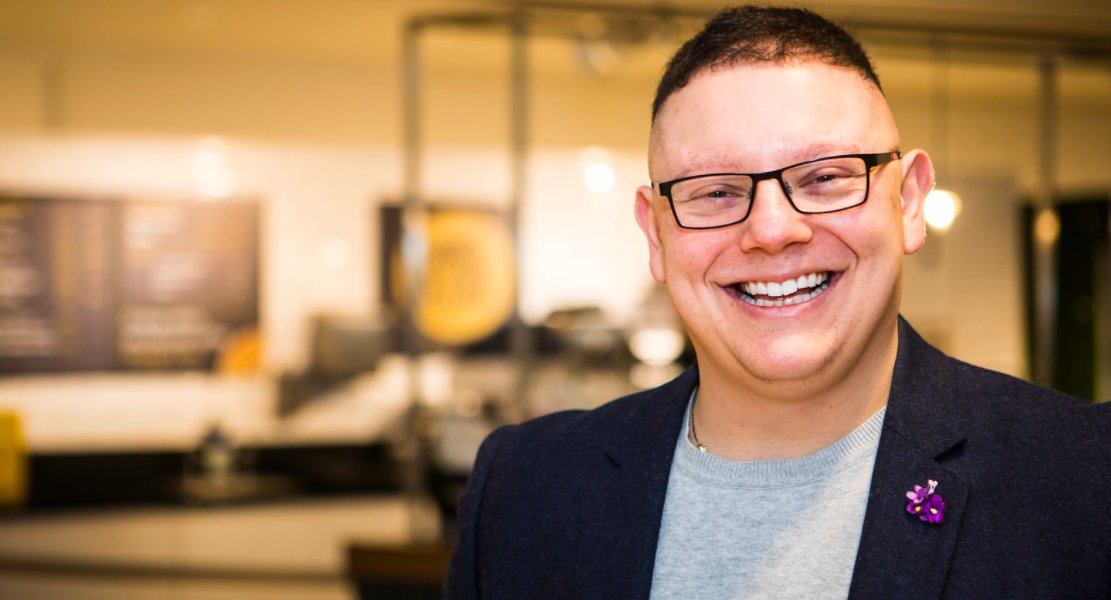 Cemal Ezel is the Founder of Change Please CIC and Old Spike Roastery. Change Please is a social enterprise which trains people who are homeless to be baristas, paying each person the London Living Wage, providing housing to people who are homeless within 10 days of them starting employment and then supporting them into onward jobs. Change Please was listed by Marketing Week as one of the 100 Most Disruptive brands for 2017 and Cemal won UK Social Entrepreneur of the Year for 2017. Change Please also represented the UK in World Social Enterprise Finals (Chivas Venture) against 29 other countries and won the Global finals in Amsterdam 2018. Listed by Bloomberg as the World's most promising startup. Change Please was also Sir Richard Branson's Start Up of 2018, listed in The Sunday Times. Change Please is now expanding its operations into the US and Australian markets. Change Please also provides the coffee for all Virgin Trains nationwide and also now every Virgin Atlantic plane and lounge globally with 100% of the profits going to reduce homelessness.
Timothy Armoo

Timothy Armoo is the 24-year-old founder and CEO Fanbytes - a gen Z focused platform helping brands like McDonalds, Apple Music and the UK Government engage with Gen Z audiences on Snapchat, Tiktok and Instagram. Tim launched the business in 2017 raising funding from strategic investors including the founders of Boohoo, PLT as well as CEOs of Dentsu Aegis and the Internet Advertising Bureau. Using the theme of "Advertainment" which fuses advertising with entertainment, Fanbytes has been dubbed by Business Insider as "owning the mind of Gen Z". Fanbytes is Tim's 3rd company, having started one at 14 and one at 17 which he sold 10 months later.
WHERE:
Hilton Hotel, Terrace Rd, Bournemouth, Dorset BH2 5EL
WHEN:
Thursday 17th October, 10am - 4pm
TICKETS:
£185
WHAT:
Full day of six inspirational figure heads from different sectors

A three course lunch included at The Hilton Hotel

Tea & coffee on arrival and in the afternoon

Exclusive goody bags

Official and unofficial after parties

Free parking