Sales Have Ended
Ticket sales have ended
Thank you for booking to join us in Brighton - we can't wait to welcome you on the day!
Sales Have Ended
Ticket sales have ended
Thank you for booking to join us in Brighton - we can't wait to welcome you on the day!
Description
Entrepreneurial Leaders Live 2018 - The Big Breakthrough

Are you a small business owner or entrepreneur struggling to stand out in a crowded market?
Do you want to know how to attract the most ideal customers and clients to you and win more business?
Would you like to learn how to become the go-to expert in your field?
Come to Entrepreneurial Leaders Live and you will discover the power of personal stories and how you can use them to stand out, get recognised and win more business.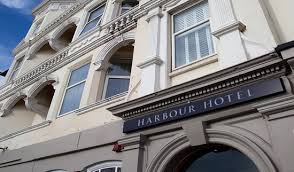 EL LIVE 2018 | Day 1 | Thursday 28th June | The Big Breakthrough | 09.30-16.30

The theme of the inaugural event is 'The Big Breakthrough.' We invite you on a transformative journey to experience how your personal stories can enable you to stand out as a leader in entrepreneurship.
Be inspired - by top keynote speakers who have used their own stories to make a big impact
Learn how to - tap the power of your own breakthroughs to become the go to person in your niche
Transform - your thinking by uncovering what makes your story unique
Connect - with like minded people in a high energy, tranformative environment
Indulge - in the time and space to think deeply and clearly, so you know exactly what to do to set yourself apart from the rest
Take action - by using your stories to power your profit
Your day 1 ticket includes:
All refreshments and snacks, a buffet lunch and bucket loads of inspiration, learning and connection with top keynote speakers, emerging leaders and fellow entrepreneurs.
Please see below for the full speaker line up.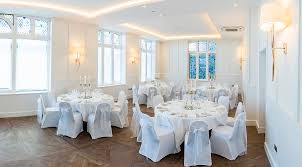 EL LIVE 2018 | Day 2 | Friday 29th June | Breakthrough to Bottom Line

We welcome you to also join us for day 2. Your 2-day pass includes all the transformation of day 1 (including all your refreshments and lunch) PLUS the Breakthrough to Bottom Line workshop on the morning of day 2 and access to The HarbourSPA in the afternoon. Day 2 will provide a more intimate environment to put your breakthroughs into action.
You will learn
1. How to apply high impact storytelling techniques to your day to day marketing
2. How to create your stand out profit plan for the year ahead
3. How to use the power of PR (on a tiny budget) to get recognised in the wider media
After a delicious lunch you will have the rest of the day to digest all you have learnt by chilling in Harbour SPA and all its amenities, as well as very special rates on any treatments. A truly magical space and the perfect way to end your conference experience!
If you'd like to stay at The Harbour there is a special room rate available - just call the hotel and mention the event.

There will also be a social at the end of day 1 (to be arranged after you have purchased your tickets) in the beautiful Harbour restaurant.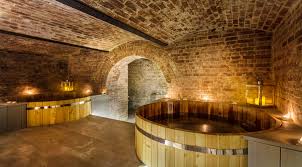 EL LIVE 2018 | VIP |

Why not have the whole shebang? Your VIP experience includes all the wonder of days 1 and 2, all speaker sessions, refreshments and lunch, networking opportunities and your pass to the Harbour SPA on the afternoon of day 2.
As a VIP you also get a coaching hot seat with some of the Day 1 speakers to ask for advice, pitch ideas, connect and get some personalised coaching. The hot seat will take place at the end of day 1 (finishing at 6pm) and will include some lovely refreshments from the HA BAR. A great opportunity for some well deserved focus on you and your business.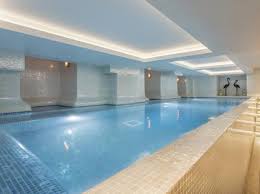 EL LIVE 2018 | Virtual Ticket |

If you can't make it to the event in person, fear not! You have the opportunity to take in all the wonder, inspiration and learning of day 1 by purchasing a virtual ticket. All talks and sessions from Day 1 will be streamed live via Zoom. Any speaker notes and slides will be sent to you before the day so that you can follow along. You will also have the chance to ask questions.
THE SPEAKERS
The speakers for EL 2018 have been hand picked for their truly inspirational stories. They have all used their own mental, emotional, physical and spiritual breakthroughs to make the world a better place.
EL LIVE 2018 | DAY 1 SPEAKERS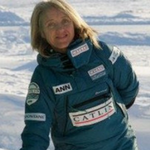 ANN DANIELS - Keynote speaker.

Polar Explorer Ann Daniels is a world record holder and one of Britain's leading female explorers. She has led many teams to success in the most difficult conditions on earth. In 2002, Ann became the first woman in history to ski to the North and South Poles as part of all women teams. In Ann's powerful keynote speech, she will share with us the impossible challenges she faced whilst on her missions and how those breakthroughs have shaped her life and work.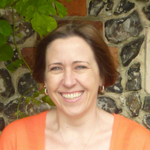 KERRY DAVEY
After a near death experience, Kerry was motivated to live her life in joy knowing how easily it could be cut short. With her background in counselling she retrained and set up her business helping others uncover their confidence, get in touch with their soul and take action for living. Kerry will be leading an experiential session helping us to experience discover the breakthroughs in our own personal stories.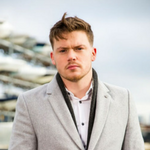 LEWIS RAYMOND TAYLOR
From his first ASBO at fourteen, expulsion for school at 15, until his final stint in prison in his early twenties, Lewis battled with substance misuse, trauma and mental illness - whilst searching for the antidote to the emptiness he felt inside.
He used the power of his own mind to drive himself to rehabilitation, cure himself from mental illness, finish at the top of his college, progress to University, start two successful businesses, travel the world; and become active in the community by volunteering for various charities and organisations.

Lewis' tagline, 'Breaking the Mould', perfectly captures the talk he will give. A truly inspiring breakthrough story.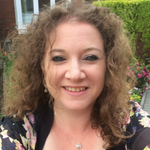 NICOLA ARNOLD
Nicola empowers individuals to stand in their spotlight, illuminating their path of possibilities.
She leads the Happy to be ME hub, an online community where people can share what's made them smile and how they can channel self worth as a lifestyle not a luxury. Last year she was shortlisted for an 'exceptional service award' for her work in supporting her online and local community with becoming more resilient and in promoting developing a happy society.
Nicola will lead an experiential session focused on her incredibly impactful 'Breakthrough Wall.'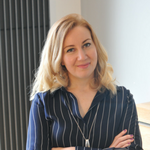 HELEN PACKHAM
After spending 15 years coaching senior leaders in the corporate world, Helen entered entrepreneurship, focusing on helping small business owners develop their own leadership skills in order to stand out, get recognised as experts and win more business.
A TEDx speaker, she passionately believes that everyone has TED worthy stories inside them. Helen's talk will focus on the power of storytelling, and how we can tap into our many stories to become unique and authentic leaders.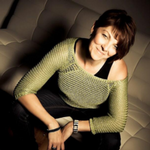 JULIE WHITE
Jules is a sales expert and business coach, equipping entrepreneurs and ambitious leaders with the mindset, strategy and skills to reach their next level of growth and revenue. She is passionate about helping people to create the impact they desire through a natural selling style based on human conversation.
With 30 years' sales and leadership experience, along with the accolade of winning investment in the Dragon's Den from Peter Jones, Jules will share with us her inspiring story, delivering the message that we are built from every mistake we make.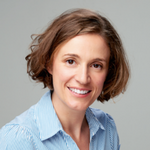 KATHERINE HICKMAN
Katherine Hickman is a coach and GP who has now fully recovered from an episode of burnout three years ago. By combining her coaching and scientific medical background she helps people reduce their risk of burnout by focusing on simple lifestyle changes.
She has developed a Burnout Prescription - DREAMS and uses a Tiny Habit model so that these changes become embedded in her clients and patients' lives. In her talk, Katherine will share her burnout prescription with us.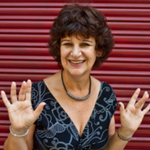 GEORGIA VARJAS
Having spent long years in the Entertainment Industry as a musician, performance poet, playwright, producer and actress, Georgia knows all corners of the stage. As a speaker, writer and mentor, she is passionate about encouraging and teaching women that they can learn to be courageous, confident and charismatic. Her unique performance style talk is titled 'slipping and sliding on the glass ceiling.'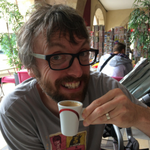 PAUL BUNKHAM
Paul Bunkham is a web and software developer who recently gained a position as "Code Wrangler" for the highly acclaimed and pioneering tech company "Automattic", founded by successful social media entrepreneur and lead developer of WordPress, Matt Mullenweg.
To Paul Automattic is like The Wonka Factory; it has no head office and employees work remotely all across the globe. Perks for employees include unlimited holiday allowance, unlimited paternity and maternity leave, as well as encouragement to take a 3 month sabbatical every 5 years and the flexibility to choose your own working hours.
During this talk Paul will discuss how he reached his ambition of becoming an "Automattician" and how similar principles can be applied to others working on their goals.
EL LIVE 2018 | DAY 2 SPEAKERS | BREAKTHROUGH TO BOTTOM LINE WORKSHOP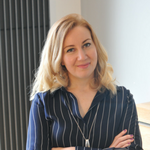 HELEN PACKHAM
How to apply high impact storytelling techniques to your day to day marketing
Helen will lead a practical session designed to take the learning and insight from day 1 into a practical marketing strategy. You will leave with a clear plan of how to use your stories in your day to day visibility plans.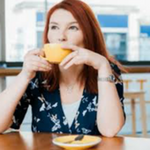 JESSICA LORIMER
How to create your stand out profit plan for the year ahead
Jess is the Sales Coach for coaches who want to create simple sales funnels that are fun, authentic, and convert prospective customers into happy, paying clients. Jess combines her ten years experience in corporate sales, with over 3 years helping entrepreneurs bring big cash into their business. In this high action workshop, Jess will help you to build your Stand Out profit plan including simple strategies to boost your visibility and bring in the profit.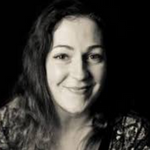 SALLY BUNKHAM

Sally is the proud founder of Mumsback, a hamper business designed to help Mums reconnect with themselves and everything they love. Sally has achieved phenomenal results in her visibility and business promotion by harnessing the power of PR. She has appeared on Channel 5, has become an ambassador for NCT, has featured in The Independent and has landed high profile speaking gigs.
In her talk, Sally will share some simple and effective strategies to boost your business PR even if you have a tiny budget.