Entrepreneurial Leaders Live 2019 - The Big Idea

Thursday, 27 June 2019 at 09:00

-

Friday, 28 June 2019 at 16:00 (BST)
Event Details
Entrepreneurial Leaders Live 2019 - The Big Idea

Are you a small business owner or entrepreneur struggling to stand out in a crowded market?
Do you want to know how to attract the most ideal customers and clients to you and win more business?
Would you like to learn how to become the go-to expert in your field?
Come to Entrepreneurial Leaders Live and you will discover how to stand out with your ideas, even if they aren't new, get recognised as a thought leader in your niche and win more business.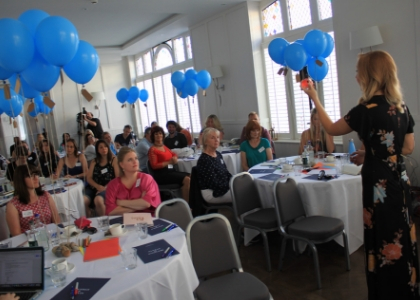 EL LIVE 2019 | Day 1 | Thursday 27th June | The Big Idea | 09.30-16.30

The theme of this years' event is 'The Big Idea.' We invite you on a transformative journey to experience how your ideas can enable you to stand out as a leader in entrepreneurship.

Be inspired - by top keynote speakers who have used their own ideas to make a big impact
Learn how to - uncover and discover your ideas and how you can make them unique

Transform - your thinking by understanding what will make you the go-to expert in your field

Connect - with like minded people in a high energy, transformative environment
Indulge - in the time and space to think deeply and clearly, so you know exactly what to do to set yourself apart from the rest
Take action - by taking away practical solutions to put into action right away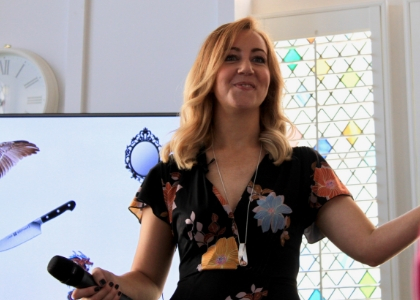 Your day 1 ticket includes:
All refreshments and snacks (excluding lunch) bucket loads of inspiration, transformation and learning and connection with top keynote speakers, emerging leaders and fellow entrepreneurs.
Full speaker line up coming soon!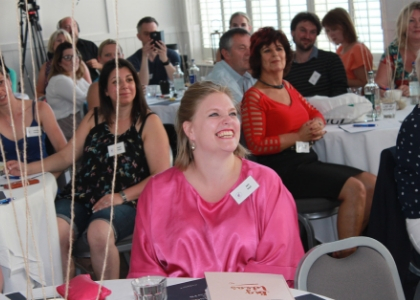 EL LIVE 2019 | Day 2 | Friday 28th June | Mastermind Day

We welcome you to also join us for the exclusive mastermind day. Your 2-day pass includes all the transformation of day 1 (including all your refreshments - pop out into sunny Brighton to grab some lunch) PLUS a day of masterminding, a powerful way to get peer support from other talented entrepreneurs with the accountability to put things into action.  Day 2 will provide a more focused and intimate environment. You will also hear some inspiring talks and live coaching with Helen.

If you haven't experienced the power of the mastermind alliance yet I highly reccomend it for ensuring maximum implementation from your day 1 learning.

EL LIVE 2019 | VIP |

Why not have the whole shebang? Your VIP experience includes all the wonder of days 1 and 2, all speaker sessions, refreshments and networking opportunities.
As a VIP you also get a coaching hot seat with some of the Day 1 speakers to ask for advice, pitch ideas, connect and get some personalised coaching. The hot seat will take place at the end of day 1 (finishing at 6.30pm) and will include some lovely refreshments from the HA BAR. A great opportunity for some well deserved focus on you and your business. 
If you'd like to stay at The Harbour there is a special room rate available - just call the hotel and mention the event.

There will also be a social at the end of day 1 (to be arranged after you have purchased your tickets) in the beautiful Harbour hotel.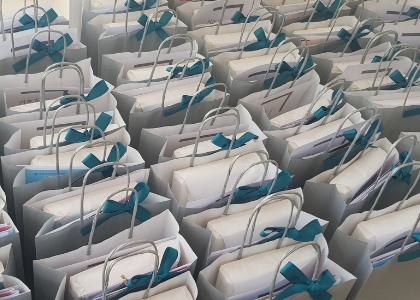 THE SPEAKERS
The speakers for EL 2019 have been hand picked for the strive they are making in the areas of thought leadership. 
They are all using their ideas to stand out in a crowded marketplace, go left where others go right and really make a big impact as go to experts.


DAY 1 SPEAKERS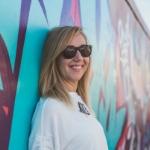 HELEN PACKHAM - Your Host and Keynote Speaker
After spending 15 years coaching senior leaders in the corporate world, Helen entered entrepreneurship, focusing on helping small business owners develop their own leadership skills in order to stand out, get recognised as experts and win more business.
A TEDx speaker, she passionately believes that everyone has TED worthy stories inside them.
Helen's talk will focus on the different facets of thought leadership and how you can really stand out with your ideas in practical ways.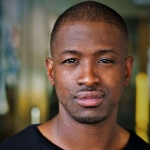 ACE RUELE
Ace Ruele is a professional Actor and Mental Coach. Growing up, Ace had his heart set on being a Hollywood Actor but got caught up in the street life which resulted in him being sentenced for robbery with an imitation firearm which cost him 4 and a half years in prison.
This was a transformative experience for Ace as it gave him the space and time to reflect and evaluate his whole life. He learned to let go of the desire to just be a youth from the streets and has since featured in Hollywood titles such as, the Legend of Tarzan and Triple A video games, such as planets of the apes VR and the Inpatient.
Ace will breakdown how he made the transition on a psychological level, and how this can be used to achieve personal goals and create an empowering perception about yourself and life. Ace is proof that your past doesn't have to determine who you are and anything can be achieved once you decided it's a must to attain it.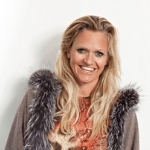 EMMA SAYLE
Emma is one of the UK's leading 'sex-entrepreneurs'. She made her name launching the elite global adult-party brand Killing Kittens in 2005, which now has over 100,000 members having launched events across the US, Australia and Europe. The popular press have pronounced her a leader at the cutting edge of the new dawn of female sexual liberation. She has appeared in national and international media from TV shows to broadsheets to radio debates and corporate talks.
In her talk, Emma will share her story of how being brave and standing up for her ideas has led her to blaze the trail as a thought leader in her niche. She will inspire you to 'go left' with your ideas where others are going right and give you the courage to be bold and shout about what you are passionate about. It is a true and rare honour to welcome Emma to speak at EL live.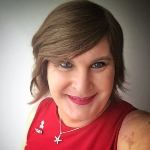 SOPHIE COOK
Former Labour Party Parliamentary Candidate, RAF veteran, writer, speaker, broadcaster, photographer, self-harm and suicide survivor… and transgender. Sophie Cook became the first transgender woman to work in football's Premier League as club photographer for AFC Bournemouth following her transition from Steve to Sophie in the summer of 2015. Europe's first trans TV newscaster, Sophie has hosted her own TV and radio chat shows and is an experienced broadcaster. In the 2017 General Election, she contested the East Worthing & Shoreham seat, increasing the Labour vote by 114% and narrowly missing out on becoming the UK's first trans MP.
Sophie is an in-demand public speaker, delivering keynote talks internationally including a TEDx Talk on change, fear, vulnerability, diversity, mental health and LGBT workshops for high profile organisations such as JP Morgan, Virgin Media, Asda and Stonewall.
Sophie's autobiography 'Not Today: How I Chose Life' charts her personal journey from despair to redemption and acts as a self-help book for anyone struggling with their mental health and identity. In Sophie's talk she will share how she created a movement around a simple hashtag #NotToday and how she used this to stand out with her ideas.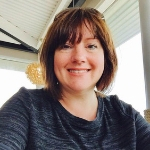 NICKY PARR
A 25-year teaching career gave Nicky the passion, skills and expertise she needed to help others use handwriting to develop confidence and build strong, positive relationships.
She founded 'Better Handwritten' a handwritten marketing service that helps businesses get noticed, stand out and be remembered so that they can win new and repeat business.
Nicky will soon be scaling the business to launch tutorial programmes and coaching packages that will be available later in the year.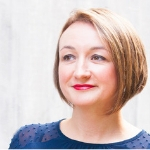 GEMMA STOW
Gemma Stow is the founder of The F Movement – empowering ambitious women to stop hiding, believe in themselves and run unstoppable businesses. Supporting women to be the next version of themselves. She is an ICF accredited coach and has studied NLP (Neuro Linguistic Programming), Motivational Interviewing, Cognitive Behavioural Therapy that all forms part of her high-level coaching / mentoring practice.
Her motto is " Do what you can't " which enables anyone to find their fierce confidence and be unstoppable. She is very passionate at working with people who are ready to unlock their potential that they are hiding away or just don't believe is there. As a former probation officer, a director of her first company working with young people with challenging behaviour and now empowering introvert business leaders to step up – she leads by example sharing her own journey of the ups and downs, failures and successes that have lead her to where she is today.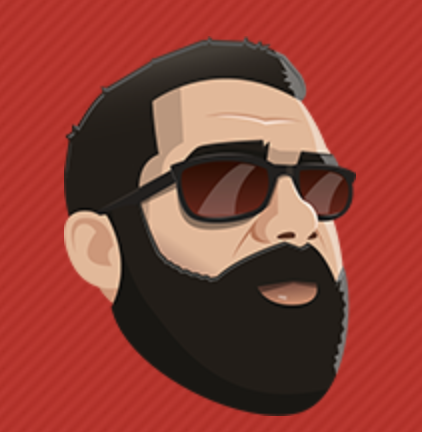 DAN MEREDITH
Entrepreneur, Coach, Copywriter & Leader of 'Coffee With Dan'. Dan is an accidental best selling author and an overall ridiculous person continually stunned daily with his own success. #modest
DAY 2 SPEAKERS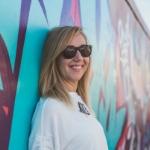 HELEN PACKHAM - Your Host
After spending 15 years coaching senior leaders in the corporate world, Helen entered entrepreneurship, focusing on helping small business owners develop their own leadership skills in order to stand out, get recognised as experts and win more business.
A TEDx speaker, she passionately believes that everyone has TED worthy stories inside them.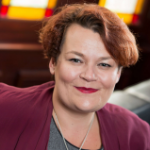 SIAN PRIGG
Sian Prigg is Founder of Start Sooner, a coaching organisation offering advice and support to parents and their daughters to help them make brave career decisions.
Sian has spent over 20 years in people related careers including recruitment, HR, Talent Management and has a real passion for Learning and Development where she has spent over 10 years of her career. She has a real talent for working with women to bring out the best in them in order to address gender inequality in the corporate world. This passion led her to work with young women still at school and their parents as she believes that "starting sooner" with real-life careers advice is the best way we can address this imbalance.
Sian passionately believes we should all be mentoring our young women and starting sooner to ensure we all tackle the gender imbalance we still experience today.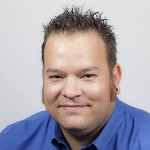 MATTHEW HUGHES
Matt has been making video since 2013 having started his company Kinetal, with the main purpose of filming his wedding in 2014, he started the business with no video experience, no clients and no gear and has since invested over £50,000 in equipment and travelled globally making videos for billion dollar companies through to one man bands.
He now spends his time teaching in his MakeVideo Courses, Coaching Video and continues to provide world class video production to his clients.
In Matt's talk he will be sharing the key tips, tricks and strategies to really make an impact through the power of video.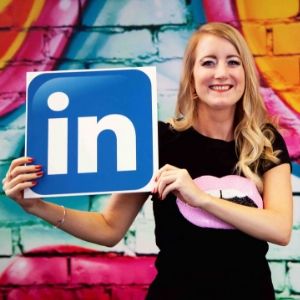 HELEN PRITCHARD
Although finding herself as the go-to authority on something as boring as LinkedIn has come as somewhat as a surprise, her results speak for themselves. With thousands of people implementing her unique methods AND getting tangible results her business has grown from nothing to generating over £750K in revenue in the last 12 months alone. Simply because her methods work, and people become raving fans once they see how easy attracting ideal clients can finally be.

Actual timings and speakers are subject to change without notice.

When & Where

The Harbour Hotel
64 Kings Road
BN1 1NA Brighton
United Kingdom


Thursday, 27 June 2019 at 09:00

-

Friday, 28 June 2019 at 16:00 (BST)
Add to my calendar
Organiser
Helen Packham is a Leadership and Business coach who has delivered thousands of hours of training and coaching on areas of high performance, leadership and entrepreneurial business development and marketing.  
After spending 15 years coaching senior leaders in the corporate world, Helen entered entrepreneurship, focusing on helping small business owners develop their own leadership skills in order to stand out and win more business.  
She's a TEDx speaker, and has been featured in The Independent, BBC radio, The Early Hour, The Huffington Post and Raspberry magazine. Helen is a frequent speaker and coach on all aspects of Entrepreneurial Leadership.