Entrepreneurs Club Event on Expansion
About this event
This event is designed for individuals in the expansion stage of their business. Expansion is an exciting time for a company, but there are many aspects which can differ from your current business plan. This session will provide you with some areas to incorporate into your planning to ensure a successful expansion in your business.
We will cover:
Building the right team who transform your business.
Business segmentation.
Key KPIs.
Employee benefit packages that benefit your business.
Tax tips.
Brexit- Import/Export assistance and grants from Government.
Please join us for our no-obligation 1 hour webinar to start building a plan for expansion.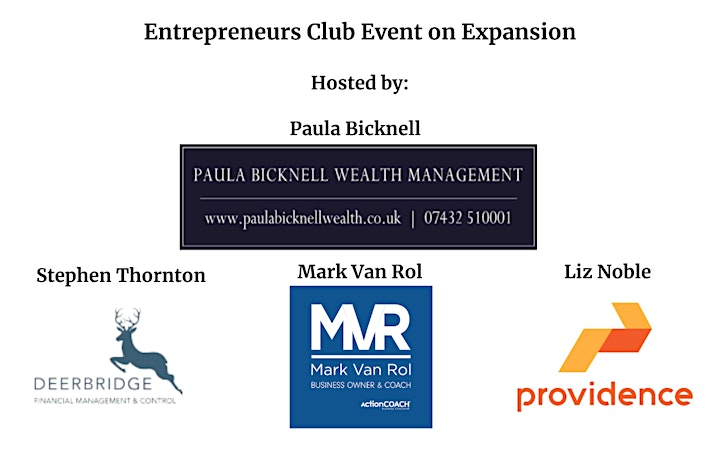 Paula Bicknell Wealth Management is an Appointed Representative of and represents only St. James's Place Wealth Management plc (which is authorised and regulated by the Financial Conduct Authority) for the purpose of advising solely on the Group's wealth management products and services, more details of which are set out on the Group's website www.sjp.co.uk/products.