Description
Our Entrepreneurs' Network Events offer a monthly morning of insightful talks and top tips from inspiring local start-ups and business owners, a valuable skills exchange session, and a good dose of networking for new and existing entrepreneurs and start-ups.
These brilliant events are FREE and are open to all entrepreneurs and business owners based in Gloucestershire. Refreshments are provided.
Join us and build your network with an inspiring community of new and developing entrepreneurs! And of course, our December event will feature a festive Christmas theme. Expect mince pies and lots of chocolate!


More details of this month's speaker...
Jack McCaughtrie at Core Tree will be talking about the importance of social media strategy and content planning for all businesses regardless of type, size or sector.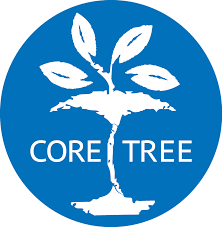 This is an essential element of creating a marketing strategy – taking the time to understand your audience, where can you find them online, and how can you engage them. Jack will focus on simple tasks that all business owners can do easily, to help you make informed decisions in your marketing efforts and get off to the right start with your social media presence.

Jack is also one of the Faster Business Advisors at Fastershire. The Faster Business Review is a free session between you and one of the Faster Business Advisors. The review is completely tailored to your business and can cover any topic, including, social media, online marketing, websites, e-commerce, data/online security, software and hardware or you can seek expert advice on any particular area you feel would most benefit your business.

Get your free review here.
Schedule
10.00am Arrivals
10.20am Introduction to Start and Grow Enterprise
10.30am Guest talk
10.50am Q&A
11.00am Open networking & skills exchange
12.00pm Event closes
---
Attending our free business support courses
Are you thinking of starting your own business, or do you want to know how to develop and grow your start-up?
Wherever you are on your business journey, Start and Grow Enterprise provides free training, events, expert support resources, and a powerful community to help turn your ideas into reality and grow a successful enterprise.
Please join via our website www.startandgrowenterprise.uk/join to apply to attend any of the free courses listed below.
Two-day events providing inspiration, skills and a place to test new ideas, for anyone with a business idea. Covering business basics, you will leave with a lean business plan and clear next steps to start your business with confidence.
This two-day course is for new enterprises, providing the chance to revise and develop your business strategy, finances, marketing and more. It will help you find solutions to obstacles you may be facing for your business growth and develop your next steps.
With the support of various industry experts, you will cover key topics for scaling up and success. Taking place over three-afternoon sessions, the course provides expert advice, new professional contacts, and an action plan to reach the objectives you've set for your business.
The Entrepreneurs' Network Events are offered by Start and Grow Enterprise; a University of Gloucestershire project, part-funded by the European Regional Development Fund (ERDF). Start and Grow Enterprise supports the growth of Gloucestershire-based entrepreneurs and start-ups (trading up to 3 years) through free training, events, networks, and resources.
DATA PROTECTION:
Start and Grow Enterprise
activities are provided free to eligible participants if you meet the eligibility criteria. We will use the information you supply: A) to provide business support to you and to inform our delivery partners as appropriate; B) to share with the University of Gloucestershire and MHCLG (or their sub-contractors) for monitoring evaluation and audit purposes. We will keep all information you provide confidential and treat it in accordance with the current Data Protection legislation.
If you are not already signed up with Start and Grow Enterprise, after booking a networking event your name and email address will be added to our records and kept in line with data protection legislation so we can keep you informed about the free start-up support we provide. You can opt-out of receiving information from our course providers, or leave the project and not receive notice of this support, by emailing startandgrow@glos.ac.uk at any time.
Please find our Privacy Notice here: http://www.glos.ac.uk/business-and-partnerships/Documents/ERDF%20privacy%20notice.pdf