Description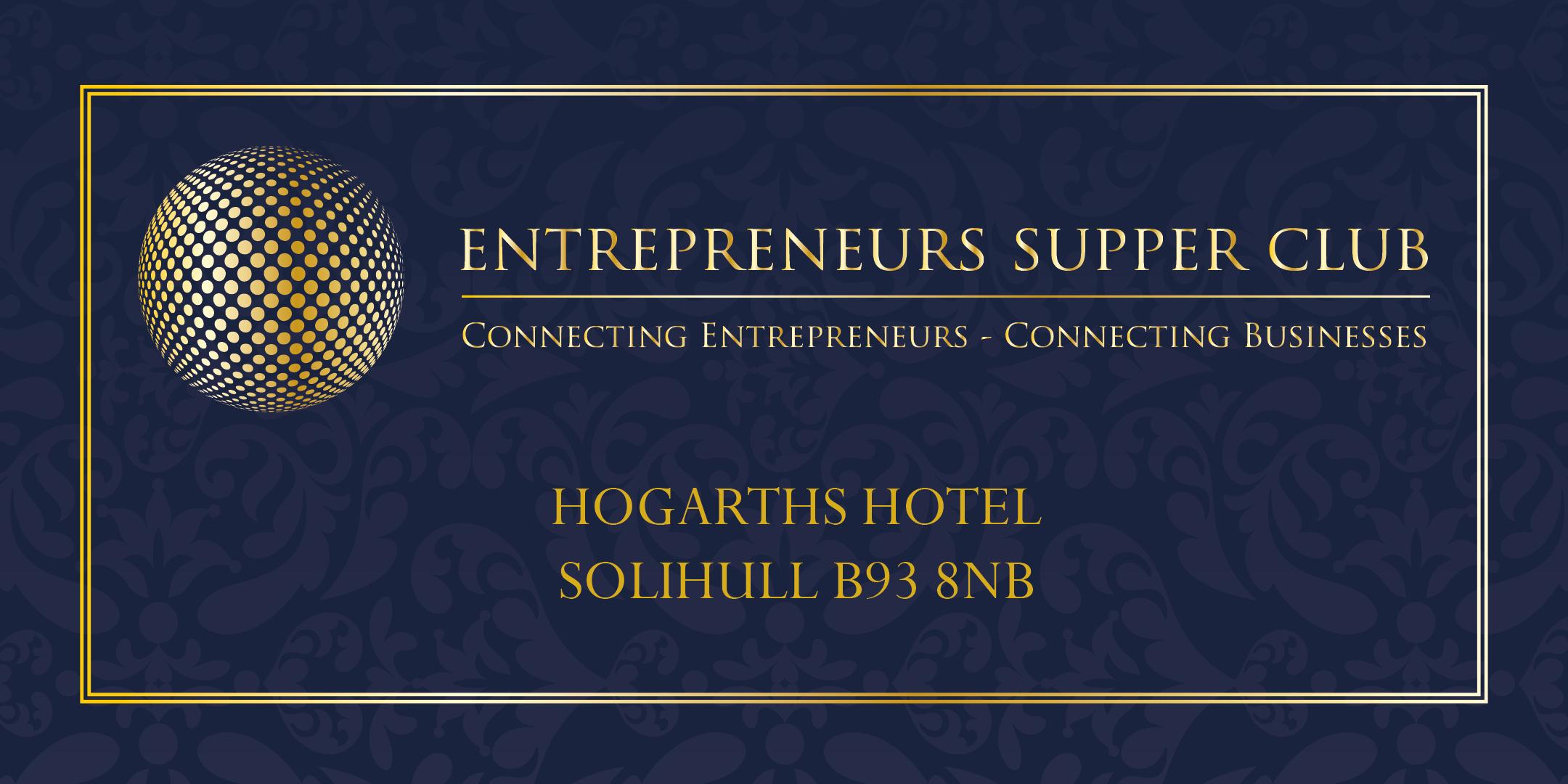 Entrepreneurs Supper Club is an invite-only event, hosted by Barry Allaway and supported by our partner sponsors., where a small number of honoured guests from the local business community meet over dinner to discuss key business issues, network, and share business ideas and opportunities, with the sole aim of finding collaboration and JV/ Strategic Alliance opportunities with like-minded entrepreneurs and senior business leaders.
Ticket sales cover the cost of the event, and any profits made are donated to Rotary Charities (Barry is a Past President of Rotary in Knowle and Dorridge).
Dinners are held 5 times per year at Hogarths Solihull (6:30pm until 9pm). The event includes:
pre-dinner drinks

2-course fine dining experience

Glass of wine or soft drink with the meal

Tea/Coffee

private dining room

pay bar post event
Tickets
Early bird tickets are available up to 14-days prior to the event

Standard tickets are available up to 2-days prior to the day of the event
Special Dietary Reqs... Hogarths are a great partner and can cater for all special dietary needs, but if you do need Vegetarian, Vegan, Gluten Free and other special meals/ingredients please tell us 48-hours ahead of the event.