★ EntrepreneurSHIP Festival★ Millennials born Digital Nomads – what can we...
Description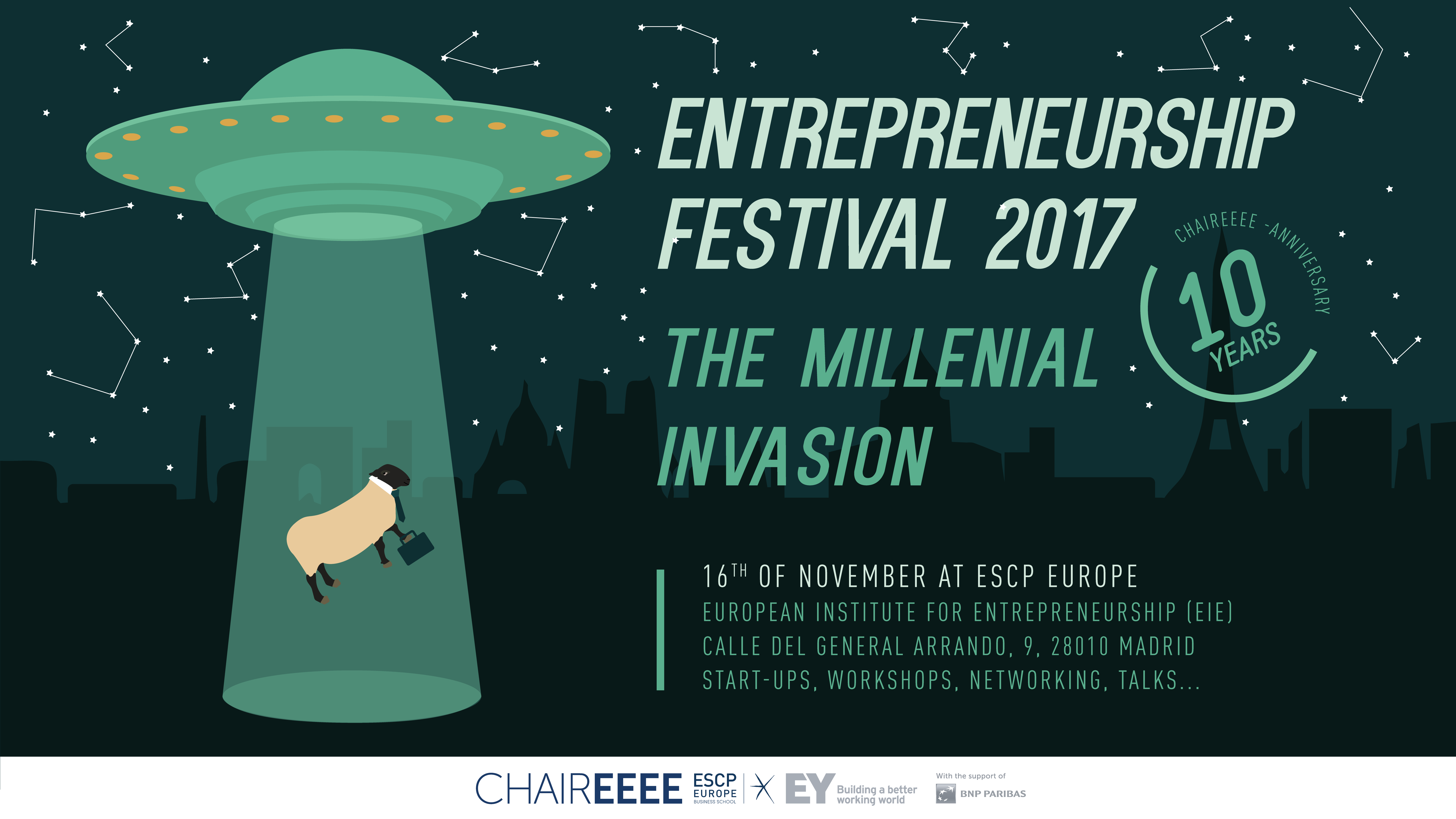 *WHAT*
The Entrepreneurship Festival is a festival created by the students of the Option Entrepreneurship ESCP Europe Madrid ("Option E") who engage with local entrepreneurs to address societal challenges of today.

*WHY*
Since a few decades now, we are living in the Digital Era, a brand new complex way of processing information, thinking out our society and interacting with our own specie. Luckily enough, most of us had time to figure this out, apprehend it and even tame it.
But what about the millennial generation who was just born in it, moving around the world as digital nomads, growing without a single idea of how it is to live without digital technology? What can we learn from those future overly connected entrepreneurs in terms of innovation mindset, problem solving thinking and learning approach?

*WHO*
Come meet some Digital Nomads and discuss those problematics at the Entrepreneurship Festival!

*HOW*
Our students will share their views on the future of entrepreneurship and will present their own startup projects which they have been working on since September.

We are very much looking forward to receiving you at the European Institute for Entrepreneurship on Thursday, November 16th from 4pm to 8pm.