Description
Many of us have a dream, passion, or ambition. Too often it is held back by self-doubt, a perceived lack of security, or a clear way forward. It is all too easy to find reasons not to pursue that dream.
Jim Carrington is very familiar with those feelings. However in recent years, his strong passion for photography has helped him overcome these barriers, create opportunities, collaborate with others, and ultimately start a small portrait photography business.
In this presentation, Jim will tell his story through a collection of his photographs. Jim will talk about the images, the story behind them, his personal journey with photography, and how following a passion can open the door to new perspectives, experiences, and even business opportunities.
Through this presentation, Jim hopes he can inspire others to follow their own dream.
About the Workshop
Speaker: Jim Carrington

Date/Time: Monday 04-Dec-2017 at 18:30
Venue: The Blue Moon, 2 Norfolk Street, CB1 2LF
As a Christmas Present, this session will be free for those who sign up by the 1st December 2017. Deposit of £5 required which will be returned to you in person on the day. £0.90 - Eventbrite fees. You will lose your deposit if you do not cancel 5 days before the event.
Speaker – Jim Carrington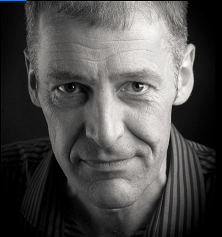 Jim Carrington has lived in Cambridge for most of his life, working in the IT industry. In 2016, Jim formed CB1 Photography and soon started accepting photographic assignments and commissions in portraiture, fashion, and performance arts. As well as showing his photographs locally in solo exhibitions, his work has also been exhibited at international photography events in Edinburgh and Hamburg.
Connect with Jim Carrington - Facebook: CB1 Photography