Description
Cassius Matthias's Entropic of Cancer short film trilogy is one of the highlights of this year's V22 Summer Club.
The films, Holler, The Public Benefits and It's A Serendipitous Thing will be screened in the cinema from 8pm with an introduction from the director.
This event is open to all. Tickets are free but booking in advance is recommended. V22 Summer Club facilities and refreshments will be available throughout the evening in the Old Biscuit Factory
Entropic of Cancer Part I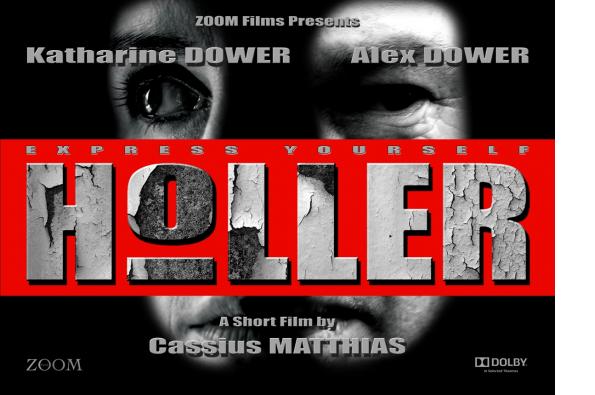 Based on a story overheard in a London pub, Holler looks at the broken down home of a young married couple in desperate straits, played by real-life husband and wife actors, Alex and Katharine Dower.
Witnessed from the point of view of their young child Albert, their daily argument takes an unexpected turn when it escalates into a harrowing scene of domestic violence. Composer Miguel Mera's haunting score is performed by harp player Lily Neill. (Running time, 11 mins)
Entropic of Cancer Part II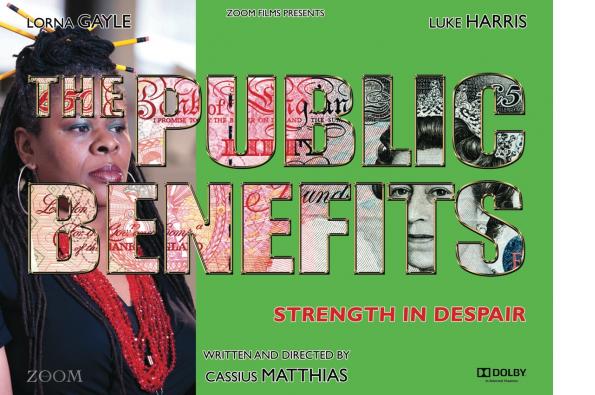 Paranoid and twisted social drama set in the midst of record levels of unemployment, The Public Benefits focuses on the dark side of the welfare state and benefits culture. The film shows the typical interviewing process Britain's unemployed. Through the eyes of twenty-something aspiring playwright Adam Smith, played by Luke Harris, the dole office is seen as a surreal place brimming with anxiety and latent fear.
When a Customer Service Agent, Katharine Dower, is violently attacked by an aggrieved claimant, Gordon Case, and a gunman, Anton Saunders, opens fire the system breaks down, reality cracks and pandemonium reigns. Listen out for music by The Devil. (Running time, 13 mins)
Entropic of Cancer Part III
The trilogy concludes with It's A Serendipitous Thing - a contemporary love story scored my Miguel Mera's romantic music recorded live by a seven peice chamber orchestra.
Marcel, Ryan Kiggell,, a married American expat down on his luck and Lena, Anna Bondareva, a beautiful unemployed Russian, are mutually attracted during a chance encounter at a bus stop.
As Marcel and Lena get to know each other over tea and Seren cake, the future lovers realise that they both have the same infinity-symbol tattooed on their wrists. And so it transpires that serendipity marks their destiny. (Running time, 11mins)
Please visit http://www.cassiusmatthias.com for trailers and more information.
Organiser of Entropic of Cancer Short Film Trilogy