Actions and Detail Panel
envEXPO2017
Mon, 27 Feb 2017, 18:30 – Wed, 1 Mar 2017, 17:00 GMT
Description
envEXPO will be a three day showcase of environmental innovation, enterprise and research, brought to you by EnvEast with the support of the Natural Environment Research Council (NERC). This cross sectoral event will promote environmental innovation and enterprise through the development of collaborative relationships between research users and the research community. It will inform the environmental science research agenda by highlighting the environmental challenges facing businesses, industries and policy-makers. A number of contemporary big societal questions will be considered in interactive discussion sessions, informed by industry and policy challenges. There will be a range of high-profile keynote speakers, opportunities for lively debate and discussions, workshops, exhibitions as well as ample opportunity for networking.
FOCUS THEMES WILL INCLUDE:

Grand Challenges in Observing Systems which seeks to address major current scientific and commercial exploration questions through observations in 'difficult' environments in deep oceans, coastal margins, the atmosphere and below ground.

Big Data - exploring the advantages and limitations of adopting a 'big data' approach in the environmental sector with specific reference to risk mitigation and decision support.
Valuing Nature and Natural Resources - considering the commercial, policy and scientific aspects of sustainability in the water-food-energy nexus.

CONFIRMED SPEAKERS INCLUDE:
Professor Iain Stewart, Director of the Sustainable Earth Institute, University of Plymouth
Professor Fiona Lettice, Pro-Vice Chancellor Research & Enterprise, University of East Anglia.
David Askew, Director- Evidence, Natural England
Harriet Jevon, Associate Director - Funding Opportunities & Research Careers, NERC
The event will also host the final of env.infohackit. env.infohackit will team scientists with designers at 5 locations nationally. Teams are tasked to produce graphical communication tools, challenges or messages appropriate to research users, on an overarching theme related to their research or the needs of the research user. A winner will be chosen at each location, with the winners presenting and competing for the winners trophy at envEXPO2017. Click here for further details of env.infohackit.
A detailed programme is currently under development and will be updated here as soon as possible. Tickets will be limited, so pre-register today to ensure you are notified as soon as they are available, and eligible for priority registration.
---
Brought to you by: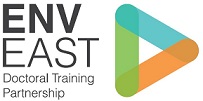 In partnership with:
NEXUSS – Next Generation Unmanned Systems Science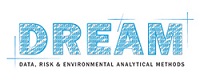 ---
Blue Ltd. are pleased to provide the programme management for the EnvEast Innovation and Enterprise Programme.
Image credit (top right): British Geological Survey