Actions and Detail Panel
envEXPO2017
Mon, 27 Feb 2017, 18:30 – Wed, 1 Mar 2017, 17:00 GMT
Description
envEXPO will be a three day showcase of environmental innovation, enterprise and research, brought to you by EnvEast with the support of the Natural Environment Research Council (NERC). This cross sectoral event will promote environmental innovation and enterprise through the development of collaborative relationships between research users and the research community. It will inform the environmental science research agenda by highlighting the environmental challenges facing businesses, industries and policy-makers. A number of contemporary big societal questions will be considered in interactive discussion sessions, informed by industry and policy challenges. There will be a range of high-profile keynote speakers, opportunities for lively debate and discussions, workshops, exhibitions as well as ample opportunity for networking.
27 FEBRUARY 1830 | LAUNCH EVENING
Join us for the launch evening of envEXPO 2017. The evening will include keynote presentations and ample opportunity for networking, with refreshments provided.
Keynote speakers:
Professor Iain Stewart – Director of the Sustainable Earth Institute, University of Plymouth
Iain is Professor of Geoscience Communication at Plymouth University and Director of its Sustainable Earth Institute. His research interests are in interdisciplinary investigations of geo-hazards and in the communication of 'contested geoscience' to the public. As part of his geo-communication he regularly presents Earth science programmes for BBC television, including Earth: The Power of the Planet; How Earth Made Us, How To Grow A Planet, The Rise of the Continents, and Planet Oil. His work popularising geoscience has been recognised with awards from the Royal Geographical Society, the Geological Society of London, the American Geophysical Union, the American Association of Petroleum Geologists, the European Federation of Geologists, and the Royal Society of Edinburgh, and with an MBE in the 2013 Birthday Honours List. Iain is currently President of the Royal Scottish Geographical Society.
Professor Fiona Lettice –Pro-Vice Chancellor Research and Innovation, University of East Anglia
Fiona is Professor in Innovation Management at the University of East Anglia, and a Visiting Research Fellow in the School of Applied Sciences at Cranfield University. Prior to her academic career, Fiona worked in industry as a project manager for Centrica and a change consultant within design and engineering for BMW/Rover. She is a Fellow of the Higher Education Academy and a Fellow of the Royal Society for the encouragement of Arts, Manufactures and Commerce (RSA). Fiona is also a non-Executive Director (Research and Innovation) for Clever Together and co-organiser for SyncNorwich.
28 FEBRUARY 0930-1730 | GRAND CHALLENGES IN OBSERVING SYSTEMS
This, the first full day of the conference, seeks to address major current scientific and commercial exploration questions through observations in 'difficult' environments in deep oceans, coastal margins, the atmosphere and below ground. The day will include keynote and plenary presentations, parallel sessions introducing and framing our 'Big Societal Challenges', as well as the Grand Final of env.infohackit. There will be ample opportunity for networking, with refreshments and lunch provided.
Keynote speakers include:
David Askew, Director- Evidence, Natural England
Harriet Jevon, Associate Director - Funding Opportunities & Research Careers, NERC
28 FEBRUARY 1800 | BIG DATA EVENING
Join us for an interactive evening hosted by the DREAM Doctoral Training Partnership. This session will comprise a series of thought pieces and short presentations; demonstrating how big data can be used and manipulated to help solve today's environmental problems. This session will be facilitated by Dr Simon Jude, University of Cranfield. Food and refreshments will be provided.
1 MARCH 0930-1700 | VALUING NATURE AND NATURAL RESOURCES
The last day of the conference will consider the commercial, policy and scientific aspects of sustainability in the water-food-energy nexus. The day will include keynote presentations along with parallel sessions considering the 'Big Societal Challenges' which will have been framed the previous day. The day will also include an Innovation Panel Session considering what innovation and entrepreneurialism really means for universities. This interactive session will comprise a panel of university innovation leaders alongside invited speakers from a range of technology businesses. There will be ample opportunity for networking, with refreshments and lunch provided.
Tickets are limited, so register today to secure your place.
---
Brought to you by: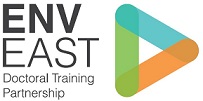 In partnership with:
NEXUSS – Next Generation Unmanned Systems Science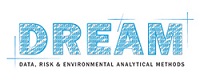 ---
Blue Ltd. are pleased to provide the programme management for the EnvEast Innovation and Enterprise Programme.
Image credit (top right): British Geological Survey