Learn about the main environmental issues affecting us today, how governments and organisations are working towards restoring our planet
About this event
The webinar will be delivered by Ceri Lewis of Unlocked Learning Cymru
Webinar overview:
In this course, you will learn about the main environmental issues affecting us today, how governments and organisations are working towards restoring our planet and what you can do to contribute.
Online Training Delivery
This training will be delivered online using MS Teams.
A link to join the session will be contained in the additional information section of your confirmation email.
Please log in to the training 5 minutes beforehand to allow the training to start on time
Adult Learners Week 2021
To Celebrate Adult Learners Week 2021 taking place from 20th to 26th September, the Unite the Union Wales Union Learning Fund (WULF) project has arranged a number of free courses.
Please take a look at our full range of courses on offer by visiting our home page https://unitewulf.eventbrite.co.uk/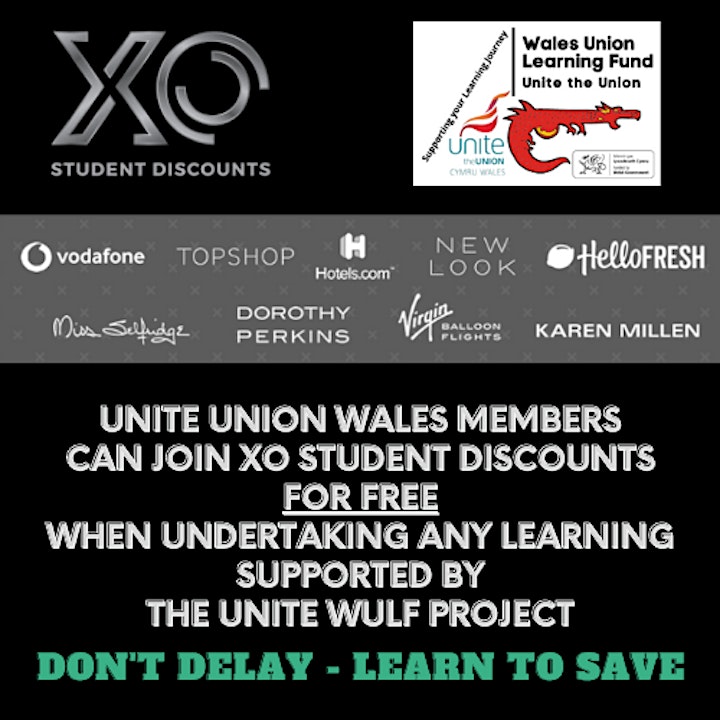 Student Discount
If you are a Unite the Union member living in Wales, who undertakes any training supported by the Unite WULF project, you can join XO Student Discounts For FREE.
Click HERE to join and select "Unite Wulf Project" as your place of study
Not a member then ......
Join Us
If you are not a member of Unite the Union, you can join by clicking HERE to access additional benefits and support as part of your Union Membership.
Follow Us
Please follow the Unite WULF social media feeds for the latest updates on training offers and courses:
Facebook: https://www.facebook.com/UniteWalesLearning Click here
Twitter: https://twitter.com/UniteWulf Click Here
Contact Us
If you have any questions, please contact the Unite Wales Learning team: learnwithunite.wulf@unitetheunion.org
About the Speaker
HI! I'm Ceri, I'm lucky to live in beautiful North Wales. I have worked in adult education in Wales for over 10 years, and prior to that, worked in the environmental policy-making sphere.
I work as a freelance tutor on behalf of trade unions, teaching people a range of different topics:
Environmental Awareness
Unconscious Bias
Hidden Illnesses & Disabilities in the Workplace.
Getting Online – Basic IT
ESOL Support
Find my online course brochure here.
Learning something new will open up your horizons and maybe open new doors for you too!
To find out about free courses in your workplace, contact your 'Union Learning Rep' or your Trade Union. Alternatively send me a message.
I also work with the Unite Wales Union Learning Fund – Pathways to Progress project who have partnered up with the Good Things Foundation to be a Online Learning Centre for 'Learn My Way' and 'English My Way' courses.
Each of us has a responsibility to do our bit towards trying to repair the environment for future generations.
With this in mind, I predominantly teach online in order to minimise transport and printing costs.
I have also committed to planting a native plant or a tree for each learner I teach. Plants, especially trees can absorb CO2 (Carbon Dioxide) which can help counter global warming and climate change. So as well as growing learners' skills, I am growing plants as well!
#growandlearn #learnandgrow #growinglearning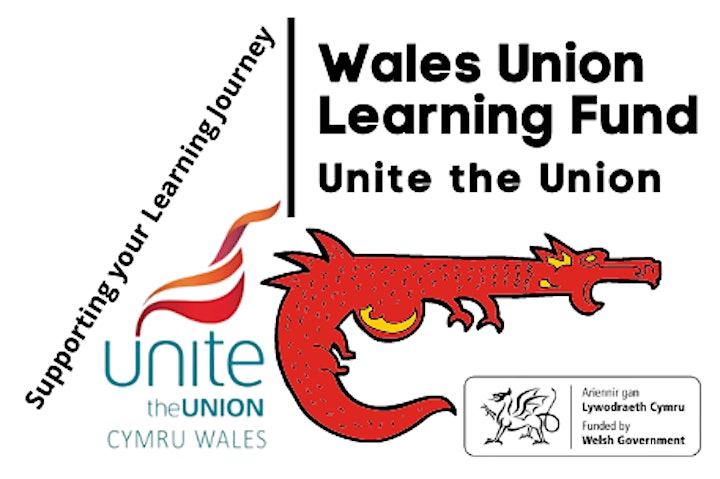 A Note About Data Collection
This training is funded by the Welsh Government funded Wales Union Learning Fund (WULF) project.
Please note that, for you to receive support from the WULF project, we are required to collect specific information from you during the registration process. This information is collected for project monitoring and evaluation purposes only.
You can view the privacy notice by clicking HERE
Get in touch with learnwithunite.wulf@unitetheunion.org prior to making your booking should you have any queries or questions about providing the information requested.
Organizer of ENVIRONMENTAL AWARENESS. — THE ENVIRONMENT AND YOU
The Unite Wales Union Learning Fund (WULF) Project is funded by Welsh Government.
The purpose of the fund is to help people living and working in unionised workplaces in Wales access support, advice and funding for vocational training and personal development.
Unite WULF covers all of Wales and most sectors where there are Unite members and has helped thousands of workers and union members to upskill and be job ready.
We organise a broad range of training including Health & Safety, Mental Health and Wellbeing, literacy. numeracy and digital skills training, and any qualifications that will help you to progress within your work and career.
The Project can signpost to a wide range of online courses that are fully funded or discounted and also takes applications for funding bursaries up to £200 per person.
The funding is available to union and non union members alike as long as you live in Wales, if you want to know more please contact us directly at learnwithunite.wulf@unitetheunion.org
If you are not a member of Unite the Union, you can join HERE to access additional benefits and support as part of your Union Membership.