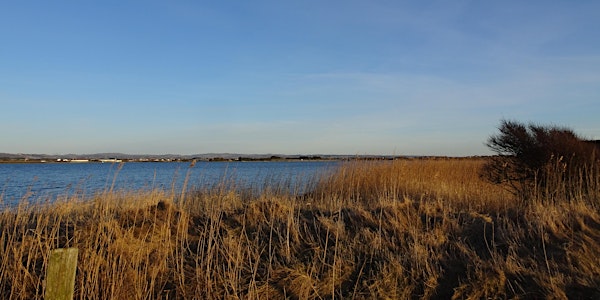 Environmental Hermeneutics and Ecocriticism
A seminar in the Hermeneutics and Subject Education Seminar Series
About this event
Environmental Hermeneutics and Ecocriticism
Presenter: Endre Harvold Kvangraven (University of Stavanger)
Respondent: Dr Forrest Clingerman (Ohio Northern University)
9 June 2022, 18.00 CET / 17.00 BST / 12.00 ED
About this seminar
In recent decades, environmental hermeneutics has emerged as a distinct field, drawing on literary theory, philosophy, theology, and a range of other disciplines. In this talk, I link environmental hermeneutics with ecocriticism, applying it to three novels: Tarjei Vesaas's Fuglane (The Birds, 1957), Agnar Lirhus's Nå hogger de (Now they're logging, 2020) and Tomas Bannerhed's Korparna (The Ravens, 2011). Drawing on John van Buren's critical environmental hermeneutics (1995), Forrest Clingerman's concept of "emplacement" (2004) and Ricoeurian notions of narrative identity (Bell 2014), I explore how environmental identities are formed through interpretation, and how conflicting interpretations interact. In these novels, birds and plants are integral parts of the environment, not only functioning as backdrop and setting but contributing towards forming the characters' narrative identities. Finally, I discuss birding as a form of environmental interpretation where perceptual engagement and ornithological knowledge leads to personal "emplacement" and local meaning-making.
Presenter
Endre Kvangraven is a PhD candidate in Nordic Literature at the Department of Cultural Studies and Languages at the University of Stavanger, and author of Ulv i det norske kulturlandskapet (Wolves in a cultural landscape, 2021). His research interests span from comparative literature to environmental philosophy and the environmental humanities more broadly.
Respondent
Forrest Clingerman is Professor of Religion and Philosophy at Ohio Northern University (USA). His work spans the environmental humanities, philosophy, and theology, and is focused on how to interpret place and landscape. He is co-editor of Interpreting Nature: The Emerging Field of Environmental Hermeneutics (Fordham UP) and Arts, Religion, and the Environment: Exploring Nature's Texture (Brill).
Chair: Dr Tyson Retz, University of Stavanger.
Context: The Hermenteutics and Subject Education Seminar Series
Coming to know and understand the world and coming to know and understand ourselves are intimately linked and yet, in recent 'knowledge turns' in education, understanding and interpretation often receive less attention than memory and information. What insights can hermeneutics and the arts of interpretation bring to educational discussion? What, if anything, is distinctive about the educational contribution of different disciplines of interpretation?
In 2021 three seminars in this series explored these issues through reflection on specific curriculum subjects: History (Dr Tyson Retz, 17th February); Religious Education (Professor David Aldridge, 21st April); English (Professor Robert Eaglestone, 16th June).
In 2022 the series will continue as a collaboration between IOE, UCL's Faculty of Education and Society, Edge Hill University and the University of Stavanger. Seminars will be offered under three streams: 1) hermeneutics and subject education; 2) hermeneutics as/for curriculum theory; and 3) environmental hermeneutics.
The series is hosted by Dr Arthur Chapman and Alexis Stones (IOE, UCL's Faculty of Education and Society, Subject Specialism Research Group), Professor David Aldridge (Edge Hill University), and Dr Tyson Retz (University of Stavanger).
Event Information
The seminar is free and open to all.
The information you provide through this form will only be used for managing access to this online seminar.