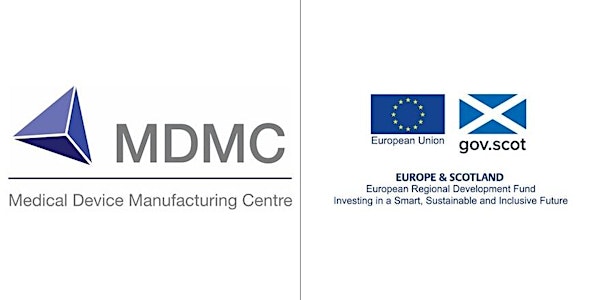 Environmental Sustainability of Medical Devices: Challenges & Opportunities
MDMC are pleased to announce this online event taking place on Thursday 10th June, 3:00pm – 4:30pm BST
About this event
Medical waste has hit the headlines during the Covid-19 pandemic, with billions of tonnes of single-use PPE and diagnostic paraphernalia going to incineration or landfill. A heavy user of single-use products, the healthcare industry, has relatively recently awakened to the environmental impact of this. In this webinar, we will be discussing with experts about the challenges, solutions and opportunities for higher environmental sustainability in manufacturing technologies for single-used medical devices.
By tackling sustainability at the design stage, SMEs could develop products with lower environmental footprint, respecting current or forthcoming regulations, and answering customer demands.
The webinar will:
- Provide an overview of environmental issues in the field of medical devices
- Describe the opportunities brought about by bioplastics
- Explain what is a Life Cycle Assessment and how it can be used by companies to better their environmental sustainability and lower their carbon footprint
- Present innovative sustainable medical devices
________________________________________________________________________________________________
PROGRAMME :
Welcome from MDMC Project Director, Duncan Hand
Topic introduction from Maiwenn Kersaudy-Kerhoas, Heriot Watt University
SESSION 1, THEMATIC PRESENTATIONS
"How do we promote sustainable plastic use in healthcare? Initiatives from the demand side in Sweden". Lena Stig, Swedish Environmental Protection Agency
"Bioplastics for the medical device industry" . Constance Issbrucker, European Bioplastics e.V.
"Benefits of Life Cycle Assessment". Stuart Coles, University of Warwick
"Sustainability considerations for bio-based alternatives". Andreea Zotinca, Health Care Without Harm Europe
"Polylactic Acid Manufacturability for Sustainable Diagnostic Devices ". Alfredo Ongaro, The Institute of Photonic Sciences (ICFO)
"Green Procurement at NHS Scotland". Wendy Rayner, NHS Scotland
SESSION 2, PANEL DISCUSSION AND Q&A
CLOSNG REMARKS
________________________________________________________________________________________________
This webinar will be of interest to researchers and manufacturers with experience of developing medical devices, medical device businesses seeking the latest perspectives on environmental sustainability and end users from the healthcare industry.
Details for joining the webinar via Zoom will be provided following registration.
MDMC is jointly funded by the 2014-2020 European Regional Development Fund, the Edinburgh and South East Scotland City Deal and Heriot-Watt University.