Description
Do you know what you want your 2018 to look like? Its time to reflect, look ahead ,set goals and manifest your dreams the RIGHT way!!
This day is destined to be filled with good vibes, planning, and Networking with a Special guest speaking panel.
WHAT IS A VISION BOARD YOU ASK?
A vision board is collage representing things you would like to attract to your life. Vision boards can focus on something specific, like career, love life, or goals for the year. ... To make a vision board, cut pictures and phrases out of magazines, print images from websites, and include your own photos in the collage.
TIME: 3PM- 7.30PM
WHERE: London location- to be revealed once ticket has been purchased.
***Equitment Provided***
(Scissors, Card, Magazines & Glue )
GUEST SPEAKERS
Nierodha- Freelance Videographer
Instagram: @nierodha
Videographer Nierodha has worked with top brands and artists and will be sharing with us her secrets to success.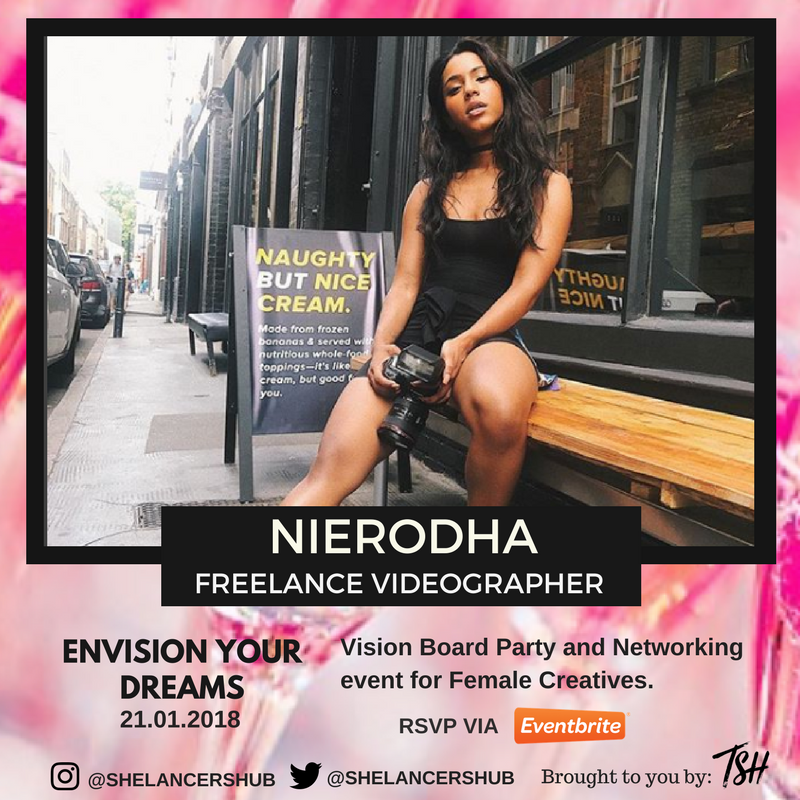 Ozlem Djafer- Freelance Illustrator, Founder of The Poop Culture.
Instagram: @Ozlemdjafer
Ozlem is and illustrator and founder of The Poop Culture, Some of her previous clients include; MTV, Christian Dior, ASOS and many more.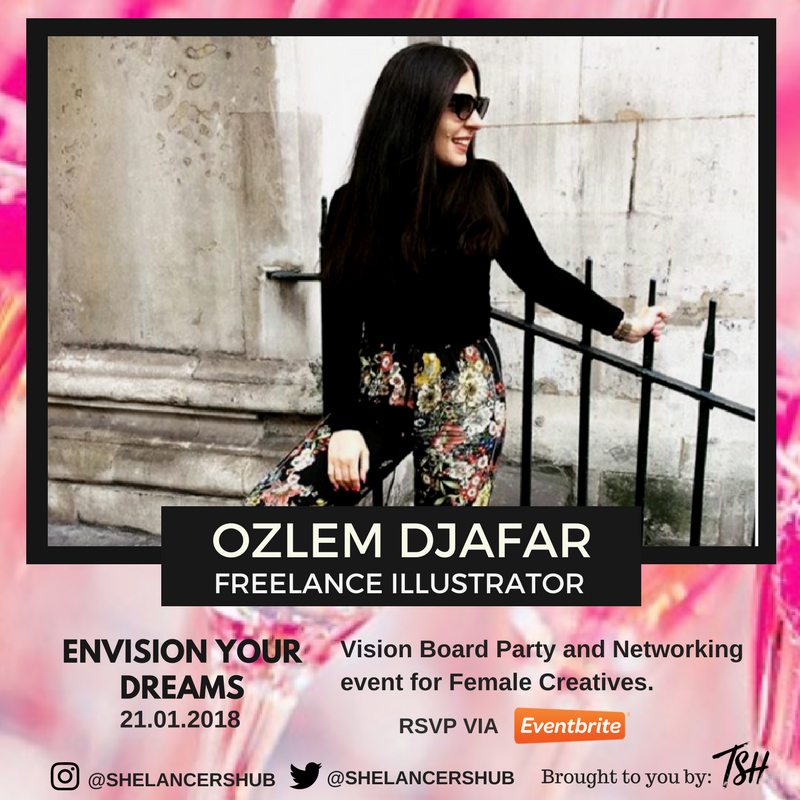 Alize Demange- Freelance Fashion Stylist
Instagram: @alizedemange
Alize is a freelancer fashion stylist and has worked with top fashion brands & talent. If fashion is your passion then grab yourself a ticket now!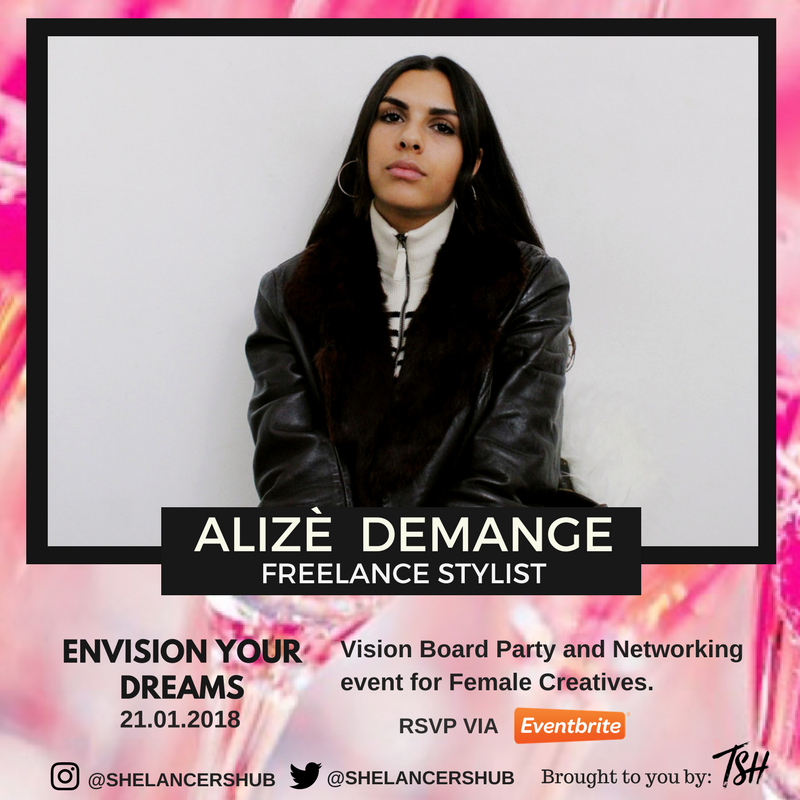 Wardah Sempa- Editorial Editor & Manager
Instagram: @wardahsempa
Wardah is the Editorial Editor at Link Up TV, Talent Manager, and founder of Bitchy Online Uk.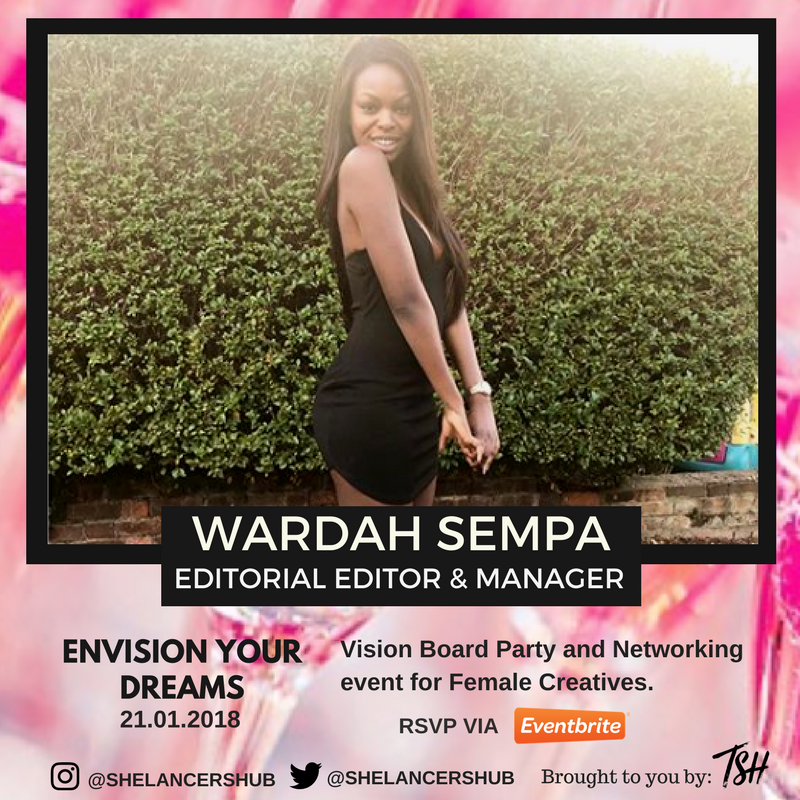 Susan Alnajafi- Host
Instagram: @suskrrr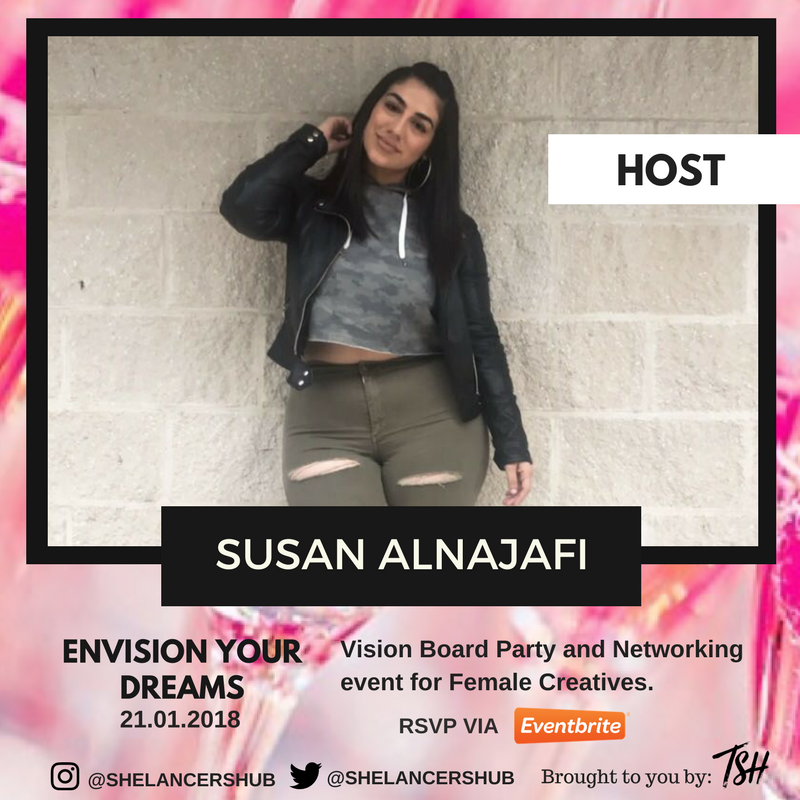 Sponsors
ORS Hair Care https://www.orshaircare.com/home-eu/