Online simulation exploring what could happen to our world's economy, society and environment by the year 2050 based on the choices we make.
About this event
WHAT KIND OF WORLD DO YOU WANT FOR THE CHILDREN OF THE FUTURE?
Envisioning 2050 is a facilitated virtual workshop that builds participants' appreciation for why it is critical that we make progressive decisions that meet our needs today, without compromising the needs of future generations. It sparks meaningful conversations around how all of us, as individuals and as organisations, can play a role in creating a better world.
The COVID-19 pandemic has set back efforts to achieve Agenda 2030 and the need for change is stronger than ever. No one knows which path the world will take between now and 2050. By the mid-century there will be 9 billion people on the planet and the world is likely to be different in many ways. It is without question that sustainability will continue to be of critical importance. Envisioning 2050 helps us to look beyond the 2030 Sustainable Development Goals and consider balancing people, planet and prosperity as an ongoing global challenge.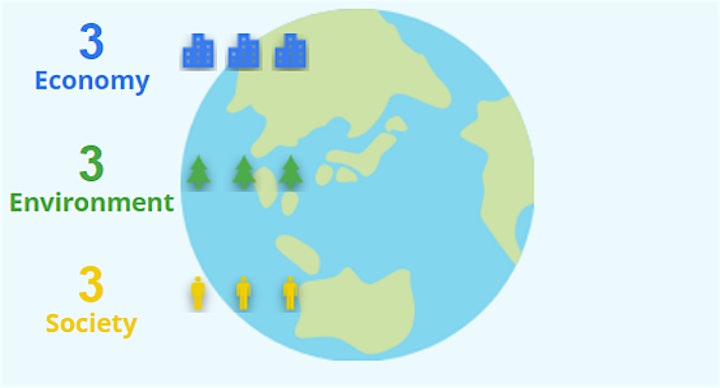 IN THIS 2 HOUR EXPERIENTIAL SESSION YOU'LL
❒ Get to experience what could happen to the world between now and 2050
❒ Explore the connectivity between our individual thinking and the health of the world
❒ Expand our thinking to realise that we too can be part of the solution
❒ Connect and work in teams with new people from around the world
RECOMMENDATIONS FOR THE BEST EXPERIENCE:
❒ A laptop / computer with a key board (rather than a tablet)
❒ Good stable internet connection (5 GHz WiFi or LAN-connected internet, 30 MBit/s internet speed)
❒ Latest version of Google Chrome
❒ Use a headset for better sound
❒ Log in a few minutes before the session starts to check sound and video are working
❒ Make sure you are somewhere you can focus on the experience without being disturbed
❒ Come with an open mind
NEW TO SPATIAL CHAT?
No worries, navigating Spatial Chat is super intuitive and you will quickly feel at home. Nothing will be like meeting in-person, but Spatial Chat provides a virtual experience that enables connection and communication with other players in a much more natural way than other platforms we are all regularly using.

WHO CAN COME?
You can! Anyone can! Seeing is believing.
This is an innovative, unique and highly collaborative approach to real world issues. The more diverse the game participants are, the more representative of society it is.
Please visit our website for more information https://cocreateimpact.com/envisioning-2050/
WHO RUNS THE WORKSHOP?
These events will be hosted and co-facilitated by Alice Richard of Co-CREATE ImpACT and Anthony Barrett of Excelerant Pathways.
Alice Richard is the founder of Co-CREATE ImpACT, an innovative sustainability training company. Passionate product developer, sustainability champion, and engaging trainer, her personal purpose is to inspire and empower people to take positive action.
Anthony Barrett of Excelerant Pathways Ltd helps people realise new potential through transformative learning experiences. Specialising in activities and simulations that enable people to access their authentic selves and gain genuine insights into how their quality of thinking impacts their quality of action.