Online simulation exploring what could happen to our world's economy, society and environment by the year 2050 based on the choices we make.
About this event
WHAT KIND OF WORLD DO YOU WANT FOR THE CHILDREN OF THE FUTURE?
Envisioning 2050 is a facilitated virtual workshop that builds participants' appreciation for why it is critical that we make progressive decisions that meet our needs today, without compromising the needs of future generations. It sparks meaningful conversations around how all of us, as individuals and as organisations, can play a role in creating a better world.
The COVID-19 pandemic has set back efforts to achieve Agenda 2030 and the need for change is stronger than ever. No one knows which path the world will take between now and 2050. By the mid-century there will be 9 billion people on the planet and the world is likely to be different in many ways. It is without question that sustainability will continue to be of critical importance. Envisioning 2050 helps us to look beyond the 2030 Sustainable Development Goals and consider balancing people, planet and prosperity as an ongoing global challenge.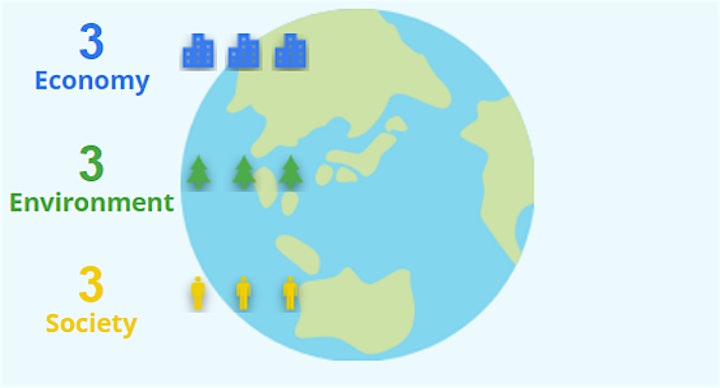 IN THIS 2 HOUR EXPERIENTIAL SESSION YOU'LL
❒ Get to experience what could happen to the world between now and 2050
❒ Get to grips with why sustainability is important
❒ Explore the connectivity between our individual thinking and the health of the world
❒ Expand our thinking to realise that we too can be part of the solution
❒ Connect and work in teams with new people from around the world
Format:
30 min Concept Introduction & Game Instructions
60 min Simulated World Building Experience
30 min Facilitated Debrief and What's Next? Steps
Requirements:
An open mind: This is an experiment, the simulation unscripted, there may be unforeseen challenges to overcome.
A laptop /computer: The simulation does not run on a mobile or tablet.
A headset / earphones with microphone: For better sound quality.
Zoom: With the latest updates installed.

WHO CAN COME?
You can! Anyone can! Seeing is believing.
This is an innovative, unique and highly collaborative approach to real world issues. The more diverse the game participants are, the more representative of society it is.
Please visit our website for more information https://cocreateimpact.com/envisioning-2050/
WHO RUNS THE WORKSHOP?
These events will be hosted and co-facilitated by Alice Richard of Co-CREATE ImpACT and Anthony Barrett of Excelerant Pathways.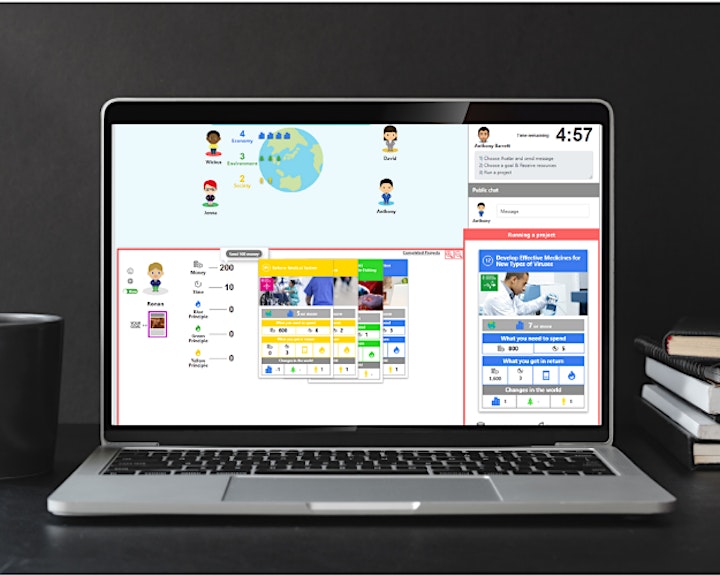 Organiser of Envisioning 2050: Virtual Sustainability Simulation
Co-CREATE ImpACT is an innovative sustainability training company. We believe in the transformative power of play and creative thinking to engage people in sustainability and the circular economy.
We help advance sustainability through creating and delivering engaging training that uses experiential learning, immersive experiences, fun play-based learning tools and impactful game workshops. By making sustainability accessible, engaging and fun, we can bring people together, shift mindsets and change behaviours. Play brings clarity to complex and challenging topics, and offers an environment to explore, experiment and learn in a different way. Play is also a great tool for team building and develops critical business skills, such as communication, collaboration and problem solving.