EO PORTUGAL LIGHTHOUSE EVENT

Saturday, 22 September 2018 at 18:00

-

Sunday, 23 September 2018 at 16:00 (WEST)
Event Details
EO Portugal will host an once in a lifetime and unique 3 day Lighthouse Event in Cascais, starting on June 22nd till the 24th.

Courage, resourcefulness, resilience and adaptability to your surroundings are some of the concepts you will experience and find fundamental as an entrepreneur.

We want you to test your limits and experience, learn and understand what it means to take on one of the most incredible challenges in life: the SEA.
This event will offer you the chance to get in touch with outstanding professionals in their respective fields like João Macedo, one of the best big wave surfers in the World, Nazaré pro jetski pilot that pulled 2 surfers in BIllabong XXL waves, Olympic Sailors and Ricardo Diniz, Motivational Speaker & European Ambassador for the Oceans.
We will also provide the opportunity to privately visit and enjoy select and exclusive venues, privately owned by Cascais City Hall.
And of course, enjoy the beautiful Cascais. We have many surprises coming your way!

AGENDA
DAY 1 | SATURDAY, September 22  
8h00 - 11h00 | Big Wave Riding Experience | Group A
10h00 - 11h00 | SUP Challenge  - Group B
11h00 - 12h00 | SUP Challenge | Group A
11h00 - 14h00 | Big Wave Riding Experience | Group B
14h00-16h30 | Beach Lunch | EO Learning with João Macedo | Big Wave Surfer
16h00-18h00 | Free Time
18h00-19h00 | EO Learning with Ricardo Diniz | Motivational Speaker & European Ambassador for the Oceans
19h00-20h00 | Visit to Museum Paula Rego | One of Portugal's most renowned Visual Artist
20h30-00h00 | Dinner at Casa de Santa Maria | Exclusive Venue
00h30 | Drinks @ Tamariz Club
DAY 2 | SUNDAY, September 23
10h00-14h00 | Sailing Challenge
14h00-16h00 | EO Brunch
16h00 | Departures / Free time


SPEAKERS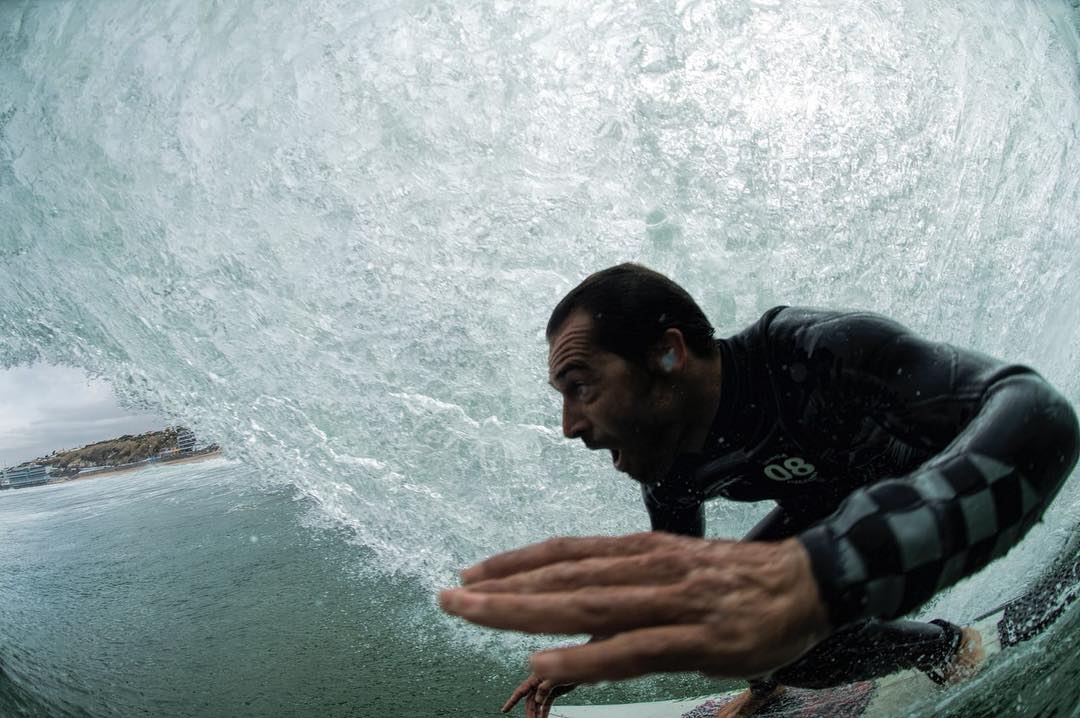 João de Macedo
João, son of Portuguese parents, was born in June 1, 1977, in New Haven, Connecticut. He began his surfing adventure by bodyboard at age seven in Praia Grande, Sintra. Back then, he found his lifetime passion in Atlantic Ocean roughness. This passion inevitably became a career connected to the sea: he was the first Portuguese, and European, professional surfer to qualify to paddle in the WSL Big Wave Tour, wich he finished in the Top 5 back in 2012/2013 season. He graduated in Economy in the year 2000, and in the same year he founded "Surf Academy" (www.surfacademia.com) in Praia Grande and Carcavelos; In California, he was the co-founder and project manager of the World Surfing Reserves (www.worldsurfingreserves.org). João de Macedo is also known for paddling the giant waves of North Beach.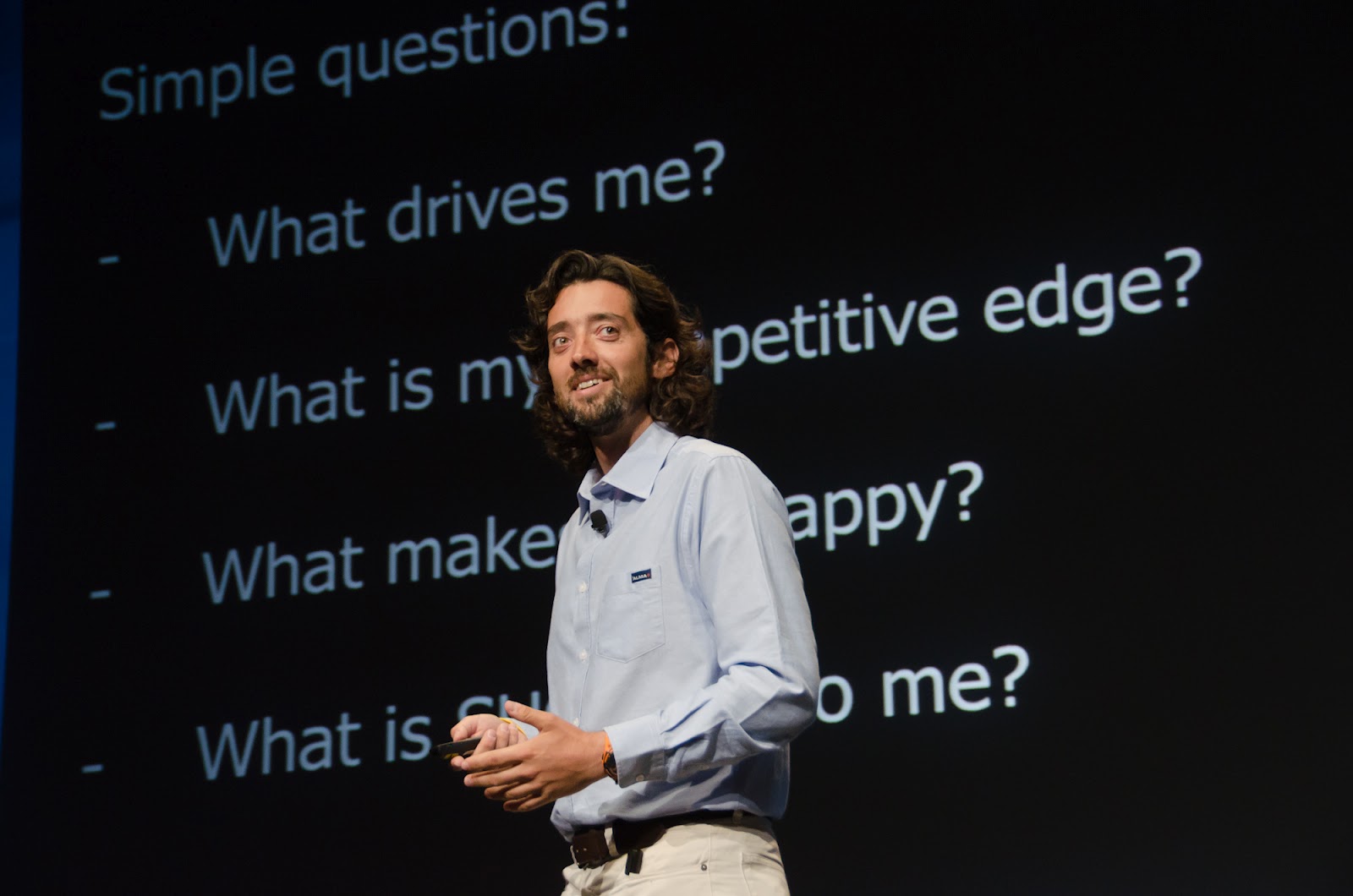 Ricardo Diniz
Originally from a fishing village in Portugal, Ricardo has travelled the world fast and furious as an offshore sailor and young entrepreneur. 
By the age of 24 Ricardo had approached over 4000 companies around the world. His day to day was about hitting up big companies for big bucks to fund big dreams. Most of them said NO! This tough, often soul destroying trek, proved to be essential in defining his passion for excellence and team work. A master of all trades, he can often be found on the oceans as a super yacht Captain, a Chief Engineer, or a solo sailor with clever ideas for unique projects. He is also a weather router and expedition manager for climbers, ocean rowers and sailors. 

As an accidental Life Coach he has hundreds of people around the world seeking his advice on a regular basis on topics from start-ups and business to relationships. For years Ricardo has passionately promoted Portugal globally through creative sailing and educational projects, now making him one of the most sought after speakers in schools, universities and companies. This year alone he has given talks at Liberty Insurance, Tetra Pak and Oracle. He was one of three speakers at the Star Tracker event in Lisbon, promoting global Portuguese talent. In recognition of his work and commitment to the oceans, the European Comission nominated him European Ambassador for the Oceans. Shortly after he was a finalist in Portugal's Most Motivating Person Award. 

CNN, BBC, National Geographic and pretty much every single major portuguese media have generously covered Ricardo's projects since 1996. Co-Founder and President of the Portugal Ocean Race, Ricardo is on a mission to create "the world's leading around the world yacht race as the ultimate way to communicate Portugal's incredible maritime and business potential to the world". But he will tell you that it's just "All about the people", describing his work as simply "Cultivating Human Potential".
ACCOMMODATION
Partner Hotel (Special Rate)
Save This Event
When & Where

Pestana Cidadela Cascais
Cidadela de Cascais, Avenida D. Carlos I
2750-310 Cascais
Portugal


Saturday, 22 September 2018 at 18:00

-

Sunday, 23 September 2018 at 16:00 (WEST)
Add to my calendar
Organiser
The Entrepreneurs' Organization (EO)

 is a global, peer-to-peer network of more than 

12,000+

 influential business owners with 

170

 chapters in 

53

 countries. Founded in 1987, EO is the catalyst that enables leading entrepreneurs to learn and grow, leading to greater success in business and beyond.

EO Portugal 

is the Portuguese chapter of the EO network. 
Established in January 2017, it comprises resident entrepreneurs in Portugal who hold businesses with a billing of over 1 Million Euros.
The Portuguese Chapter consists of a wide range of entrepreneurs from various sectors, such as: IT, Wine, Marketing, Digital Enterprise, Trade and Hotel Industry. 
In Portugal, some of the members are foreign residents in Portugal, which makes it a diverse and versatile network.