Description
The Coworking Conference is back for the 4th year in a row! The event will take place in London on Thursday 15th and Friday 16th June 2017. This 2-day interactive conference is designed to inspire and keep you up to date with today's workplace trends. The programme includes presentations with experts from the workplace industry, excellent networking opportunities, and insightful tours to some of London's most inspiring coworking spaces.
PROGRAMME
Thursday 15th June 2017, London
The eOffice Global Network @ FORA - 71 Central Street, Clerkenwell, EC1V 3AR
12:00 – 13:30 Networking Luch
13:30 – 15:00 Today's Workplace: eOffice Network Partner's Presentations

o Göran Garberg, CEO, United Spaces, Stockholm, Sweden

o Carlos Gonçalves, CEO, Avila Spaces, Lisbon, Portugal

o Diana Rodriguez, General Manager, VMG Business Center, San José, Costa Rica

o Joel Fernandes, General Manager, Austria Business Centers, Dubai, UAE

o Jorgelina Da Costa, General Manager, Efficient Business Center, Seville, Spain

o Kremena Wissel, Managing Director/Prokurist, Sirius Facilities, Germany

o Kristel De Prins, Founder and Managing Partner, Timesmore, Brussels, Belgium

o Levente Rovid, Founder, KUBIK, Budapest, Hungary

o Lorenzo Cea, CEO and Founder, Pick Center, Rome, Italy

o Omolola Amos-Oluwole, Managing Director, GilGal Properties, Lagos, Nigeria

o Rupert Dean, Director of Governance and Services, Sunbird, ESBC, Kenya, Uganda, Tanzania

o Stela Nedelcheva, CEO, Brain Trust, Sofia, Bulgaria

o Stephanie Noser, CEO, OBC Suisse AG, Switzerland

o Wayne Windell

, Managing Director, Cube Workspace, South Africa

15:00 – 15:30 Coffee Break and Workplace Tour
15:30 – 17:00 The Rise of Coworking and Key Trends Impacting the Workplace

o

Leanne

Beesley

, Co-Founder and CEO,

Coworker

"Online Marketing for Coworking & Shared Office Spaces"

o

Jonathan

Weinbrenn

, Senior

Director,

The Instant Group

"Redefining the Way Commercial Property and Workspaces are Managed"

o Nic Pryke, Design Director, Oktra "Designing and Building Profitable Coworking Spaces"

Workplace Technology @ Be Office - 32 Threadneedle Street, EC2R 8AY
17:30 - 17:50 Combining Design & Technology to Improve the Meeting Experience
17:50 - 18:10 Workplace Tour
Proptech and Flexible Workspace @ Us&Co - Bakers Hall 7 Harp Lane EC3R 6DP
18:30 - 18:50 Workplace Tour
18:50 - 19:30 Proptech Startup Pitches

o

Jevan

Nagarajah

, Co-Founder,

Share Dining

"The B2B Leveraging of Shared Economy Principles" o Matt Makan, Head of Sales,

Cloudbooking.com

o

Giovanni Roberto

Franzan

,

Founder and CEO,

Yndica

Dinner @ Eight Club - 1 Dysart Street, EC2A 2BX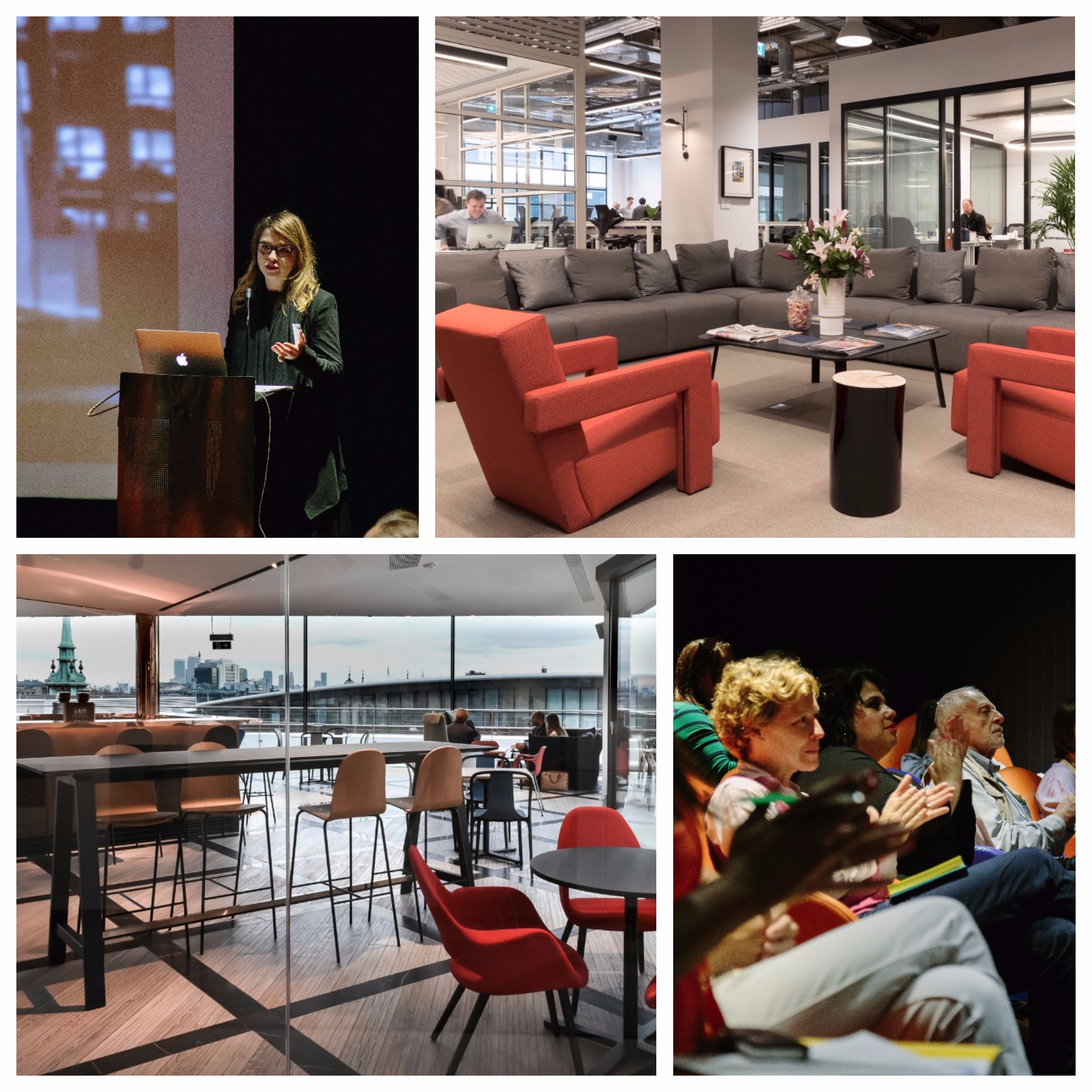 Friday 16th June 2017, London
The Flexible Office @ The Clubhouse - 8 Saint James's Square, SW1Y 4JU
8:30 – 9:00 Registration and Breakfast
9:00 – 10:30 The Emergence of New Brands, Concepts, and Operators in the Coworkig Sector
10:30 – 11:00 Coffee Break and Workplace Tour




11:00 – 12:30 Coworking and The Age of Property Companies Offering Flexibility to Today's Workforce
* The Flexible Office sessions will be followed by a Panel discussion moderated by Pier Paolo Mucelli, Founder and CEO, eOffice
Workplace Tours
13:00 – 14:30 Lunch and Workspace Tour @ eOffice - Holden House, 57 Rathbone Place, W1T 1JU
14:30 – 15:30 Workplace Tour @ The Collective - 14 Bedford Square, Fitzrovia, London, WC1B 3JA
16:00 – 16:30 Workplace Tour @ Work.Life - 13 Hawley Cres, NW1 8NP
16:45 – 17:45 Workplace Tour @ Interchange - Stables Market, Chalk Farm Rd, NW1 8AB
18:00 – onwards Closing Drinks