A visual art workshop/class in mapping place and measuring time
About this event
Eoghann MacColl was born 1970 in Inverness. He studied at Duncan of Jordanstone College of Art in Dundee, and then completed his Masters in European Fine Art at Winchester School of Art in 1994.
As a visual artist, place and our relationship to it, are integral to his (Eòghann's) practice. The sense of awareness of place or how we 'see' somewhere, is bound in every sensory experience. Sometimes an instant or immediate, other times more archaic and historical. We walk in the footsteps of others as others will walk in ours. The sun and moon return to the same places, the seasons return. For Eòghann a place is never simply a view, it is an amalgam of multiple views and experiences. Eòghann has delivered contemporary visual art workshops for many years in every environment either in Gaelic or English. He has exhibited widely in Scotland and beyond, recently securing two VACMA Awards from Creative Scotland and participates in the Contemporary & Historical Archaeology Festival CHAT.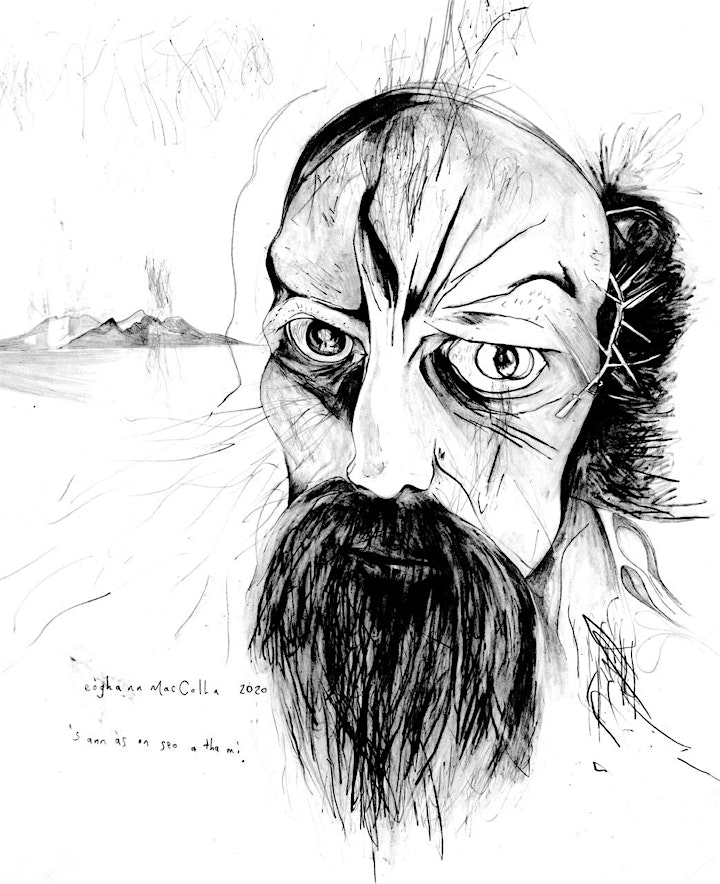 Organiser of Eòghann MacColl Drawing Workshop
Outspoken Arts Scotland features year-round and seasonal work by artists with protected characteristics. Our work references cutting edge social issues such as social care, lgbt visibility, creative ageing.  We focus on the development of new voices in the arts in Scotland and explores stereotypes in contemporary art. We create genuine professional opportunities for the work of artists to be enjoyed by wider audiences across Scotland.
"the achievement and celebration of equality through the arts with a particular emphasis on the lives, work, and experiences of those communities from protected characteristics. We engage, advocate, and work with people from diverse communities and we do this by promoting, presenting, and producing social, cultural and educational activities."