EON Bath - The Royal Crescent Hotel & Spa

Tuesday, 20 October 2015 from 17:30 to 20:00 (BST)
Event Details
The Royal Crescent Hotel & Spa, is hosting the next EON Event on Tuesday 20th October 2015, 17h30 to 20h00.
Drinks, canapés and networking in the sumptuaous surrounds of the Royal Crescent Hotel & Spa.
The Keynote Speaker will be David James, CEO of Bath Tourism Plus who will discuss the outlook for Bath as a destination for leisure and business tourism.
Places ARE limited to book today to guarantee a place.
We look forward to seeing you at the event.
Franco
Franco de la Croix-Vaubois
ps: Please note is it on TUESDAY rather than the normal Monday on this occasion.
Founder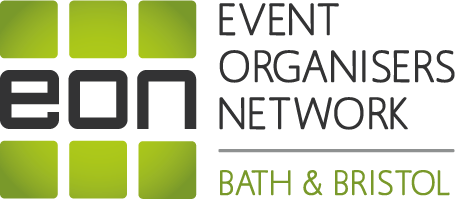 Organiser
EON: The Event Organisers Network for all event professionals in your region
The Event Organisers Network 
EON (Bath & Bristol) is a voluntary network of event professionals from across the region that Frog Events founded in 2012.
It has grown quickly and has become a free resource for the events community where members help one another on event related matters. 
The rest is down to you depending on how much you want to get involve, help others as well as give and receive referrals.
The core principles of EON are:
1 - Build and Nurture relationships amongst event professionals (corporate, agency, trade & private)
2 - Develop knowledge and best practice (venues, services & suppliers)
3 - Pool our knowledge to drive events & hospitality locally.
There is no cost to becoming a member, just your goodwill and passion for the industry! The only cost is to attend our networking events & workshops which goes into developing the website, marketing the network, attending tradeshows and growing our network.
Franco de la Croix-Vaubois runs Frog events and EON group and also looks after the Bath EON events.
Paola Davis is a freelance and in-house event manager and looks after the Bristol EON events. 
For more info please email Franco@eon-group.co.uk or Bristol@eon-group.co.uk or call our dedicated EON freephone 0800 0146 366.
Thank you and we look forward to seeing you at an EON networking meeting soon!
EON Bath - The Royal Crescent Hotel & Spa