Event Information
Location
Congress Centre, London
28 Great Russell Street
London
WC1B 3NG
United Kingdom
EPIC/2019 - Everything's Possible Integrated Communications Conference aimed at equipping marketers with inspiration, innovation and insight
About this event
LAST TICKETS NOW AVAILABLE! BOOKING CLOSES SOON!
Top marketers, digital gurus and social thought leaders will share their insights on integrated/cross channel communications. Attending this inspirational day will leave you with practical ways to keep your customer journey relevant and engaging plus our experts will ensure you have new ideas and new connections to give you a fresh approach to your marketing challenges.
What you will gain
Invaluable insights into how to build trust in your next campaign
Thought leadership from top marketers and industry leaders
Tools to help you with your next campaigns
Together with fantastic opportunities to network with your peers and take part, EPIC/2019 is also staging The Exchange; an area dedicated to sharing the latest innovations and ideas for curious marketers looking for even more inspiration. See below for more information.
Who is speaking?
We are delighted to announce Juliet Morris, presenter, journalist and broadcaster, joins us as our host for the day.
Our international key note speakers are:
Plus other industry leaders sharing views on data, digital, case studies.
You'll be able to hear the latest thinking and views plus have an opportunity to pose your own questions to our speakers
What is the format of the day?
It's a day long conference with registration from 8.30am, finishing at approximately 4.30pm (subject to change)
We've got speakers, panel discussions and with plenty of time to network and debate with your peers.
You'll be provided with lunch and snacks during the day plus a 'cocktail hour' at the end of the conference
Why attend?
Designed for marketers looking for ways to innovate integrated campaigns
Hear from leading industry speakers on a range of topics
Understand more about why integrated communications work
MEET OUR SPEAKERS
Peter Docker, Co-Author Find Your WHY
Karen Fraser MBE, Director Credos/Ad Association
Mark Wright, Founder Climb Online
Scott Logie, Customer Engagement Director, REaD Group
Rupa Shah, Founder, Hashtag Ad
Mark Davies, Managing Director, Whistl
Jon Birrrell, CEO, The BPMA
Panel discussion hosted by Carey Trevill featuring: Cristina Carmueja (Diageo), Mark Davies (Whistl), Tina Fegent (Procurement), Lillian Betty (TimeInc), Kate Umfreville (The Producers), Rupa Shah (HashtagAd)
Running Order
08:30 Registration opens
09:00 Conference opens
09:05 Opening address with host, Juliet Morris
09:20 Karen Fraser, MBE
09:45 Peter Docker
11:00 Break
11:30 Scott Logie
12:00 Rupa Shah
12:30 Panel Discussion hosted by Carey Trevill
13:00 Lunch
14:00 Mark Wright
15:20 Jon Birrell
15:45 Mark Davies
16:30 Conference closes, drinks reception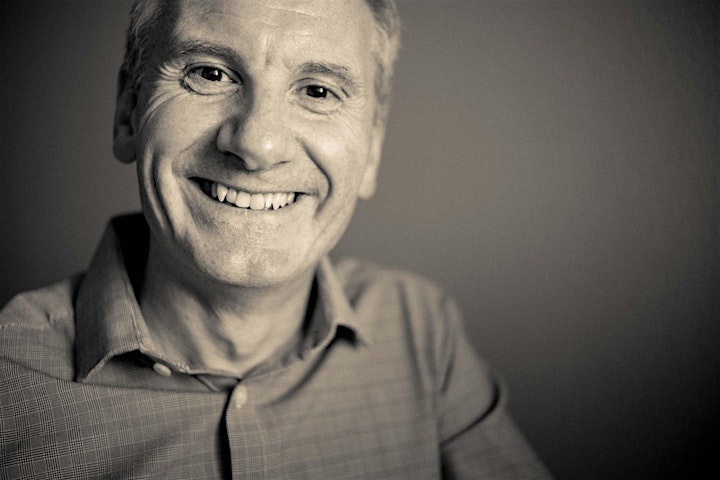 PETER DOCKER - KEY NOTE SPEAKER
Peter wakes up every day to enable others to be extraordinary in what they do. He believes we create greater performance when we connect people to a higher, common purpose—a WHY. When a team is united by their WHY, people feel more fulfilled and team members are willing give a high level of discretionary effort, resulting in a more innovative, resilient and sustainable organization. Peter has engaged at senior levels with many of the world's largest companies. He illustrates his insights by drawing on examples from his pilot, military, and industry career to explain principles that can be applied in any business. Standing shoulder to shoulder with Simon Sinek and the Start With Why team since 2011, Peter works with organizations around the world to help them articulate their purpose, educate their leaders, and create cultures where each individual thrives. Peter is a co-author of Find Your Why.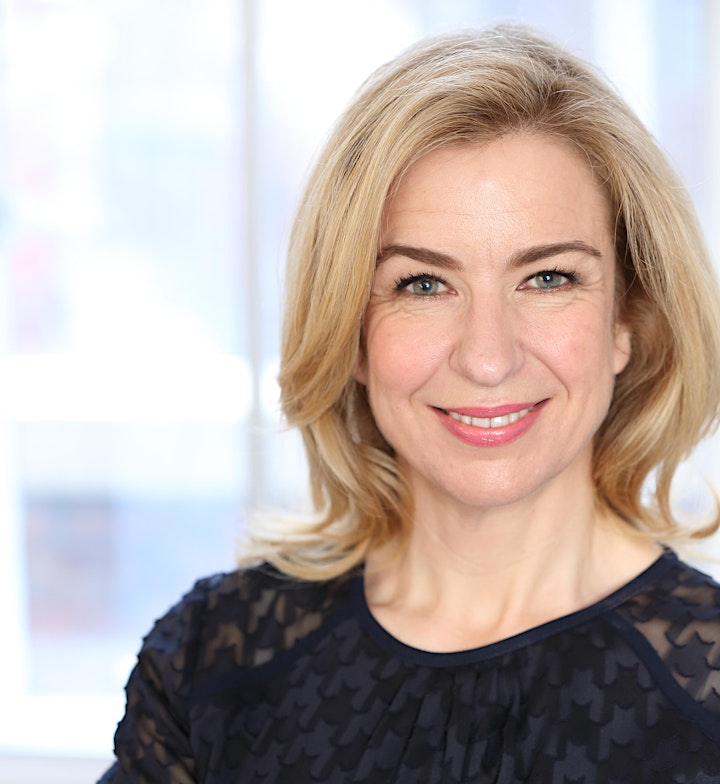 KAREN FRASER MBE - KEY NOTE SPEAKER
Karen leads Credos, the think tank for advertising and commercial communications. Karen created the report series Advertising Pays which shows the £120bn contribution advertising makes to the UK economy. Credos also monitors advertising's impact on society. The Minister for Women and Equalities took Karen's work on advertising and young women's self esteem to the United Nations. Previously Karen has consulted to brands, agencies and government on strategic communications. She has given a speech at a dinner in the House of Lords on advertising and Brexit. Her work has featured in The Economist, The New Statesman, Financial Times, and on Radio 4 and Newsnight and she won a worldwide competition for a place on the Harvard Business Review: Breakthrough Ideas List for her article about corporate reputation.
She was awarded the MBE for services to diversity and advertising in the Queen's 2017 New Year's Honours list.
Karen joins EPIC/2019 as a keynote speaker, presenting The Advertising Association and Credos research on arresting the decline of public trust in UK advertising today.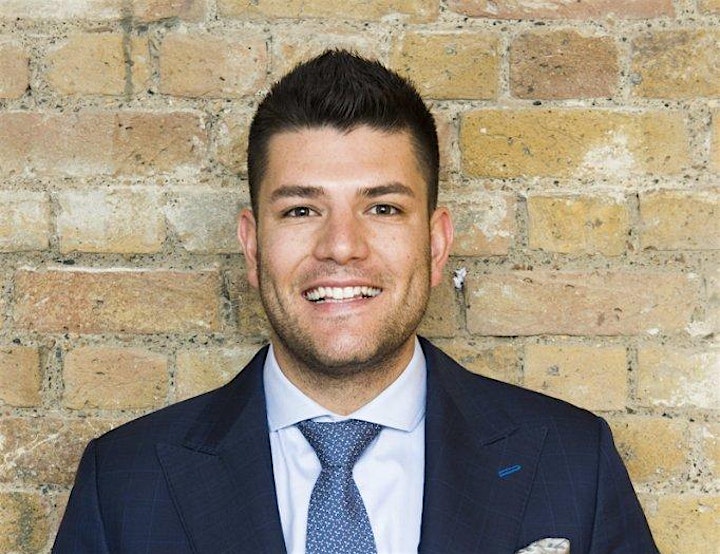 MARK WRIGHT - KEY NOTE SPEAKER
An award-winning, influential entrepreneur and self taught digital marketing specialist, renowned for his success in winning BBC's The Apprentice. In securing the winners title, Mark went on to find and develop one of the UK's fastest growing digital marketing agencies 'Climb Online', which is in partnership with Lord Sugar. As the most successful business to have been founded by an Apprentice winner to date, Climb Online boast four UK office locations, a customer base of 400 plus and a multi-million-pound turnover. In January 2017. Mark secured a prime spot on Forbes 30 under 30 list [Europe], for his continuous impact the business sector.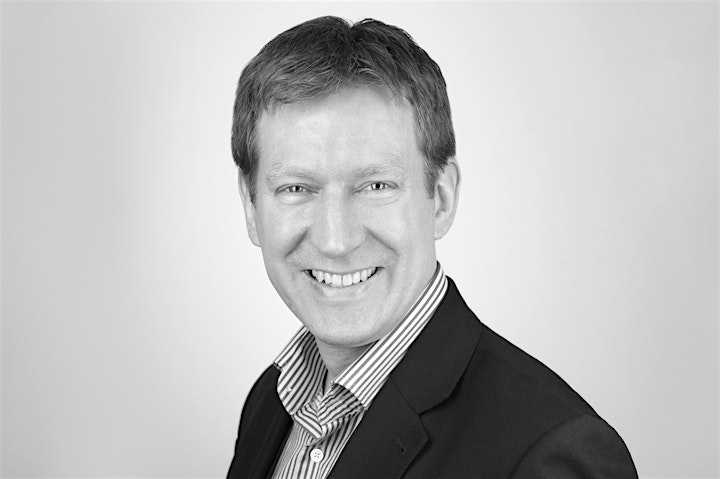 MARK DAVIES
Mark Davies is Managing Director of Award Winning Whistl and he's on a mission to establish why doordrop is more relevant now than it's ever been and why it's the perfect marketing partner. With measurement at the heart of every campaign, Mark will be talking about how doordrop continues to disrupt marketing trends, demonstrating effectiveness at every step.
Whistl are experts in enabling brands to connect with consumers in their homes, applying insight and data analytics to target households that fit specific geo-demographic profiles. Whistl hold coveted awards across a wide range of disciplines; shopper marketing (IPM), doordrop, (DMA) direct and innovation categories (COGS), proving year after year their exacting strategies deliver.The Whistl team create effective in-home campaigns using anonymised GDPR-compliant data sets to target relevant audiences who are most receptive to your brand. Doordrop media and in-home sampling drives measurable response both in store and online.Follow Mark on @doordropmark and Whistl @WhistlUKNews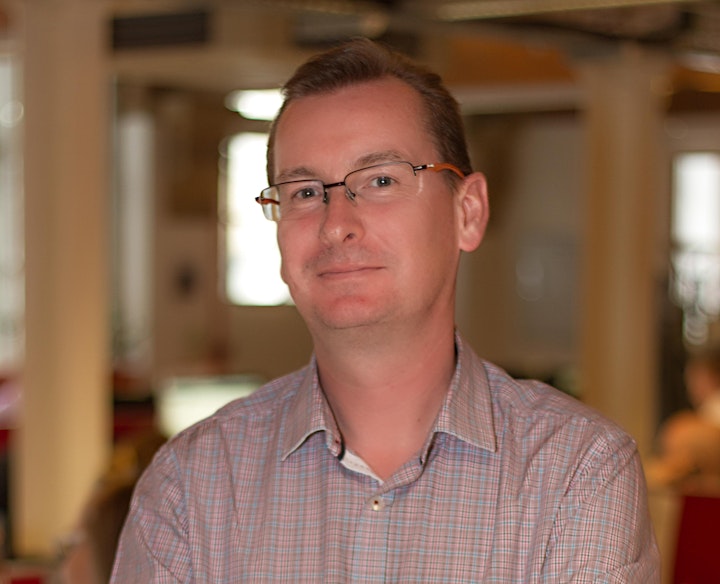 SCOTT LOGIE
As Customer Engagement Director and Head of Insight at REaD Group, Scott has worked in the Direct Marketing industry for the last two decades, both on the agency and client side but always with the same outlook – to put customer data first in any marketing decision.
An engaging, innovative and creative thinker; Scott is passionate about helping businesses build strategies to drive increased loyalty and value. In his role at REaD Group he spends time with our clients looking at what they can achieve if they understand their customers better and use that understanding to create long term relationships. A highly experienced data based marketer, with a background in financial services marketing, Scott has spent lots of time with insurers, charities, automotive, FMCG, government, on-line gaming and retail clients including many of the biggest brands in the country. Having been Chair of the Direct Marketing Association (DMA) for 4 years he now chairs the Customer Engagement Committee and speaks regularly at events on the need for data to be at the heart of great customer relationships.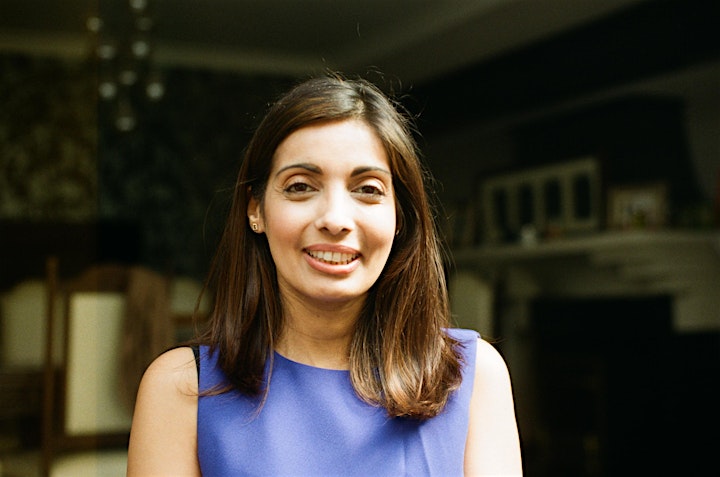 RUPA SHAH
Rupa Shah has a reputation for helping brands understand the role of the influencer and how to make sure what is delivered builds both brand reputation and consumer delight.
Prior to founding Hashtag Ad, Rupa worked at the Advertising Standards Authority (ASA) for 13 years, where she developed a keen understanding of the regulatory regime for advertising through her investigative, advisory and compliance roles. As complaints about influencer marketing increased, Rupa developed CAP guidance papers, gave industry presentations and organised seminars on compliance but ultimately recognised the need for a more integrated and tailored approach to avoiding those damaging ASA or FTC rulings, forming Hashtag Ad to advise brands on how to deliver great campaigns.
Rupa is a regular guest blogger and podcaster and was recently interviewed by Al Jazeera News on the topic of influencer disclosure and transparency.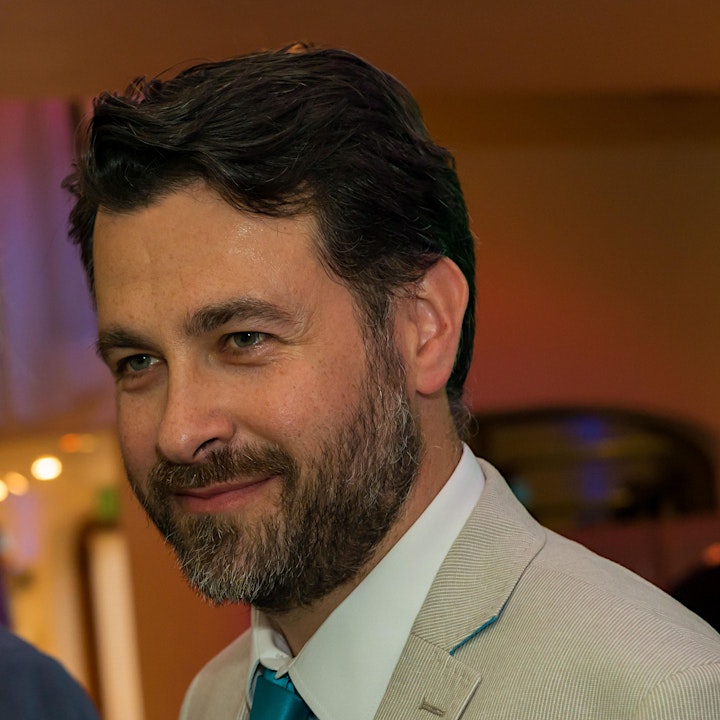 JON BIRRELL
As CEO of the British Promotional Merchandise Association, Jon is on a mission to inspire, connect and educate the marketing community of the value of Promotional Merchandise as an essential part of the Marketing Mix. Having spent the last 17 years in the Promotional Merchandise industry, Jon has a deep knowledge with experience in different levels of the supply chain in sales, marketing and CSR capacities.
Prior to that, Jon purchased Promotional Products for some key brands, giving him a 360-degree understanding of the benefits and emotive responses that promotional products deliver.
Jon joins EPIC/2019 as a speaker, exploring premiums that have changed consumer perception of brands and what happens to brand growth when merchandise comes into the mix.
Our Keynote speakers are supported by a cast of highly experienced marketeers and industry experts who will revolutionise the way you use your marketing channels, demonstrating how best to make them work together to achieve the greatest impact.
Meet our Panelists, hosted by Carey Trevill, discussing effectiveness, measurement and the channels such as print, digital and media that work.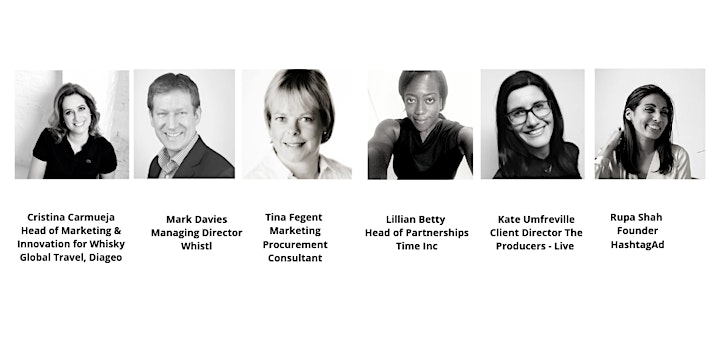 THE EXCHANGE
Put your brand marketing challenge to innovators in print in our Ideas Village – a dedicated networking and learning zone.
Whether you're looking for a new way to make an impact, to surprise and delight your customers, or bring new levels of targeting and personalisation to your communications, The Exchange is where you'll find answers.
In The Exchange you can meet great new contacts as well as the people and companies who can make a massive difference to the way you work and the way you take your product to market.
The Exchange opens for breakfast, during the lunch break and for the cocktail hour after the main event has finished.
We would like to express a special thanks to all our sponsors featured below. EPIC/2019 would not be possible without their support and belief in this event.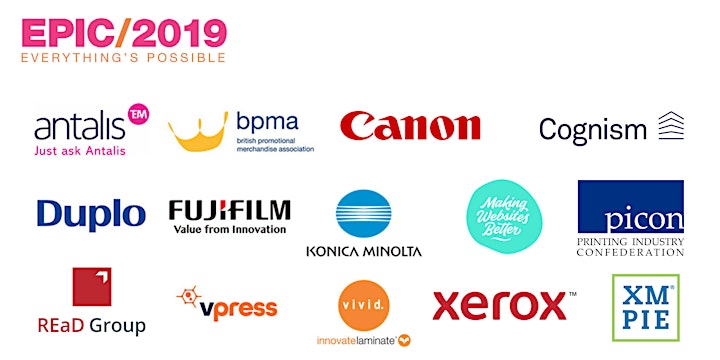 Date and time
Location
Congress Centre, London
28 Great Russell Street
London
WC1B 3NG
United Kingdom