Description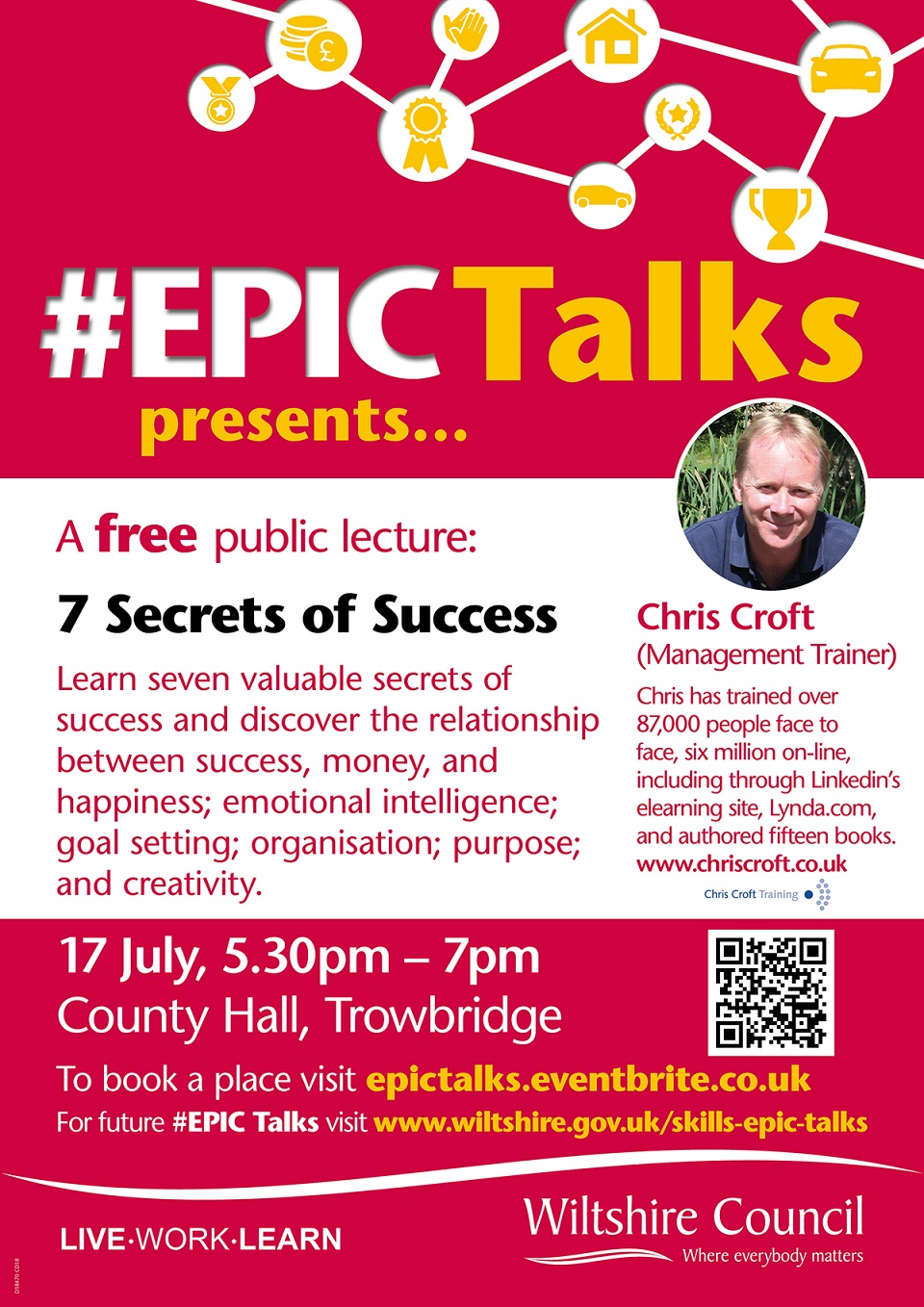 Join experienced and insightful lecturer Chris Croft as he takes you through 7 valuable secrets of success. He will cover topics such as the relationship between success, money, and happiness; emotional intelligence; goal setting; organization; purpose; and creativity.
About the speaker
Lecturer turned thought leader Chris Croft has trained 80,000+ people in project management, leadership, time management and negotiation, and has trained two million people on Lynda.com and LinkedIn Learning.
Chris' website, www.chriscroft.co.uk, offers a free email tip of the month, a wide-ranging and unusual blog, and free instant guides. Chris has also created numerous free iPhone and Android apps, notably his Jobs To Do app and his Daily Happiness Tips app.