Feel Good Walk - FREE for Family Carers
About this event
FREE FOR FAMILY CARERS
(meet other carers / bring a companion / the person you care for*)
Join us in the Great Outdoors for a walk at the beautiful Bedfords Park to see nature at its best, and hopefully see the deer. Our walks take account of all abilities.
"There are many exotic trees originally planted in the mansion gardens, such as Cedar of Lebanon, Holm Oak, Monkey-puzzle, Giant Redwood and Yew. The Park has wonderful wildflower meadows where you will find Cuckoo Flower, Pignut and Ragged Robin in the Spring. There is varied woodland, several ponds and a lake, as well as a captive herd of Red Deer. Bird highlights include all three species of Woodpecker, Nuthatch and Hobby. Wild deer are often seen (Fallow, Roe and Muntjac)." (Essex Wildlife Trust and pic credit below)
Free parking at the centre - we'll meet you outside the Visitor Centre.
Free refreshments will be provided.
Information, advice and support is available too.
Please wear suitable footwear and bring a rain jacket, just in case! If you have any questions about this walk please email: care@affc.org.uk
*all walks should be suitable for most people and last approx 1 hour with breaks, if you have any questions please just get in touch.
Browse our other FREE EVENTS in your area:
#eppingforest #brentwood #thurrock #harlow #uttlesford #chelmsford #walksandgardens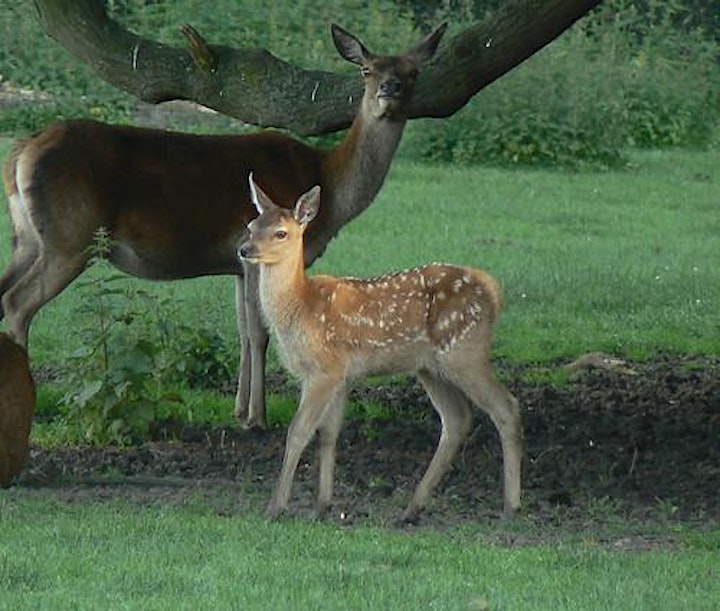 Organiser of EPPING - BEDFORDS PARK FEEL GOOD WALK
FEELING GOOD, CARING WELL
A 4 year initiative to support Carers' Physical and Emotional Wellbeing.
ALL events are FREE to Family Carers - let us take care of YOU.
Any questions or further info please get in touch:
call: 0300 770 80 90
or email:  care@affc.org.uk
- Action for Family Carers and the Big Lottery Community Fund -