Develop emotional intelligence to enhance performance, inspire teams, and drive change.
About this event
Our EQ-i 2.0 and EQ360 certification uses approved techniques to develop your understanding of what Emotional Intelligence is, how it's measured, and how to rate your own El. As the leading scientifically validated assessment, this certification has been created to enhance leaders from all professional settings. From educational, clinical and corporate to the public sector, government, military, pharmaceutical, and research fields – our EQ-i 2.0 and EQ360 certification has already helped leading Company directors, coaches, consultants and L&D specialists gain greater confidence, conviction and results.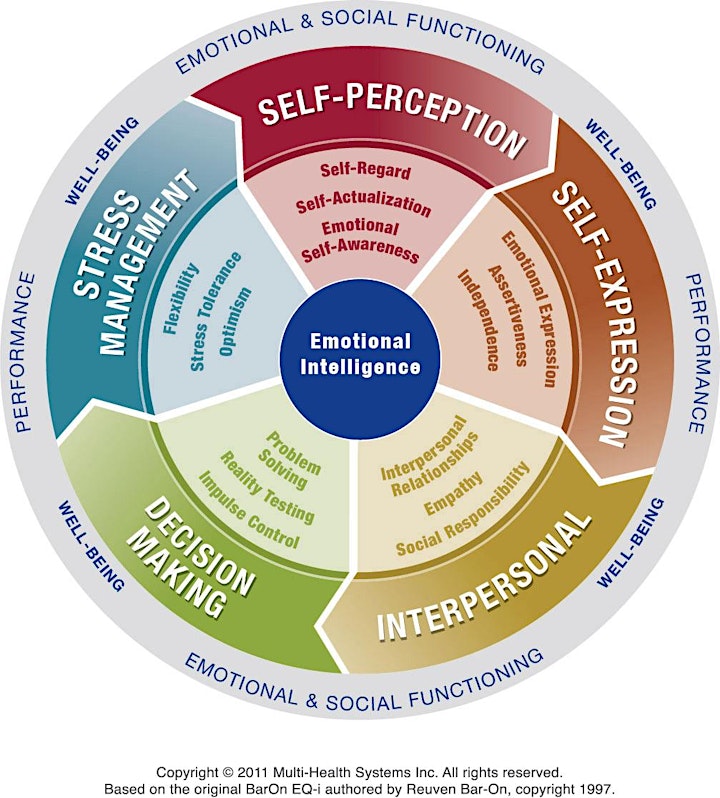 What to expect:
You'll enhance your knowledge of the five components at the heart of Emotional Intelligence – self-perception, self-expression, interpersonal, decision-making and stress management – and learn how to use these five areas to transform your leadership, enhance performance and positively influence the people you lead.
You'll develop the skills to conduct, interpret and deliver feedback based on the innovative EQ-i 2.0 assessment. As you delve into areas including conflict resolution, change management, teamwork, happiness and decision-making, you'll learn to utilise the assessment to gain an overview of performance.
You'll develop the skills to use these reports to generate solutions for every level of your business. You'll also get unlimited on-going support to develop and implement customised strategies based on your own – and your organisation's – unique results.
Contact us
We'd be delighted to discuss the programme further with you,
Call us on +44 (0)1325 789 464
Email us at hello@eicompany.co
Testimonials:
Head of Global HR - "The EQ-i 2.0 Certification was valuable to ensure that as HR and L&D professionals, we are using the 'gold star' resources to develop our current and future leaders. Emotional Intelligence Company were exceptional trainers and has a wealth of experience to help HR and L&D professionals integrate this resource into the HR portfolio tool kit. "
HR Consultant, Facilitator & HR Coach - "The pre-workshop preparation and communication was excellent so I was really looking forward to attending the training. I certainly wasn't disappointed, ei.co team are excellent trainers, coaches and facilitators. Their passion for the EQ-i 2.0 tool is obvious and their approach and methods made it very easy to understand how best to use the tool for the benefit of our clients. Coaches are very generous with their time, materials and ideas and I'd have no hesitation in recommending the accreditation training they offer. "
In-Person
Taking place at our office in The Work Place, we're energised to be host our first in-person programme for quite some time! Strict COVID precautions are in place and an information pack will be shared prior to the event.
Address: The Work Place, Heighington Lane, Aycliffe Business Park, Newton Aycliffe, County Durham, DL5 6AH, United Kingdom