Description
Additional screening date now available for booking

Equal By Design is a documentary film about equality, wellbeing and the UK housing crisis. Made with Lone Star Productions, it examines economic and housing inequality in the UK housing crisis, with contributors from the architectural profession, national charities, journalism and academia.
Structured in 3 parts, the film shows how the 17thc. Dutch philosopher, Baruch Spinoza's theory of wellbeing and equality can be used to analyse housing and income inequalities, and how his ideas relate to post-war and current-day social housing design.
The film is funded by the AHRC and shot in the Netherlands, London, Oxford and Sheffield.
Screening supported by Urban Lab Films.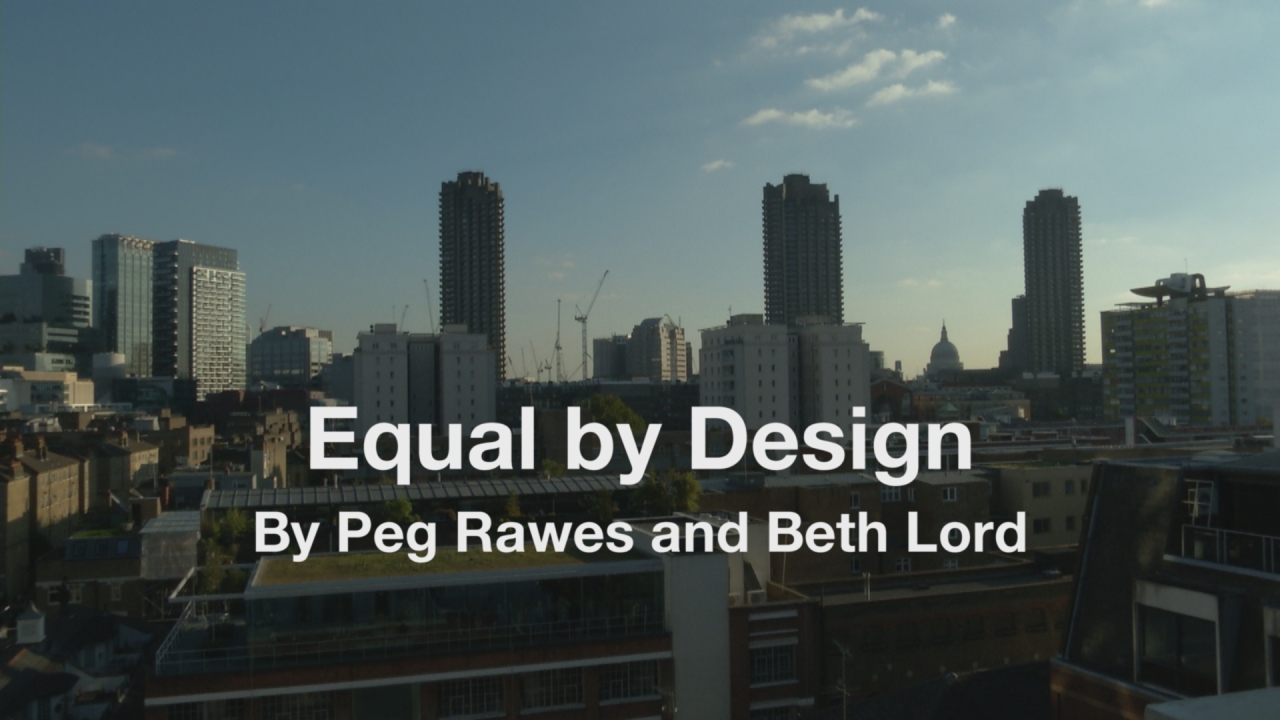 Authors: Peg Rawes and Beth Lord
Contributors:
- architects: Pete Barber, Alex Ely and Sarah Wigglesworth
- charities: Shelter and The Equality Trust
- journalist: Oliver Wainwright, The Guardian
- geographer: Danny Dorling
Director: Adam Low
Producer: Martin Rosenbaum
Editor: Joanna Crickmay
Music: George Taylor
Sound: Matthew Gough
Running time: c. 25mins
About:
Equal By Design is funded as part of the AHRC project Equalities of Wellbeing (see equalitiesofwellbeing.co.uk for further information).
Peg Rawes is Director of MA Architectural History, Bartlett School of Architecture UCL.
Beth Lord is Senior Lecturer in Philosophy, University of Aberdeen.
Martin Rosenbaum and Lone Star Productions have a distinguished record producing feature documentaries including, Sophie Fiennes's The Pervert's Guide to Cinema and The Pervert's Guide to Ideology,with Slavoj Zizek, and Jarvis Cocker's The Big Melt. Films for television, in collaboration with BAFTA and Emmy Award winning director, Adam Low include: Arena: T.S. Eliot (winner of 2010 Grierson Award for Arts); Alan Bennett and the Habit of Art (winner of 2011 Royal Television Society Award for Arts); Frankenstein: A Modern Myth (Silver at 2012 Chicago Film Festival); and BBC Imagine documentary The Curious Incident of the Dog in the Night-Time (2015). Martin Rosenbaum and Adam Low are currently working a major documentary about Alan Bennett and a film for BBC Imagine about the South African artist William Kentridge.
Funders: The Arts and Humanities Research Council, The University of Aberdeen, The Bartlett School of Architecture, UCL.
Contact: Peg Rawes (m.rawes@ucl.ac.uk)