Location
Emma Cons Hall
Morley College
61 Westminster Bridge Road
London
SE1 7HT
United Kingdom
Description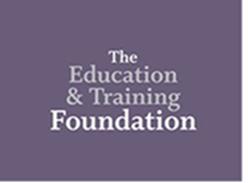 Join our 'live studio audience' for the 2nd (and final) 'Question Time style' pop-up panel debate in london on Tuesday 8 April 2014.
Grab your chance to ask panel members thought provoking and challenging questions about how the Education and Training Foundation can embed equality and diversity effectively in every thing it does.
Panel members include:
Christine Doubleday, Deputy Executive Director, 157 Group
David Hughes, CEO, NIACE
Kathryn James, Programme Team Leader – Leadership, Management and Governance, Education and Training Foundation
Lauren Finnegan, Diversity Adviser at Business in the Community, previously Disability and Accessibility Adviser at the Financial Ombudsman Service; Diversity and Inclusion Manager for London 2012 and Employer Engagement Manager at RNIB Group
Rajinder Mann, CEO, Network for Black and Asian Professionals
Seth Atkin, UCU and Chair of The Forum for Sexual Orientation and Gender Identity in post-compulsory education
Viv Berkeley, Head of Inclusive Learning at Ealing, Hammersmith and West London College. From May 2014, Principal of Ambitious College
This free debate is part of the Education and Training Foundation pop-up equalities consultation tour (31 March - 9 April 2014)
Times and refreshments
Networking and free buffet from 6:30pm. The debate will start at approximately 7pm and finish about 8pm followed by networking until 9pm.
Who should attend?
Anyone working and/or learning in the Education and Training sector
Tickets
You can book up to 10 free tickets. You do not need to bring a copy of your ticket with you.
Venue
We are pleased to be holding this event at one of our #EDIFund projects, Morley College:
Emma Cons Hall
Morley College
61 Westminster Bridge Road
London, SE1 7HT
Directions at: http://www.morleycollege.ac.uk/contacts/getting_to_morley
Accessibility
BSL interpreters provided
Information about the venue/accessibility at: http://bit.ly/1oCqqqj
Any questions and/or any access, faith or specific dietary requirements/requests please email:
We'll be live streaming it
The debate will be live streamed at: https://new.livestream.com/L4L/equalitiespopup
Please share/tweet the live stream link above to enable others to join us during/after this final debate.