Equality and Diversity Seminar and Networking Event

Thursday, 3 May 2018 from 12:00 to 14:00 (BST)
Event Details
 Equality and Diversity Seminar and Networking Event
at the Department of Materials Science and Metallurgy:
Braver Smarter Stronger: Identifying and Tackling Imposter Syndrome in STEM
Dr Terri Simpkin, Anglia Ruskin University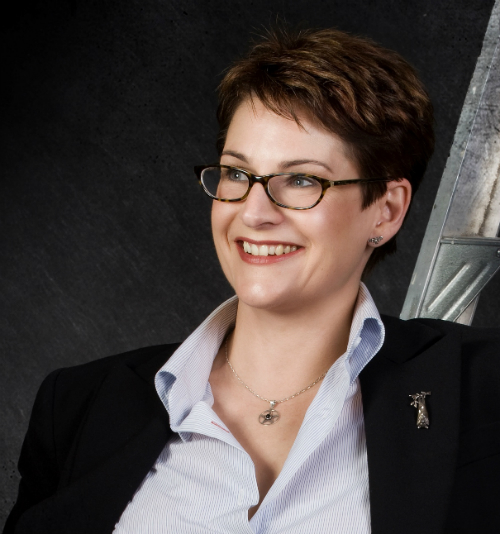 Feel like a fake?
Trying your best to convince yourself you belong at university?
Join the conversation about the impostor phenomenon and learn where it comes from and more importantly, how you can get rid of it.
So, you've got into your course and you're all set for a stellar academic career followed by the job of your dreams! 
Pity that voice over your shoulder keeps suggesting there's been some terrible mistake and you're not supposed to be here. Or, everyone else here is more clever and therefore deserves to be here more than you. At some point someone's going to find you out for the phoney you are.
Well, guess what? It's not just you and it's more often than not, simply not true.
The notion of being less competent than you should be or believing your success to be a bit of a mistake can be stressful and the sense that at some point you're going to be found out as an impostor can be crippling to achievement and may cause anxiety and overwork.
Presented by Dr Terri Simpkin, this introductory conversation is based on current research into women in STEM and how they experience the impostor phenomenon. Learn how the internal monologue perpetuates the sense of being a phoney and identify ways to better recognise and enjoy the achievement you well and truly deserve.  
More information can be found at www.BraverStrongerSmarter.com 
Learn more about Dr Terri Simpkin at https://goo.gl/HVuwGC   
Take the Clance Impostor Phenomenon Scale test here http://paulineroseclance.com/pdf/IPTestandscoring.pdf
This event is open to all members of the Department of Materials Science and Metallurgy but registration is essential.
Location: Goldsmiths' Room 1
When & Where

Department of Materials Science and Metallurgy, University of Cambridge
27 Charles Babbage Road
CB3 0FS Cambridge
United Kingdom


Thursday, 3 May 2018 from 12:00 to 14:00 (BST)
Add to my calendar
Organiser
General information: Jean Pomfrett